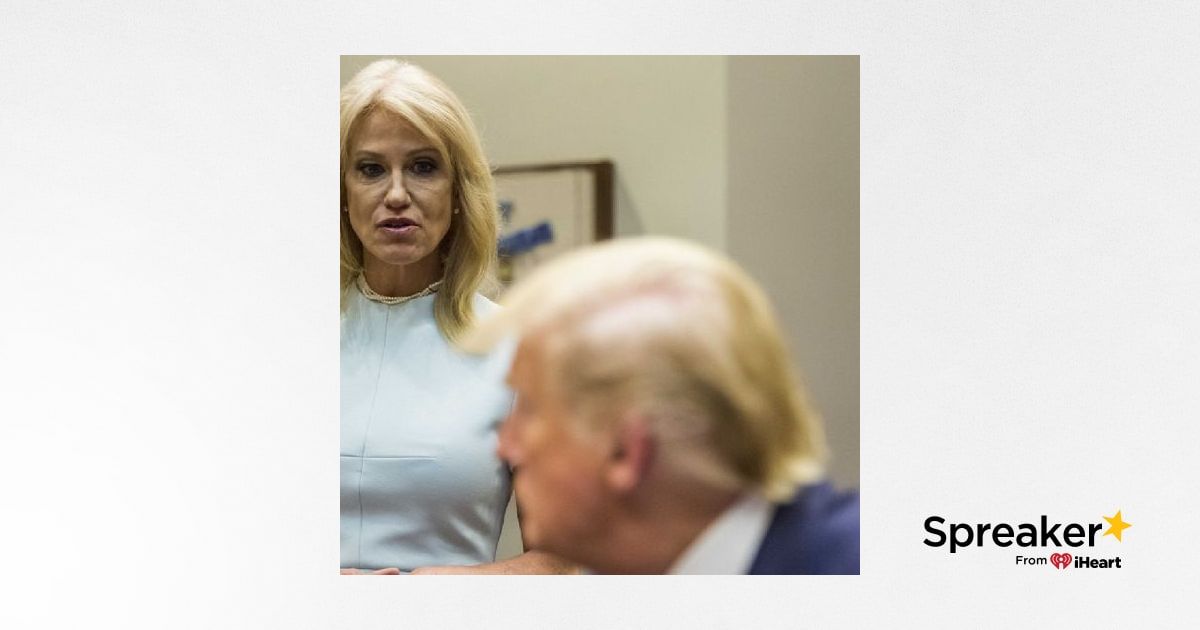 Trump Says He WILL NOT Fire Kellyanne Conway. What Do You Think About The Hatch Act?
Iranian vessel removed unexploded mine from stricken oil tanker in Gulf of Oman, US officials say
An Iranian vessel removed an unexploded mine that had been attached to a Japanese-owned oil tanker that suffered serious damage after an explosion in the Gulf of Oman early Thursday, U.S. officials told Fox News, as the U.S. Navy released video purportedly showing the incident. The imagery came from the USS … See More Bainbridge, a guided-missile destroyer that rescued 21 sailors from the stricken tanker.
At least one other mine attached to the tanker's hull detonated, causing the blast. It happened near the strategic Strait of Hormuz, a key route for oil shipments in the region. A U.S. official told Fox News an Iranian gunboat approached the Kokuka Courageous later in the day and removed the unexploded triangular-shaped limpet mine, the same type of mine used to damage four other tankers in the Gulf of Oman last month.
WH press secretary Sarah Sanders will leave office by the end of the month, Trump says
President Trump wrote Thursday on Twitter that White House press secretary Sarah Sanders will be leaving her position at the end of the month. "After 3 1/2 years, our wonderful Sarah Huckabee Sanders will be leaving the White House at the end of the month and going home to the Great State of Arkansas," Trump wrote. "She is a very special person with extraordinary talents, who has done an incredible job! I hope she decides to run for Governor of Arkansas – she would be fantastic. Sarah, thank you for a job well done!"
The president has not yet named a replacement for Sanders. His announcement came moments before he made remarks at a White House event on its "Second Chance" program boosting the hiring of criminals who have served their sentences.
Julian Castro admits Hatch Act 'mistake,' calls for Kellyanne Conway's termination, in Fox News Town Hall
Former Housing and Urban Development Secretary Julian Castro told Fox News on Thursday night that White House adviser Kellyanne Conway should be fired for violating the Hatch Act — the same federal law Castro himself was found to have violated in 2016. The 2020 White House contender's remarks came in a Fox News Town Hall in Tempe, Ariz., hosted by Bret Baier and Martha MacCallum.
Man killed by US Marshals Service was wanted in connection with Mississippi shooting
A 20-year-old black man whose Wednesday shooting death by a fugitive task force sparked a night of violence and unrest in a Memphis, Tenn., neighborhood, was wanted for a shooting in Mississippi, according to media reports. DeSoto County District Attorney John Champion said Brandon Webber was being sought on aggravated assault and armed robbery charges related to a shooting during a car theft in Hernando, Miss., on June 3. The victim was shot five times and survived, Champion said.
Toronto Raptors win first NBA championship in franchise history
The Toronto Raptors defeated the Golden State Warriors 114-110 in Game 6 of the NBA Finals on Thursday night in Oakland, Calif. The Warriors played without Kevin Durant, who injured his Achilles tendon in the last series. Golden State was 0-3 at home against Toronto this season, losing all three games by double digits. Game 6 was the final time the Warriors played at Oracle Arena, their home for 47 seasons. The team moves to the Chase Center in San Francisco next season.
TODAY'S MUST-READS
2nd suspect tied in Benghazi terror attack convicted on 2 counts
CNN boss Jeff Zucker makes sexual joke about star anchor during award ceremony: report.
Oberlin College to pay bakery the now-massive sum of $44M over racism dispute.
MINDING YOUR BUSINESS
Fake online videos growing corporate threat: Cybersecurity expert.
Elizabeth Warren to introduce bill to 'cancel' student debt for millions.
Colorado's marijuana revenue surpasses $1B.
SOME PARTING WORDS
Hannity calls out the left's selective outrage over Trump's comments that he would listen to foreign entities with information on a political opponent while ignoring foreign election interference that was bought and paid for by Hillary Clinton and the DNC.
Follow @PeterBoykin on Social Media
Twitter: Banned
Facebook: https://www.facebook.com/Gays4Trump
Instagram: https://www.instagram.com/peterboykin/
Youtube: https://www.youtube.com/c/PeterBoykin
Reddit: https://www.reddit.com/user/peterboykin
Telegram: https://t.me/PeterBoykin
https://t.me/RealPeterBoykin
Parler: https://parler.com/profile/peterboykin/posts
PolitiChatter: https://politichatter.com/PeterBoykin
Gab: https://gab.com/peterboykin
Discord: https://discordapp.com/invite/pyuPqU9
Periscope: Banned
Support Peter Boykin's Activism by Donating
Patreon: https://www.patreon.com/peterboykin
PayPal: https://www.paypal.me/magafirstnews
Cash App: https://cash.me/app/CJBHWPS
Cash ID: $peterboykin1
Listen to #MagaOneRadio
Join the #MagaNetwork
Read the Latest #MagaFirstNews
https://peterboykin.com/
https://magafirstnews.com/
https://magaone.com/
https://us1anews.com/
Support Donald Trump
https://votefordjtrump.com/
http://trumploveswinning.com/
https://marchfortrump.net/
https://gaysfortrump.org/
Join Our Groups on Facebook:
MarchForTrump
https://www.facebook.com/groups/MarchForTrump2020/
https://www.facebook.com/groups/MarchForTrump/
MagaOneRadio
https://www.facebook.com/groups/MAGAOneRadio/
https://www.facebook.com/groups/MagaOneRadioNet/
https://www.facebook.com/groups/MAGARadio/
https://www.facebook.com/groups/MagaFirstRadio/
https://www.facebook.com/groups/MAGA1Radio/
https://www.facebook.com/groups/MagaFirst/
TheMagaNetwork
https://www.facebook.com/groups/theMagaNetwork/
GaysForTrump
https://www.facebook.com/groups/gaysfortrump/
https://www.facebook.com/groups/TheGayRight/
https://www.facebook.com/groups/LGBTexit/
https://www.facebook.com/groups/gaysfortrumporg/
https://www.facebook.com/groups/DeplorableGays/
https://www.facebook.com/groups/GaysForTrumpParty/
Americans With Trump
https://www.facebook.com/groups/AmericansWithTrump/
North Carolina MAGA Network
https://www.facebook.com/groups/northcarolinamaganetwork/
NC Trump Club
https://www.facebook.com/groups/NCTRUMPCLUB/
Exit Extremism
https://www.facebook.com/groups/EXITEXTREMISM/
Vote For DJ Trump
https://www.facebook.com/groups/VoteForDJTrump/
Trump Loves Winning
https://www.facebook.com/groups/TrumpLovesWinning/
Straights For Trump
https://www.facebook.com/groups/StraightsForTrump/
US1ANews
https://www.facebook.com/groups/US1ANews/
https://www.facebook.com/groups/US1ANewsGroup/
MyNCGOP
https://www.facebook.com/groups/MyNCGOP/
Grab them by the P***Y
https://www.facebook.com/groups/GrabThemByTheP/
Join Our Pages on Facebook:
https://www.facebook.com/TheMAGANetwork/
https://www.facebook.com/MAGAFIRSTNEWS/
https://www.facebook.com/pg/MagaOneRadio-778327912537976/
https://www.facebook.com/North-Carolina-MAGA-Network-307617209916978/
https://www.facebook.com/GaysForTrumpOrg/
https://www.facebook.com/LGBTExit-2340621102644466/
https://www.facebook.com/Take-Back-Pride-American-Pride-Rally-386980035391880/
https://www.facebook.com/PeterBoykinMAGA/
https://www.facebook.com/MarchForTrumpUSA/
https://www.facebook.com/VoteForDJTrump/
https://www.facebook.com/US1ANews1/
https://www.facebook.com/MYNCGOP/
https://www.facebook.com/trumploveswinning/
Contact Email:
Peter.Boykin@TheMagaNetwork.com
PeterBoykin@Gmail.com
GaysForTrump@Gmail.com
MagaFirstNews@Gmail.com
Telephone Number:
1-202-854-1320
June 15 – MarchForTrump.net Greensboro NC
July 5 – #AmericanPride We are All Americans Gathering at the Whitehouse
July 6 #DemandFreeSpeech Rally (VIP party after) DemandFreeSpeech.org
Oct 4-6 TRUMPSTOCK Kingsman AZ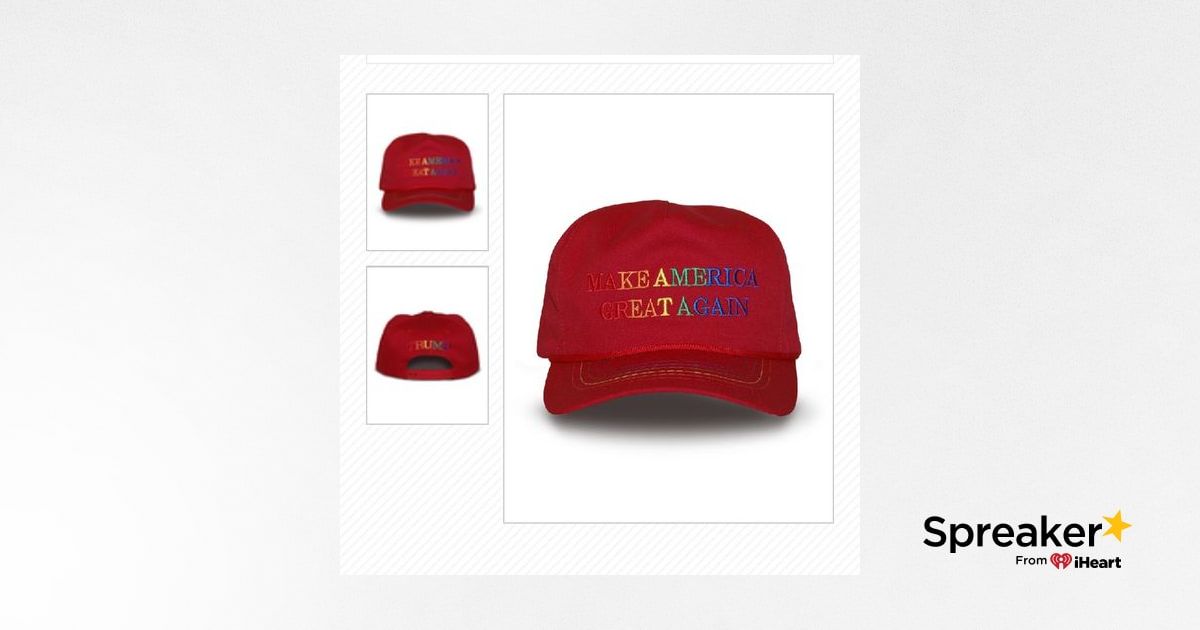 Peter Boykin Speaks At Greensboro NC City Council About Trumps Acknowledgement Of #LGBTPRIDE Month #MarchForTrump #AmericanPride #GayPride
I'm at City Council in Greensboro NC to give my monthly speech to trigger the left .. here is my speech.
"As we celebrate LGBT Pride Month and recognize the outstanding contributions LGBT people have made to our great Nation, let us also stand in solidarity with the many LGBT people who live in dozens of countries worldwide that punish, imprison, or … See More even execute individuals…..on the basis of their sexual orientation. My Administration has launched a global campaign to decriminalize homosexuality and invite all nations to join us in this effort!"
These words came straight out of the mouth of Donald Trump, a man the leftist gay community would have you believe is a homophobe. This is the same person who at the 2016 Republican National Convention, Trump promised "to do everything in my power to protect our LGBTQ citizens. … Believe me." The same man who is EVERYONES President that also not only worked to comfort and support those with HIV from as far back as the 1980's and who has recently in May tweeted these words "Great news today: My Administration just secured a historic donation of HIV prevention drugs to help expand access to PrEP for the uninsured and those at risk. Will help us achieve our goal of ending the HIV epidemic in America!"
This being June, and Pride Month I want EVERYONE to know in this city that many people in the Republican party just as much as Trump does, shows, and acts on it that we all support the WHOLE community, which includes it's #LGBTQ !
Last Friday, Donald Trump became the first Republican president in American history to acknowledge LGBT Pride Month. This came two and a half years after he entered office as the first president of either party in American history to fully support marriage equality. These are facts – not fake news – and they represent a fundamental shift in the acceptance of gays and lesbians in the Republican Party.
Democrats didn't want Trump to acknowledge LGBT Pride Month at all. They'd rather not have gay and lesbian voters know that this White House is spearheading an initiative to decriminalize homosexuality worldwide, led by U.S. Ambassador to Germany my friend Ric Grenell, the highest-ranking openly gay man currently serving in the Trump administration.
This same left didn't want you to know is that there are wide swaths of gay and lesbian Americans who want the same things as their straight counterparts: border security, limited government, a strong military, and the tools to create wealth.
These gays and lesbians support an administration that stands strong against terror because we saw what happened at Pulse Orlando when a terrorist killed 49 of us in cold blood in the name of ISIS. These gays and lesbians support border security because we know that unchecked illegal immigration depresses wages, brings drugs and violence across the border, and we in Greensboro are susceptible to all of these things, too.
I make this plea to ALL, Being a REPUBLICAN DOES NOT MAKE YOU A CERTAIN RELIGION, and BEING of the GAY COMMUNITY DOES NOT MAKE YOU A CERTAIN POLITICAL PARTY
I again invite people to attend the MARCH FOR TRUMP JUNE 15 Downtown at Noon at Governmental Plaza for an AMERICAN PRIDE RALLY of Free Speech, We do ask those who attend that we keep this event positive, and about unity. All will be invited & we will not discriminate groups/individuals. This Event is Inclusive for EVERYONE no matter your race, gender, religion, sexuality, or political party. But this event will not be Anti-TRUMP
I URGE EVERYONE – ESPECIALLY my fellow Republicans to come together this month in PEACE and UNITY. STOP THE HATE and Lets Work Together to Make America and Greensboro a Great Place for EVERYONE.
Full Disclosure some words from this speech come directly from a Great Gay Black American called Rob Smith.
Follow @PeterBoykin on Social Media
Twitter: Banned
Facebook: https://www.facebook.com/Gays4Trump
Instagram: https://www.instagram.com/peterboykin/
Youtube: https://www.youtube.com/c/PeterBoykin
Reddit: https://www.reddit.com/user/peterboykin
Telegram: https://t.me/PeterBoykin
https://t.me/RealPeterBoykin
Parler: https://parler.com/profile/peterboykin/posts
PolitiChatter: https://politichatter.com/PeterBoykin
Gab: https://gab.com/peterboykin
Discord: https://discordapp.com/invite/pyuPqU9
Periscope: Banned
Support Peter Boykin's Activism by Donating
Patreon: https://www.patreon.com/peterboykin
PayPal: https://www.paypal.me/magafirstnews
Cash App: https://cash.me/app/CJBHWPS
Cash ID: $peterboykin1
Listen to #MagaOneRadio
Join the #MagaNetwork
Read the Latest #MagaFirstNews
https://peterboykin.com/
https://magafirstnews.com/
https://magaone.com/
https://us1anews.com/
Support Donald Trump
https://votefordjtrump.com/
http://trumploveswinning.com/
https://marchfortrump.net/
https://gaysfortrump.org/
Join Our Groups on Facebook:
MarchForTrump
https://www.facebook.com/groups/MarchForTrump2020/
https://www.facebook.com/groups/MarchForTrump/
MagaOneRadio
https://www.facebook.com/groups/MAGAOneRadio/
https://www.facebook.com/groups/MagaOneRadioNet/
https://www.facebook.com/groups/MAGARadio/
https://www.facebook.com/groups/MagaFirstRadio/
https://www.facebook.com/groups/MAGA1Radio/
https://www.facebook.com/groups/MagaFirst/
TheMagaNetwork
https://www.facebook.com/groups/theMagaNetwork/
GaysForTrump
https://www.facebook.com/groups/gaysfortrump/
https://www.facebook.com/groups/TheGayRight/
https://www.facebook.com/groups/LGBTexit/
https://www.facebook.com/groups/gaysfortrumporg/
https://www.facebook.com/groups/DeplorableGays/
https://www.facebook.com/groups/GaysForTrumpParty/
Americans With Trump
https://www.facebook.com/groups/AmericansWithTrump/
North Carolina MAGA Network
https://www.facebook.com/groups/northcarolinamaganetwork/
NC Trump Club
https://www.facebook.com/groups/NCTRUMPCLUB/
Exit Extremism
https://www.facebook.com/groups/EXITEXTREMISM/
Vote For DJ Trump
https://www.facebook.com/groups/VoteForDJTrump/
Trump Loves Winning
https://www.facebook.com/groups/TrumpLovesWinning/
Straights For Trump
https://www.facebook.com/groups/StraightsForTrump/
US1ANews
https://www.facebook.com/groups/US1ANews/
https://www.facebook.com/groups/US1ANewsGroup/
MyNCGOP
https://www.facebook.com/groups/MyNCGOP/
Grab them by the P***Y
https://www.facebook.com/groups/GrabThemByTheP/
Join Our Pages on Facebook:
https://www.facebook.com/TheMAGANetwork/
https://www.facebook.com/MAGAFIRSTNEWS/
https://www.facebook.com/pg/MagaOneRadio-778327912537976/
https://www.facebook.com/North-Carolina-MAGA-Network-307617209916978/
https://www.facebook.com/GaysForTrumpOrg/
https://www.facebook.com/LGBTExit-2340621102644466/
https://www.facebook.com/Take-Back-Pride-American-Pride-Rally-386980035391880/
https://www.facebook.com/PeterBoykinMAGA/
https://www.facebook.com/MarchForTrumpUSA/
https://www.facebook.com/VoteForDJTrump/
https://www.facebook.com/US1ANews1/
https://www.facebook.com/MYNCGOP/
https://www.facebook.com/trumploveswinning/
Contact Email:
Peter.Boykin@TheMagaNetwork.com
PeterBoykin@Gmail.com
GaysForTrump@Gmail.com
MagaFirstNews@Gmail.com
Telephone Number:
1-202-854-1320
Demand Free Speech Reception: Trump Hotel July 3 w/@RogerStone
https://www.eventbrite.com/e/demand-free-speech-reception-trump-hotel-july-3-wroger-stone-tickets-62233759851
MagaGala.com
Everyone I hope to see you in DC in July – Here's your chance to mingle with Roger Stone and other VIPs (TBA) at Trump Hotel July 3 – Demand Free Speech Reception Fundraiser 9:30pm – 11:30pm 2 hours open bar and great food! Please share! #MAGA Tickets through Facebook & Eventbrite MagaGala.com email peter.boykin@themaganetwork.com for questions please share! magagala.com
Demand Free Speech Reception: Trump Hotel July 3 w/@RogerStone
June 15 – MarchForTrump.net Greensboro NC
July 3 – #DemandFreeSpeech Reception @TrumpDC Tickets MagaGala.com
July 6 #DemandFreeSpeech Rally (VIP party after) DemandFreeSpeech.org
Oct 4-6 TRUMPSTOCK Kingsman AZ
---