---
---
It's The 11th hour In IRAN Getting Nukes! @RealDonaldTrump Says not On His Watch! Do You Support Con
Peter Boykin Needs Your Help To #DemandFreeSpeech & #StopTheBias Will You Help This Patriot?
The way you make me feel "jazz"
You Say...
William Barr speaks out And We Love What He's Saying, Do You?
Sign the Petition #DemandFreeSpeech #StopTheBias
23 Democrats Running For President : See How Many jobs Trump Created! Who Else Should run?
Alabama Outlaws Abortions, Do You Feel That's Best?
Big Tech VS Free Speech 💪 The end of Section 230 may be the key!
Gay Trump Supporter Peter Boykin Banned From Twitter
Do You feel Safer Now That Liberal Women Are On A #SexStrike?
Gay Trump Supporter Peter Boykin Banned From Twitter War Room With Owen Shroyer
Our @Potus @RealDonaldTrump Stands Up Against China, Who Do You Think Will Blink First?
Well known Gay Republican Peter Boykin has been Banned From Twitter
Peter Boykin has been banned from Twitter
---
---
---
---
How abortion access would vary without Roe v. Wade
Different states have different laws in place that will take effect if Roe v. Wade is overturned. By
Different states have different laws in place that will take effect if Roe v. Wade is overturned.
JEFFERSON CITY
The Missouri Senate voted early Thursday to ban abortions eight weeks into pregnancy, even in cases of rape, incest or human trafficking, with criminal penalties for non-complying doctors that could send them to prison for up to 15 years.
The measure, passed 24-10 by the Republican supermajority after day-and-night-long negotiations, places Missouri in the vanguard of states including Alabama, Georgia, Ohio and Kentucky that have passed some of the nation's most restrictive abortion laws. It also serves as another possible legal vehicle to challenge the landmark Roe v Wade case before a newly conservative Supreme Court.
The bill has a "trigger" provision banning abortion completely if the Supreme Court overturns Roe, which established a woman's right to the procedure without undue government interference. It also contains redundant restrictions that would remain in effect if the two-month threshold were thrown out by the courts, as has happened in other states.
The bill will now need one more vote in the House, where it passed in February and is all but certain to be approved again. It will then go to Gov. Mike Parson for his signature.
"My administration will execute the laws the legislature passes and this pro-life administration will not back down," Parson told reporters Wednesday evening.
Missouri already has highly restrictive abortion laws. Only one clinic — Planned Parenthood clinic in St. Louis — offers the procedure. The organization immediately condemned the Senate vote.
"Politicians are putting the health and lives of Missouri women at risk in their race to make our state the one that overturns Roe v. Wade at the Supreme Court," M'Evie Mead, director of policy and organizing for Planned Parenthood Advocates in Missouri, said in a statement. "These bans on safe, legal abortion will have real costs — expensive legal costs and human costs for the women and families who need reproductive health care."
Emotions ran raw through the long night as the bill went through 16 versions in negotiations between Senate Republican leaders, conservatives in their party, and the Democratic minority.
"Together we stand as one to defend the unborn and it's a subject we care deeply about," Majority Floor Leader Caleb Rowden told reporters after the vote, choking back tears.
Sen. Bob Onder was the lone Republican who publicly voiced his displeasure with the final bill. From the floor, he yelled, "We should be ashamed at ourselves of what we are doing today."
"This should be entitled not the 'Missouri Stands for the Unborn Act,' but the 'Missouri Stands for the Unborn Act Sort of Kind Of,'" said Onder, R-Lake Saint Louis.
In an interview, he said among other "subtle" changes, the substitute bill weakened the two-parent notification requirement. Only if parents are divorced and have joint custody would the second parent need to informed their child was to have an abortion. The requirement of having two doctors present for the procedure after 20 weeks was pushed back to the third trimester, he added.
"Those taken together are big changes," Onder said.
One of the key negotiators for Senate Democrats, Sen. Jill Schupp, said the revisions were marginal.
"House Bill 126 is still an extreme and egregious piece of legislation that puts women's lives at risk," Schupp, D-St. Louis County, said in a news conference after the bill's passage. "Make no mistake about it, this is a sad day for Missouri women and families."
Democrats began discussing abortion on the Senate floor Wednesday morning in preparation to filibuster.
"I would characterize this bill as extreme. This language four years ago would have been unthinkable, but elections have consequences," said Sen. Lauren Arthur, D-Kansas City, at the onset of discussion. "And with new Supreme Court justices there's a new attempt to overturn Roe v Wade, and with that there is a push in this legislature to pass what I would characterize as very extreme legislation."
Behind the scenes, the Democrats, led by Schupp and Arthur, and Republican leadership negotiated to bring the bill to a point where the Democrats would allow it to the floor. Any action to force a vote over a Democratic filibuster would have effectively killed all pending legislation as Democrats, in retribution, most likely would have taken steps to slow down Senate proceedings with procedural maneuvering.
A deal was finally struck just after 3 a.m. Thursday. Democrats still hated the bill and voted no, leaving the vote tally at 24-10 along party lines, but they didn't attempt to block it.
The bill makes exceptions only for "medical emergencies." Women impregnated through rape or incest or because they were victims of human trafficking are not covered. This was a sticking point for Democrats, but the fight was futile.
"The truth is there are 10 of us and 24 of them and our numbers matter," Schupp said. "The only way we are going to stop terrible legislation like this is to elect more Democrats."
However, even on an issue they all agreed on, the divide within the Senate Republican Caucus was on full display Wednesday evening.
Initially, it looked like negotiations by GOP leadership would be upended by the Senate Conservative Caucus, a group of six members who have banded together repeatedly to block legislation.
While bipartisan negotiations were taking place in Senate President Pro Tem Dave Schatz's third floor office, Onder was at an event with the governor in his second floor Capitol office denouncing any attempts to alter the bill.
Late Wednesday, Onder, surrounded by anti-abortion leaders and Conservative Caucus members, held a press conference asking Schatz to forgo negotiations.
"We believe the second violent act does not fix a violent act," Onder, a Conservative Caucus member, said, of exemptions for rape and incest. "We don't believe in the death penalty for the crime of the father of the baby."
The intra-Republican spat wasn't the week's first. From Monday into Tuesday, the Conservative Caucus coordinated a 27-hour filibuster to shut down the Senate and prevent passage of workforce incentives and tax breaks to entice General Motors to invest $1 billion in its Wentzville plant. The bill was a priority of Gov. Parson.
"We were told there was no compromise," said. Sen. Denny Hoskins, a Warrensburg Republican. "No compromise on incentives for economic development, however when we come to a bill that deals with the sanctity of life, all we are told is, 'We need to compromise. We need to compromise. We need to compromise.' The time to compromise is over. It's time to go back into session and take a vote."
As the meeting of Senate Republicans dragged on, the hallway outside the meeting room filled with anti-abortion activists, hoping to pressure Senate leadership.
Bev Ehlen publicly posted earlier in the evening the cell phone numbers of Schatz and Rowden, encouraging followers to flood them with messages demanding that they not compromise.
Schatz emerged from the room, saying that the Caucus wasn't all on the same page but passing the bill was never in doubt.
"People that are standing in this hallway, people outside the building don't understand the process," Schatz said. "They don't sit in these positions. So the impatience because this hasn't happened yet — we are the senators and we make the decisions."
As Schatz walked to Democrat Minority Leader Gina Walsh's office for more discussion, he spotted Ehlen.
"Never come to my office," Schatz angrily said to Ehlen, as he walked past.
"Take it like a man," Ehlen called out to Schatz's back.
Schatz turned around and got in Ehlen's face: "That is so amateur for you to put my cell number out there."
Shortly after, Schatz circled back to Ehlen to more congenially defend his negotiations with Democrats and remind her of his consistent pro-life stance.
The Missouri Legislature is required to adjourn by 6 p.m. Friday.
Though a truce has been achieved between the two parties, Onder, who has filibustered bills he didn't like, noted his unhappiness.
When asked if he would allow the Missouri Senate to move forward with other measures, he replied, "I'll have to think about that."
---
---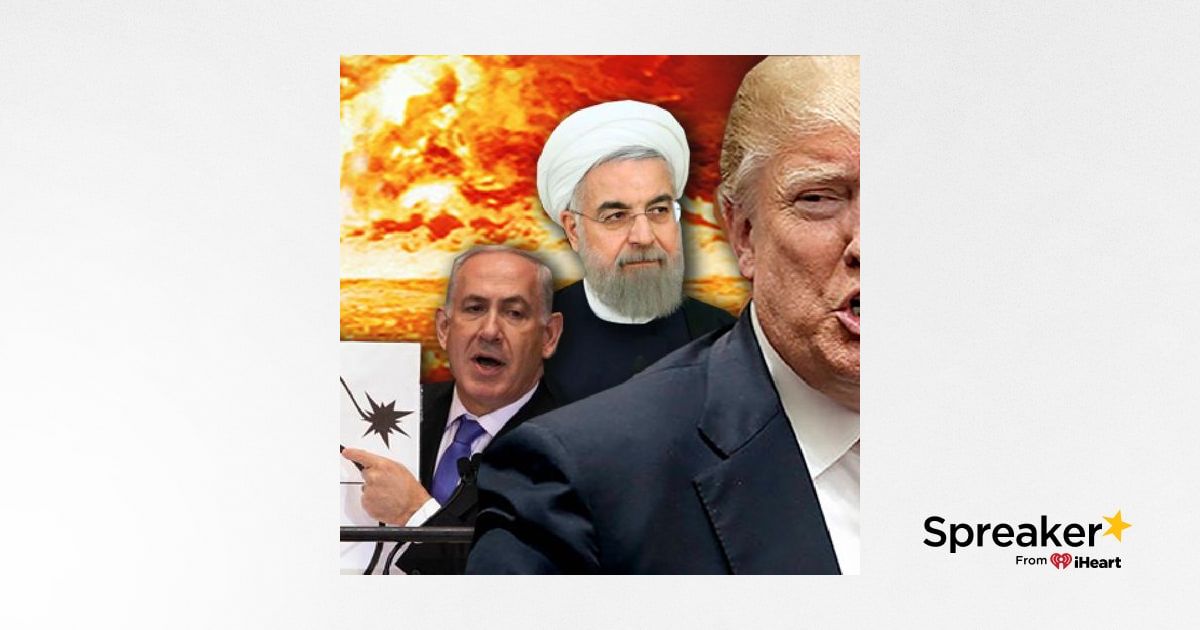 It's The 11th hour In IRAN Getting Nukes! @RealDonaldTrump Says not On His Watch! Do You Support Conflict If Needed?
Trump vows to not let Iran get nukes; Buttigieg makes his 2020 case at Fox News town hall
Trump vows to not let Iran get nukes, takes on Biden and Buttigieg in Fox News interview
President Trump vowed, in a wide-ranging interview with Fox News, not to let Iran get nuclear weapons - but reiterated his reluctance to go to war. "I will not let Iran have nuclear ... See More weapons," he told Steve Hilton, host of "The Next Revolution." "I don't want to fight. But you do have situations like Iran, you can't let them have nuclear weapons -- you just can't let that happen." Earlier Sunday, the president tweeted that a war would result in "the official end of Iran" and warned the nation to "[n]ever threaten the United States again!" Trump tweeted hours after a rocket landed less than a mile from the U.S. Embassy in Baghdad's heavily fortified Green Zone, the first such attack since September.
Tensions between the U.S. and Iran have risen in recent weeks after the Trump administration ordered warships and bombers to the Middle East earlier this month to counter threatened attacks against U.S. interests by Iran or Iranian-backed forces. During his interview, the president also addressed the rising challenge 2020 presidential candidate, South Bend, Ind. Mayor Pete Buttigieg and 2020 Democratic frontrunner Joe Biden's questionable ties to China and role in the Iran nuclear deal Trump withdrew from last year.
Buttigieg defends appearance on Fox News town hall
Insurgent Democrat presidential candidate Pete Buttigieg acknowledged at the Fox News town hall in Claremont, N.H. Sunday evening that he needs to do more to appeal to "black and brown" voters, even as he parried a series of policy questions -- and, on several occasions, went directly after President Trump.
Buttigieg argued that minority voters are "skeptical of people who seem to come out of nowhere," after moderator Chris Wallace noted that he was polling at one-percent support among nonwhite primary voters according to a recent Fox News poll. Buttigieg also took on the controversial newly passed pro-life legislation passed in Alabama, as well as similar bills making their way through other state legislatures, Trump's tweets, tax hike proposals and explained his decision, as a Democrat, to appear on a Fox News town hall.
Jimmy Carter - kingmaker, once again
Jimmy Carter appears to again be a kingmaker in the race for the White House. At least three Democratic presidential hopefulshave ventured to the tiny town of Plains, Ga., to meet with Carter, 94, and his wife, Rosalynn,91. Minnesota Sen. Amy Klobuchar, New Jersey Sen. Cory Booker and Mayor Pete Buttigieg of South Bend, Indiana, have visited with the Carters and attended the former president's Sunday School lesson in Plains. It's quite a turnabout for a man who largely receded from party politics after his presidency, often without being missed by his party's leaders in Washington, where he was an outsider even as a White House resident.
Sweden calls for Assange's detention over alleged rape
A top Swedish prosecutor on Monday formally asked that WikiLeaks founder Julian Assange be detained in absentia over the alleged rape of a woman in her home nearly a decade ago, reports said. The move was seen as the first step in his possible extradition from Britain. The Australian also faces a U.S. extradition warrant for allegedly conspiring to hack into a Pentagon computer.
A merciful 'Terminator'
Arnold Schwarzenegger announced Sunday that he won't press charges against the man accused of assaulting him over the weekend. "A lot of you have asked, but I'm not pressing charges," the 71-year-old "Terminator" star tweeted. "I hope this was a wake-up call, and he gets his life on the right track. But I'm moving on and I'd rather focus on the thousands of great athletes I met at @ArnoldSports Africa." On Saturday, a video went viral of the former Republican governor of California at an Arnold Classic Africa event in Johannesburg, South Africa, when a man rushed and dropkicked Schwarzenegger from behind.
'Game of Thrones' comes to an end - and fans dump on the finale
The much-anticipated series finale of "Game of Thrones" aired on HBO on Sunday and many "GoT" fans were not impressed. Without giving up spoilers (that's a warning), some fans unhappy with who ultimately wound up on the Iron Throne. Other fans online have called the finale the "worst episode of the entire series." Some are grouping end of "Thrones" with "The Sopranos" and "Lost" as among the worst TV finales of all time. It looks like a petition demanding that HBO remake the final season "with competent writers" will likely get many, many more signatures.
Follow @PeterBoykin on Social Media
Twitter: Banned
Facebook: https://www.facebook.com/Gays4Trump
Instagram: https://www.instagram.com/peterboykin/
Youtube: https://www.youtube.com/c/PeterBoykin
Reddit: https://www.reddit.com/user/peterboykin
Telegram: https://t.me/PeterBoykin
https://t.me/RealPeterBoykin
Parler: https://parler.com/profile/peterboykin/posts
PolitiChatter: https://politichatter.com/PeterBoykin
Gab: https://gab.com/peterboykin
Discord: https://discordapp.com/invite/pyuPqU9
Periscope: Banned
Support Peter Boykin's Activism by Donating
Patreon: https://www.patreon.com/peterboykin
PayPal: https://www.paypal.me/magafirstnews
Cash App: https://cash.me/app/CJBHWPS
Cash ID: $peterboykin1
Listen to #MagaOneRadio
Join the #MagaNetwork
Read the Latest #MagaFirstNews
https://peterboykin.com/
https://magafirstnews.com/
https://magaone.com/
https://us1anews.com/
Support Donald Trump
https://votefordjtrump.com/
http://trumploveswinning.com/
https://marchfortrump.net/
https://gaysfortrump.org/
Join Our Groups on Facebook:
MarchForTrump
https://www.facebook.com/groups/MarchForTrump2020/
https://www.facebook.com/groups/MarchForTrump/
MagaOneRadio
https://www.facebook.com/groups/MAGAOneRadio/
https://www.facebook.com/groups/MagaOneRadioNet/
https://www.facebook.com/groups/MAGARadio/
https://www.facebook.com/groups/MagaFirstRadio/
https://www.facebook.com/groups/MAGA1Radio/
https://www.facebook.com/groups/MagaFirst/
TheMagaNetwork
https://www.facebook.com/groups/theMagaNetwork/
GaysForTrump
https://www.facebook.com/groups/gaysfortrump/
https://www.facebook.com/groups/TheGayRight/
https://www.facebook.com/groups/LGBTexit/
https://www.facebook.com/groups/gaysfortrumporg/
https://www.facebook.com/groups/DeplorableGays/
https://www.facebook.com/groups/GaysForTrumpParty/
Americans With Trump
https://www.facebook.com/groups/AmericansWithTrump/
North Carolina MAGA Network
https://www.facebook.com/groups/northcarolinamaganetwork/
NC Trump Club
https://www.facebook.com/groups/NCTRUMPCLUB/
Exit Extremism
https://www.facebook.com/groups/EXITEXTREMISM/
Vote For DJ Trump
https://www.facebook.com/groups/VoteForDJTrump/
Trump Loves Winning
https://www.facebook.com/groups/TrumpLovesWinning/
Straights For Trump
https://www.facebook.com/groups/StraightsForTrump/
US1ANews
https://www.facebook.com/groups/US1ANews/
https://www.facebook.com/groups/US1ANewsGroup/
MyNCGOP
https://www.facebook.com/groups/MyNCGOP/
Grab them by the P***Y
https://www.facebook.com/groups/GrabThemByTheP/
Join Our Pages on Facebook:
https://www.facebook.com/TheMAGANetwork/
https://www.facebook.com/MAGAFIRSTNEWS/
https://www.facebook.com/pg/MagaOneRadio-778327912537976/
https://www.facebook.com/North-Carolina-MAGA-Network-307617209916978/
https://www.facebook.com/GaysForTrumpOrg/
https://www.facebook.com/LGBTExit-2340621102644466/
https://www.facebook.com/Take-Back-Pride-American-Pride-Rally-386980035391880/
https://www.facebook.com/PeterBoykinMAGA/
https://www.facebook.com/MarchForTrumpUSA/
https://www.facebook.com/VoteForDJTrump/
https://www.facebook.com/US1ANews1/
https://www.facebook.com/MYNCGOP/
https://www.facebook.com/trumploveswinning/
Contact Email:
Peter.Boykin@TheMagaNetwork.com
PeterBoykin@Gmail.com
GaysForTrump@Gmail.com
MagaFirstNews@Gmail.com
Telephone Number:
1-202-854-1320
FILE PHOTO: U.S. President Donald Trump speaks at the National Association of Realtors' Legislative Meetings & Trade Expo in Washington, U.S., May 17, 2019. REUTERS/Carlos Barria
May 19, 2019
WASHINGTON (Reuters) – U.S. President Donald Trump threatened Iran in a tweet on Sunday, raising concerns about a potential U.S.-Iran conflict at a time when tensions between Washington and Tehran have risen.
"If Iran wants to fight, that will be the official end of Iran. Never threaten the United States again," Trump said in a tweet.
Trump has tightened economic sanctions against Iran, and his administration says it has built up the U.S. military presence in the region. It accuses Iran of threats to U.S. troops and interests.
Tehran has described U.S. moves as "psychological warfare" and a "political game."
(Reporting by Nandita Bose; Editing by Sandra Maler)
Source: OANN
FILE PHOTO: Demonstrators float a blimp portraying U.S. President Donald Trump, above Parliament Square, during the visit by Trump and First Lady Melania Trump in London, Britain July 13, 2018. REUTERS/Peter Nicholls
May 19, 2019
By Guy Faulconbridge and Alex Fraser
LONDON (Reuters) – A blimp depicting Donald Trump as a snarling, nappy-wearing orange baby will fly outside Britain's parliament when the U.S. president makes a state visit next month if protesters can raise 30,000 pounds ($38,000) for advocacy groups.
At the invitation of Queen Elizabeth, President Trump and First Lady Melania Trump are due in Britain on June 3-5 for a state visit – a pomp-laden affair involving a carriage trip through London and a banquet at Buckingham Palace.
Britain's so called special relationship with the United States is one of the enduring alliances of the past century, but some British voters see Trump as crude, volatile and opposed to their values on issues ranging from global warming to his treatment of women.
The blimp greeted Trump when he visited Britain in 2018, in what he described as an attempt to make him feel unwelcome, and the man behind the giant inflatable said he would let it fly again if a crowdfunding campaign can raise 30,000 pounds for groups backing causes from climate action to women's rights.
"The blimp will get in the air when Donald Trump is on these shores," Matt Bonner, its designer – who casts himself as a "Trump babysitter" – told Reuters. "The point of this is to mock Donald Trump, to give him a taste of his medicine."
"What we want to do this time is to use the power, the momentum of Trump baby to help support people on the ground who are fighting against Trump policies and Trumpism more generally," Bonner said.
London's mayor Sadiq Khan gave permission for the six-meter (20 foot) tall balloon to fly next to the Palace of Westminster in central London during Trump's previous visit, provoking anger from the U.S. president's supporters who said it was an insult to the leader of Britain's closest ally.
A spokeswoman for Khan's Greater London Authority (GLA) said any application to fly the blimp on land that the GLA managed would be judged by the same criteria as last time by GLA officials, the police and the Civil Aviation Authority.
"A state visit legitimizes a very controversial figure who is perpetuating divisions in our society and challenging that is much more important than any special relationship we have with the United States," Bonner said.
While the British monarch makes the formal invitation for a state visit, the visit was offered by Prime Minister Theresa May when she became the first foreign leader to visit him after his inauguration in January 2017.
During his trip last year, Trump shocked Britain's political establishment by giving a withering assessment of May's Brexit strategy. He said she had failed to follow his advice, such as suing the EU, but later said May was doing a fantastic job.
Standing to benefit from the crowdfunding campaign are British groups UK Student Climate Network, Jawaab and Sisters Uncut, as well as U.S. organizations Sunrise Movement, United We Dream and Planned Parenthood.
"The baby always had an element of fun, but we're deadly serious about standing in solidarity with those affected by Trump and the politics he represents across the world," said Sheila Menon, one of the team behind the blimp.
Queen Elizabeth has hosted U.S. leaders including Dwight D. Eisenhower, John F. Kennedy, Richard Nixon, Ronald Reagan, George H.W. Bush and Bill Clinton in her 67-year reign.
But Trump is only the third U.S. president to be accorded the honor of a state visit, after George W. Bush in 2003 and Barack Obama in 2011.
Last year, as hundreds of thousands protested across Britain, Trump was feted with a lavish dinner at Blenheim Palace, the birthplace of British World War Two leader Winston Churchill. He and Melania also had tea with the queen at Windsor Castle.
The president then breached royal protocol by publicly disclosing details of a conversation he had with the monarch about the complexities of Brexit.
This year, the visit will include a meeting with May in Downing Street and also a ceremony in Portsmouth on the south English coast to mark the 75th anniversary of the D-Day landings in Normandy, France during World War Two.
(Writing by Guy Faulconbridge; Editing by Mark Potter)
Source: OANN
FILE PHOTO: Visitors walk past Huawei's booth during Mobile World Congress in Barcelona, Spain, February 27, 2017. REUTERS/Eric Gaillard/File Photo
May 19, 2019
By Angela Moon
NEW YORK (Reuters) – Alphabet Inc's Google has suspended business with Huawei that requires the transfer of hardware and software products except those covered by open source licenses, a source close to the matter told Reuters on Sunday, in a blow to the Chinese technology company that the U.S. government has sought to blacklist around the world.
Huawei Technologies Co Ltd will immediately lose access to updates to the Android operating system, and the next version of its smartphones outside of China will also lose access to popular applications and services including the Google Play Store and Gmail app.
Details of the specific services were still being discussed internally at Google, according to the source. Huawei attorneys are also studying the impact of the U.S. Commerce Department's actions, a Huawei spokesman said on Friday. Huawei was not immediately reachable for further comment.
Representatives of the U.S. Commerce Department did not immediately have comment.
Huawei will continue to have access to the version of the Android operating system available through the open source license that is freely open to anyone who wishes to use it.
But Google will stop providing any technical support and collaboration for Android and Google services to Huawei going forward, the source said.
On Thursday the Trump administration officially added Huawei to a trade blacklist, immediately enacting restrictions that will make it extremely difficult for the technology giant to do business with U.S. companies. [nL2N22S1RG]
(Reporting by Angela Moon; Additional reporting by Georgina Prodhan in London, and David Shepardson and Karen Freifeld in Washington; Editing by Kenneth Li and Daniel Wallis)
Source: OANN
Rep. Tulsi Gabbard (D-HI) speaks about the formation of the Congressional Servicewomen and Women Veterans Caucus on Capitol Hill in Washington, U.S., May 15, 2019. REUTERS/Joshua Roberts
May 19, 2019
By Amanda Becker
WASHINGTON (Reuters) – Some Democrats vying for the party's 2020 presidential nomination shifted the focus of the race to foreign policy on Sunday, criticizing Republican President Donald Trump as a weak commander in chief who is escalating tensions with Iran.
The relationship between Washington and Tehran has become increasingly strained in recent weeks, raising concerns about a potential U.S.-Iran conflict.
Trump and hawkish foreign policy advisers like national security adviser John Bolton and Secretary of State Mike Pompeo want Tehran to give up its nuclear and ballistic missile programs.
Trump has tightened economic sanctions against Iran, aimed at forcing its leaders into negotiations. Pompeo last year outlined a list of demands on Iran that critics said showed he was pushing for regime change.
Representative Tulsi Gabbard, one of 24 Democrats vying for the White House nomination, said on ABC's "This Week with George Stephanopoulos" that Trump was "leading us down this dangerous path towards a war with Iran."
"He says he doesn't want it, but the actions of him and his administration, people like John Bolton and Mike Pompeo, tell us a very different story. They are setting the stage for a war with Iran that would prove to be far more costly, far more devastating and dangerous than anything that we saw in the Iraq war," Gabbard said.
Trump has said he is not pushing for war with Iran. During the 2016 presidential campaign, he promised to stay out of overseas conflicts, saying the wars in Afghanistan and Iraq were too costly.
In May 2018, Trump withdrew the United States from a multinational deal with Iran negotiated by the Obama administration that reduced economic sanctions on Tehran in exchange for scaling back its nuclear program. Trump criticized the deal as weak, saying he would negotiate a stronger one.
Gabbard, 38, enlisted in the U.S. Army National Guard after the Sept. 11, 2001 attacks and was twice deployed to the Middle East. Gabbard has said she is running for president to end regime-change wars, though she currently trails most of her 2020 opponents in opinion polls.
Another White House hopeful, Representative Seth Moulton, a 40-year-old former U.S. Marine Corps officer who did four tours in Iraq, told "This Week" that if the Trump administration sends additional troops to the Gulf it could "drag us into war."
"Make no mistake, this is exactly what John Bolton wants to have happen," said Moulton, who also trails in 2020 opinion polls. "The world is so dangerous when you have a weak commander in chief in the president of the United States."
Moulton counts as a mentor former Vice President Joe Biden, who currently leads the 2020 Democratic field in support. When asked why Democratic primary voters should back him over his mentor, Moulton said: "I think it's time for the generation that fought in Iraq and Afghanistan to take over for the generation that sent us there."
Gabbard resigned her post at the Democratic National Committee in 2016 when Hillary Clinton was the nominee because she said the former secretary of state's foreign policy positions were too hawkish. Gabbard was asked by ABC if that also applied to Biden, given both he and Clinton served in the Obama administration.
"We'll see what Vice President Biden's foreign policy vision is for this country. We may agree on some issues, disagree on others," Gabbard said.
(GRAPHIC: Who is running in 2020 – tmsnrt.rs/2Ff62ZC)
(Reporting By Amanda Becker in Washington; editing by Bill Berkrot)
Source: OANN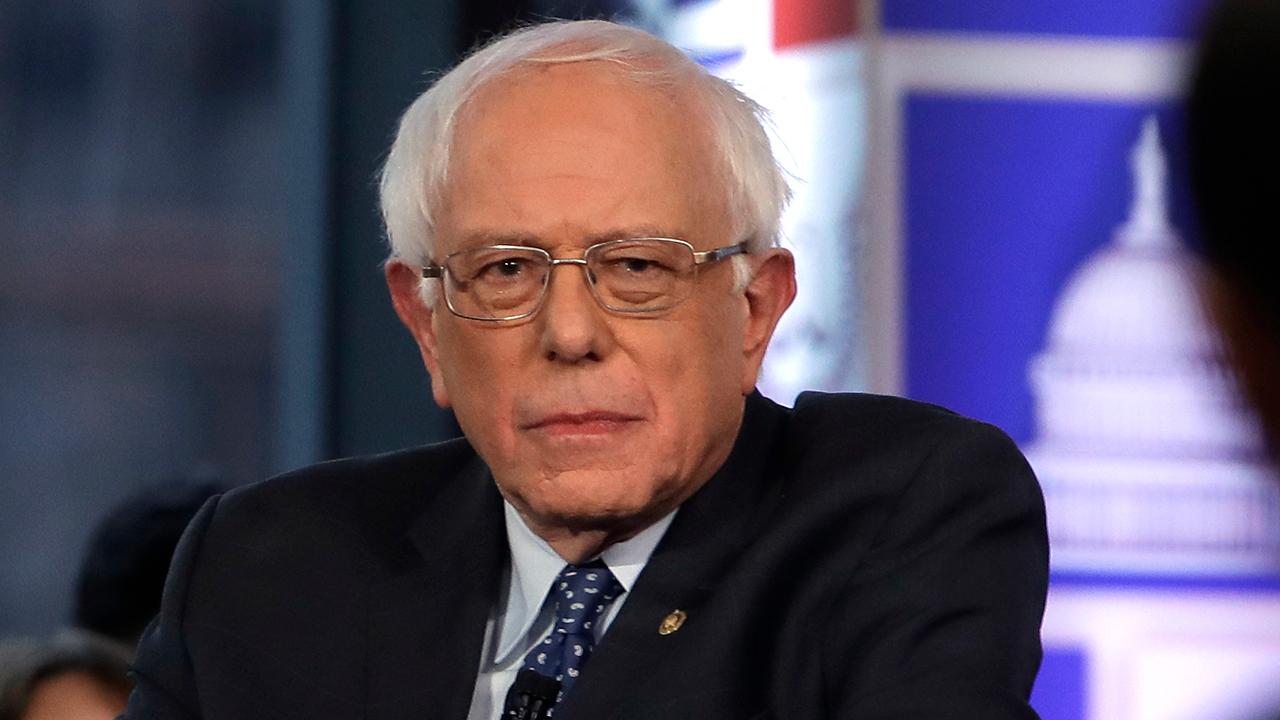 Sen. Bernie Sanders, I-Vt., on Friday defended his support of left-wing regimes and his antiwar activism in the 1980s, saying, "I did my best" to stop American foreign policy during the administration of former President Ronald Reagan.
"As a mayor, I did my best to stop American foreign policy, which for years was overthrowing governments in Latin America and installing puppet regimes," the 2020 Democratic presidential hopeful said in an interview with The New York Times. "I did everything that I could as a mayor of a small city to stop the United States from getting involved in another war in Central America trying to overthrow a government."
BERNIE SANDERS SEEN IN UNEARTHED 1986 VIDEO RECALLING EXCITEMENT OVER CASTRO'S REVOLUTION IN CUBA
Sanders spoke to The Times after the paper a day earlier published a story providing more details on Sanders' focus on foreign policy when he served as Burlington mayor and how that led to him forming connections with repressive left-wing governments across the globe.
The report details how Sanders journeyed for 14 hours to reach Nicaragua in 1985 and met with socialist President Daniel Ortega on the sixth anniversary of the Sandinista revolution. Amid anti-American chants ("Here, there, everywhere, the Yankee will die.") Sanders reportedly celebrated the Sandinista takeover.
"After many years of economic and political domination, Nicaragua is determined not to be a banana republic anymore, and it's free to make its own decisions," he said.
Sanders told the Times Friday that he doesn't remember hearing the chants, but added: "Of course there was anti-American sentiment there. This was a war being funded by the United States against the people of Nicaragua. People were being killed in that war."
Asked if now viewed Ortega differently, he said he is "very concerned about the anti-democratic policies of the Ortega government."
The Times reports that Sanders pushed a number of measures as mayor to oppose Reagan policies in Central America. He established two sister-city programs with cities in Russia and Nicaragua. He urged Reagan to "stop the CIA war against the people of Nicaragua" and embarked on trips to the Soviet Union and Cuba. On the Soviet Union, he described it Friday as "an authoritarian dictatorship" and said that he held those beliefs in the 80s as well.
"On the other hand, I was going to do everything that I could to prevent a nuclear war between the United States and the Soviet Union," he said.
His trip to the U.S.S.R. in particular has drawn scrutiny in the past, as have his remarks apparently glossing over some of the more disturbing aspects of communist countries -- such as food shortages.
"It's funny sometimes American journalists talk about how bad a country is because people are lining up for food. That's a good thing," he said in one vintage video unearthed by conservative activists earlier this year. "In other countries, people don't line up for food, rich people get the food and poor people starve to death."
After a trip to the Soviet Union in 1988, he held a press conference, along with his wife Jane, and said he was "extremely impressed" by the USSR's public transportation system and that the "palaces of culture," which he told an audience were much better than anything the U.S. had mustered.
"I was also impressed by the youth programs that they have, their palaces of culture for the young people, a whole variety of programs for young people, and cultural programs which go far beyond what we do in this country," he said.
VINTAGE BERNIE FOOTAGE SHOWS NOW-PRESIDENTIAL CANDIDATES PRAISING BREADLINES, COMMUNIST NATIONS
On Friday he said that he thought many of the principles that the Soviet system was based on was good, even if the delivery was poor.
"The truth also is the Soviet system -- the quality of care in the Soviet Union -- was not particularly good. But the principle of providing free health care or the principle of providing affordable housing is a good principle," he told the Times.
In another 1985 interview with a local TV station, dug up by BuzzFeed News in 2015, he said of Cuban dictator Fidel Castro that "just because Ronald Reagan dislikes these people, doesn't mean that people in their own nations feel the same way."
"In 1959 ... everybody was totally convinced that Castro was the worst guy in the world and all of the Cuban people were going to rise up in rebellion against Fidel Castro," Sanders said. "They forgot that he educated their kids, gave their kids healthcare, totally transformed the society."
CLICK HERE FOR THE FOX NEWS APP
Sanders' history of aligning with left-governments has been well known but has come under greater scrutiny since he announced his 2020 presidential bid and stands a real chance of winning both the Democratic nomination -- and the White House.
Otto Reich, a former special envoy to Latin America who helped oversee Reagan administration policy on Nicaragua, was blunt in his assessment to the Times of Sander's connections: "He has, by virtue of these travels and associations, joined up with some of the most repressive regimes in the world."
Because the House Democrats are endlessly investigating, President Donald Trump is justified in ignoring subpoenas, because there just is no end in sight to something special counsel Robert Mueller already concluded, attorney Rudy Giuliani said.
"So the president is doing the right thing in resisting their subpoenas, not because he doesn't want to cooperate, he cooperated with the special counsel," Giuliani told "The Cats Roundtable" on 970 AM-N.Y., per The Hill.
". . . we just don't want to do it over again."
Giuliani pointed out Mueller's investigation and report were exhaustive and Congress has already relitigated a lot of it. The president's personal attorney does not want his clients political opponents to keep investigating endlessly in an effort to try to find something the special counsel could not.
"There are six different investigations," Giuliani told host John Catsimatidis, according to The Hill. ". . . thousands of requests for documents.
"It's like they're falling all over themselves."
The White House rejected a number of subpoenas for executive privileged documents and White House counsel Pat Cipollone ripped the efforts as a "a pseudo law enforcement investigation on matters that were already the subject of the special counsel's long-running investigation."
Source: NewsMax
---
Follow #PeterBoykin via Social Media