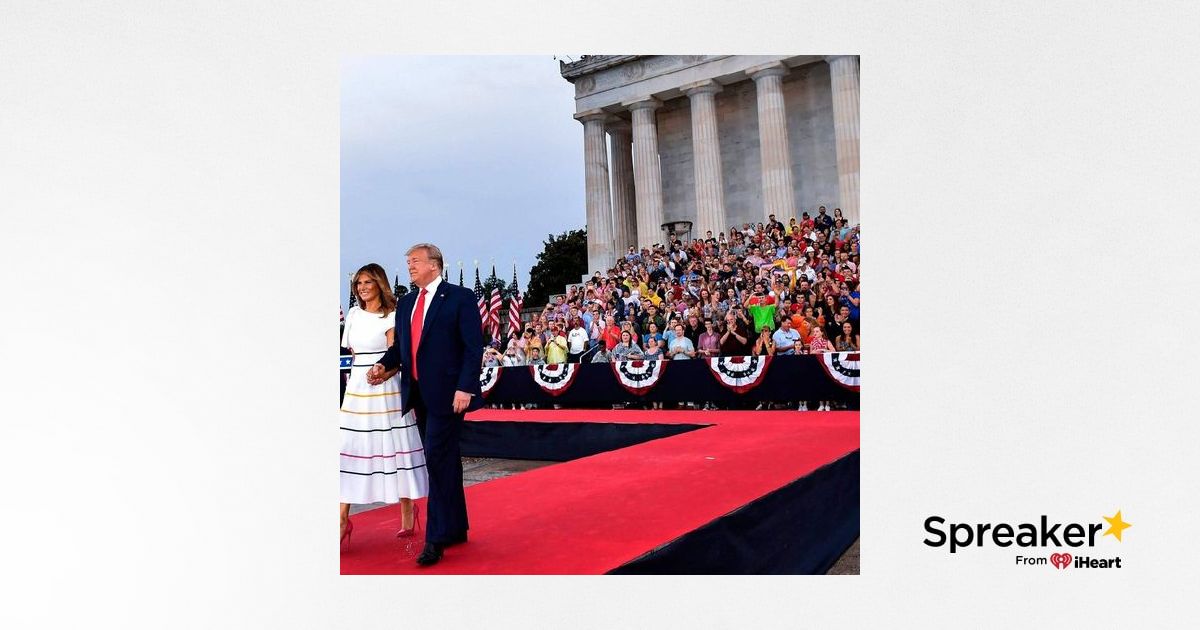 Trump saluted America in A #MAGA July 4 event, despite critics, What Do you Think About His Speech?
Trump salutes America in elaborate July 4 event, despite critics — and a downpour of rain
Despite concerns that he would use the Fourth of July event as a glorified campaign rally, President Trump used his "Salute to America" speech Thursday evening to praise the men and women of the armed forces and American exceptionalism. With the Lincoln Memorial as a backdrop and flanked by camouflaged … See More Bradley fighting vehicles, Trump stuck mainly to the script during his speech – praising the spirit that "runs through the veins of every American patriot" and attempting to strike a more unifying and conciliatory tone than he is generally known to take.
While Trump's speech set a unifying tone, the lead-up to the event was far from harmonious – with Trump's opponents,especially 2020 Democratic presidential candidates, slamming him on everything from the cost of the event to the perceived exploitation of the holiday for a political purpose. Two outside groups, the National Parks Conservation Foundation and Democracy Forward, want the Interior Department's internal watchdog to investigate what they say may be a "potentially unlawful decision to divert" national parks money to Trump's "spectacle."
White House seeking all options on citizenship question for 2020 census
President Trump on Thursday doubled down on his push for a citizenship question on the 2020 Census, promising that his administration is "working very hard" on the controversial issue — as reports say he is mulling using an executive order to get the question on the census. "So important for our Country that the very simple and basic 'Are you a Citizen of the United States?' question be allowed to be asked in the 2020 Census," he tweeted. He added that the Commerce and Justice departments were "working very hard on this, even on the 4th of July!" Earlier this week, Commerce Secretary Wilbur Ross announced that his department was going ahead with the printing of the census without the citizenship question, apparently indicating that the administration had dropped the controversial issue. That decision came after a Supreme Court ruling last week that blocked the citizenship question for the time being until more reasoning from the administration was provided.
Ocasio-Cortez calls border officials liars after new report on offensive Facebook posts
In a Twitter message Thursday, Rep. Alexandria Ocasio-Cortez, D-N.Y., branded the leadership of U.S. Customs and Border Protection as liars after a news site reported that CBP officials knew much longer than they claimed about a Facebook group on which some past and current CBP employees had posted offensive material. Ocasio-Cortez was the subject of some of this material. ProPublica, a self-described non-profit news group, reportedly has obtained screenshots of doctored images of Ocasio-Cortez, including one that shows a smiling PresidentTrump forcing her head toward his crotch.
According to Politico, top CBP officials had known about offensive posts "for up to three years" – even though officials claimed this week that they had only recently learned about them. "Looks like CBP lied," Ocasio-Cortez charged Thursday, one day after the Politico story appeared. "Reporting shows they knew about it for *years.* This is a big deal."
Ted Cruz schools Kaepernick, adds 'context' after ex-NFL star quotes Frederick Douglass 'Fourth of July' speech
Sen. Ted Cruz responded Thursday night after former NFL quarterback Colin Kaepernickposted a passage earlier on the Fourth of July from a famous speech by Civil War-era abolitionist Frederick Douglass. The passage Kaepernick cites is from Douglass' speech, "What to the Slave is the Fourth of July?" Douglass delivered to the speech at a meeting of the Rochester Ladies' Anti-Slavery Society in Rochester, N.Y., on July 5, 1852 – nearly nine years before the Civil War began.
Kaepernick posted the following portion, without adding any comments: "What have I, or those I represent, to do with your national independence? This Fourth of July is yours, not mine…There is not a nation on the earth guilty of practices more shocking andbloody than are the people of these United States at this very hour." "You quote a mighty and historic speech by the great abolitionist Frederick Douglass," Sen. Cruz writes in response, "but, without context, many modern readers will misunderstand."
Closely watched June jobs report to be released Friday
Wall Street will be closely watching Friday's release of the June jobs report, which could provide insight into whether the Federal Reserve will cut interest rates at its July meeting. As the U.S. enters the longest economic expansion on record, investors are looking at the Department of Labor's monthly payroll and unemployment data for signs that the rapid job growth over the past two years is softening and lending way to an overall growth slowdown.
TODAY'S MUST-READS
Las Vegas shooting victim's parents sue gunmaker over daughter's death.
Trump donor among seven Americans killed in copter crash in Bahamas.
Meghan McCain 'in talkso r' teturn to 'The View,' but 'some things need to change': report.
MINDING YOUR BUSINESS
US energy independence race producing tons of oil, not so much profit.
These are the most patriotic brands in the US, consumer report reveals.
Presidential salaries, from George Washington to Donald Trump.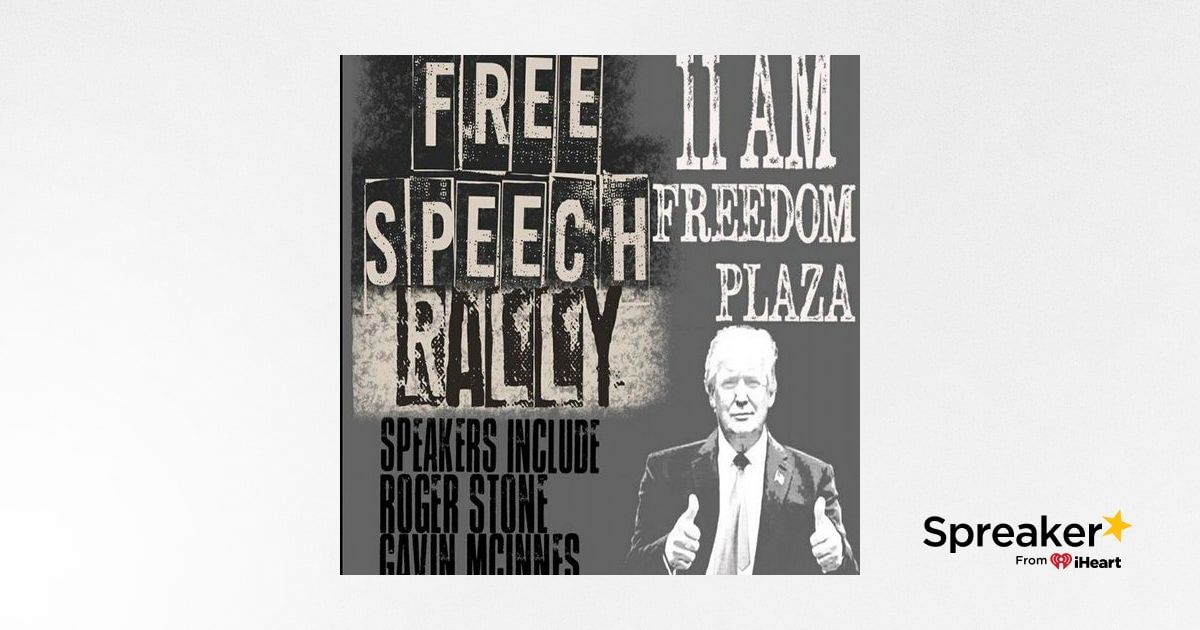 To be honest, many great words have been spoken about our Independence Day. It would be a sin to not reuse such words. Today I will borrow these words of the past by great patriots, including one local man our previous Sherriff BJ Barnes.
Fourth of July speeches, as John Adams predicted in 1776, tent to be "with pomp and parade, with shows, games, sports, guns, bells, bonfires and illuminations from one end of this continent to the other."
On the 4th of July President Donald Trump … See More will deliver such a presidential address during the "Salute to America" celebration at the Lincoln Memorial on the National Mall, I hope the world listens.
Just 2 days later a number of brave men and women will face the hate of domestic terror groups such as Antifa in order to Demand Free Speech, I will be one of those individuals.
We do this because we believe in the Liberty granted to us by brave men who came before us.
Liberty does not consist, my fellow-citizens, in mere general declarations of the rights of man. It consists in the translation of those declarations into definite action.
Have you ever read the Declaration of Independence or attended with close comprehension to the real character of it when you have heard it read?
If you have, you will know that it is not a Fourth of July oration. The Declaration of Independence was a document preliminary to war. Those were grim days, the days of 1776. Those gentlemen did not attach their names to the Declaration of Independence expecting a holiday on the next day, and that 4th of July was not itself a holiday. They attached their signatures to that significant document knowing that if they failed it was certain that every one of them would hang for the failure. They were committing treason against England in the interest of the liberty of 3,000,000 people in America.
All the rest of the world was against them and gave cynical smiles at their audacious undertaking. Do you think that if they could see this great Nation now they would regret anything that they then did to draw the gaze of a hostile world upon them?
The most patriotic man, ladies and gentlemen, is sometimes the man who goes in the direction that he thinks right even when he sees half the world against him. It is the dictate of patriotism to sacrifice yourself if you think that that is the path of honor and of duty.
First President to go into North Korea. Yet some say it means nothing.
First President to bring China back in line by making them pay tariffs and bringing billions back to America, but some say it is not enough, he is putting us in danger.
Having meaningful talks with both our friends and our enemies making it clear he is putting his country before theirs, as it should be.
The best economy in the world, yet some give him no credit.
Best job growth for everyone, black, brown and white, yet some call him a racist.
Some have tried to bring false witness against him and when proven wrong, refuse to believe it.
Every idea must be started by somebody, and it is a lonely thing to start anything. Yet if it is in you, you must start it if you have a man's blood in you and if you love the country that you profess to be working for.
Do not blame others if they do not agree with you. Do not die with bitterness in your heart because you did not convince the rest of the world, but die happy because you believe that you tried to serve your country by not selling your soul.
The task to which we have constantly to readdress ourselves is the task of proving that we are worthy of the men who drew this great declaration and know what they would have done in our circumstances. Patriotism consists in some very practical things—practical in that they belong to the life of every day, that they wear no extraordinary distinction about them, that they are connected with commonplace duty. The way to be patriotic in America is not only to love America but to love the duty that lies nearest to our hand and know that in performing it we are serving our country.
I'm proud to be an American and proud of my flag and my country. Which one are you, some or other. The world is becoming more complicated every day, my fellow-citizens. No man ought to be foolish enough to think that he understands it all. And, therefore, I am glad that there are some simple things in the world.
Before the coming 4th celebration, stage your own revolution.
Call your local board of elections and if you are a Democrat, change to a Republican or independent.
You can still, vote for whoever YOU want and should.
Your change may send the message these Antifa, Domestic Terrorist, Socialist-leaning groups.
Not in my America!
It's simple to do and will be like dumping your own bale of tea into the Boston Harbor.
I leave you with this. God Bless America.
DemandFreeSpeech.org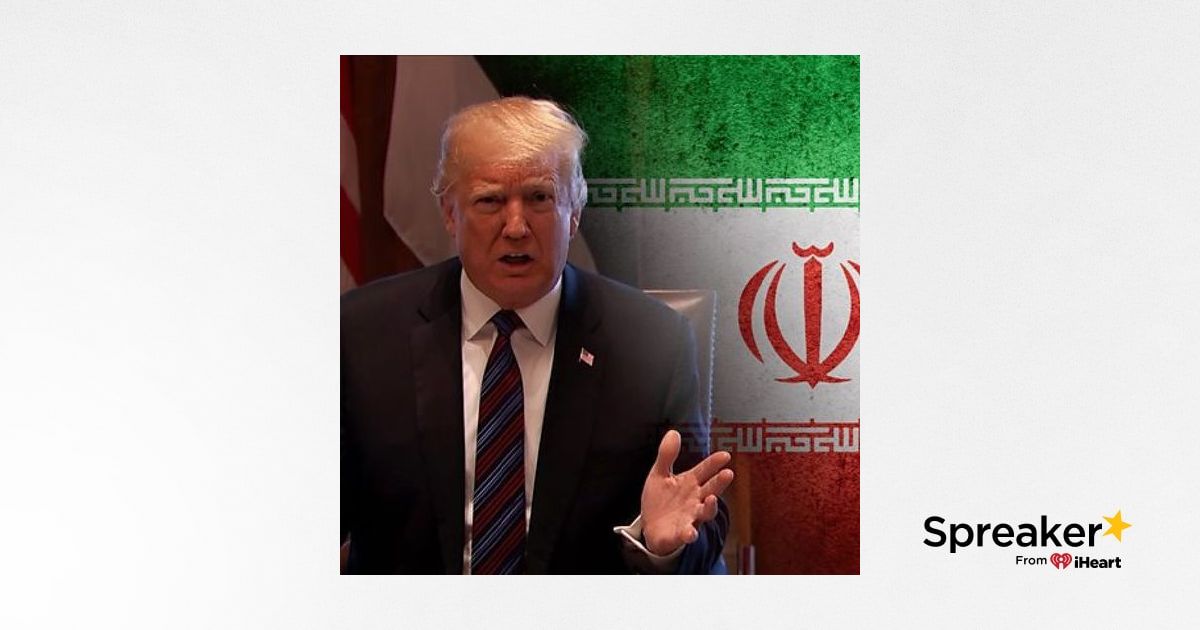 How Many Times Do We Have To Warn Iran? Trump Says If He Is Forced To Do Something It's Going To Be A Large Response.
After showing military restraint, Trump warns Iran in 'Tucker Carlson Tonight' interview
President Trump, after calling off a military strike on Iran following the downing of an American drone last month, delivered a stern warning to the regime during an interview with Fox News. Speaking exclusively with Tucker Carlson, Trump said he "built up a lot of … See More great capital" after his decision — but said that means "if something should happen, we're in a positionto do far worse by not doing it." He quickly added, "But, hopefully, we don't have to do anything." The president's comments on "Tucker Carlson Tonight" were made before it was reported on Monday that Iran has exceeded the threshold for the Islamic Republic's low-enriched uranium stockpile agreed upon in the 2015 nuclear deal. But at a White House event on Monday, he said Iran was "playing with fire."
During the "Tucker" interview, President Trump also shared his plans to combat rising homelessness and mental illness in America.
Cory Booker unveils plan to 'virtually eliminate immigrant detention'
Sen. Cory Booker, trying to jolt his 2020 presidential campaign, is unveiling a comprehensive plan to "virtually eliminate immigrant detention" and expand protections for illegal immigrants through executive order — bypassing Congress entirely — "on day one of his presidency." The aggressive proposal comes as polls consistently have shown Booker trailing many fellow Democrats in the White House race, including Joe Biden, Kamala Harris, Bernie Sanders and Elizabeth Warren. Although several of his rivals already have announced similar proposals and even endorsed decriminalizing border crossing entirely, Booker's plan was unique in focusing on the immigrant detention facilities that have attracted national attention in recent weeks.
Booker's plan comes as Senate Minority Leader Chuck Schumer is facing a lingering political backlash from liberal House Democrats over his role in the passage of a bipartisan border bill last week, which saw House Speaker Nancy Pelosi forced to back down from a push to include restrictions on immigration enforcement. It also comes amidoutrage over claims made by U.S. Rep. Alexandria Ocasio-Cortez, D-N.Y., that women at a southern border facility are being forced to drink "out of toilets." U.S. Customs and Border Patrol officials have strongly denied AOC's allegations.
Report: Nike dropped Betsy Ross-themed Fourth of July sneaker after Colin Kaepernick complained
Just don't do it. That was the message ex-NFL quarterback Colin Kaepernick delivered to Nikeover the planned release of a USA-themed sneaker, which featured a Betsy Ross flag on the heel, according to a report. Nike nixed the released of the Air Max 1 USA after having already sent the sneakers to retailers because the protesting quarterback said he felt the use of the Betsy Ross flag was offensive and carried slavery connotations, sources told The Wall Street Journal.
Accused Navy SEAL's fate in jury's hands
Jurors will begin their first full day of deliberations in the court-martial of a decorated Navy SEAL accused of murdering a wounded ISIS war prisoner in Iraq. Jury deliberations started Monday following closing argumentswhere military prosecutors said Special Operations Chief Edward Gallagher's words and actions proved he murdered a member of the Islamic State terror network in May 2017. The defense argued the prosecution's case had "huge gaping holes" and that Gallagher was a subject of "fixation" by military prosecutors. "They started with a conclusion … [and] … ignored everything that didn't fit," Timothy Parlatore told the jury of five Marines and two sailors during his closing argument.
Charlie Kirk launches GOTV campaign to enlist 1 million 'Students for Trump' in 2020
Conservative activist Charlie Kirk is launching a massive get-out-the-vote campaign Tuesday aimed at identifying and enlisting 1 million student supporters of President Trump ahead of the 2020 election. The "Students for Trump" campaign will look to target students on more than 300 campuses, in what Kirk describes as the biggest operation of its kind. "This is the most aggressivevoter identification GOTV program targeting students on college campuses for a Republican president ever," Kirk told Fox News.
TUNE IN: Charlie Kirk will appear on "Fox & Friends" today at 6:30 a.m. ET
TODAY'S MUST-READS
Hunter Biden didn't invite father, Joe, to his recent wedding: report.
Camping World CEO: 'I'd rather go to jail' than yield to city in American flag controversy.
No foul play suspected in sudden death of Angels pitcher Tyler Skaggs, 27.
MINDING YOUR BUSINESS
These are the best and worst run cities in the US, report finds.
US economy breaks record with post-recession expansion.
Apple CEO Tim Cook disputes 'absurd' report on Jony Ive's exitfrom company.
---