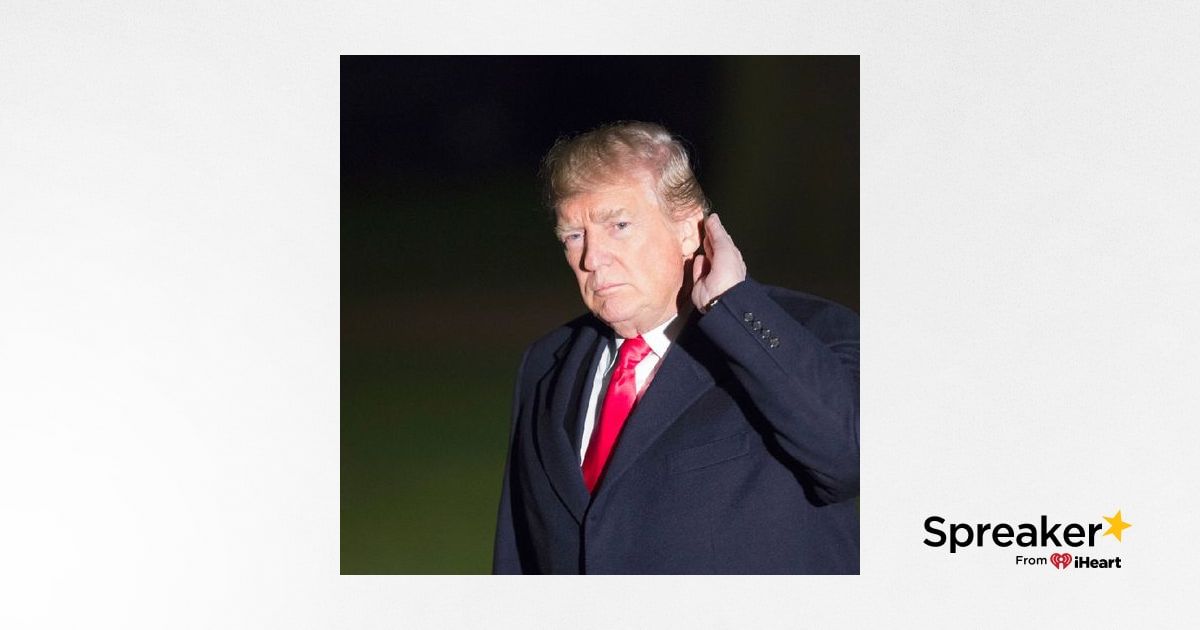 TRUMP tells George Stephanopoulos "there isn't anything wrong with listening" to foreign info about rivals, what do you think?
Trump says he 'would want to hear' info on 2020 rivals from foreign governments – and outrage follows
Democrats are outraged after President Trump said in an interview Wednesday that he would be willing to listen to foreign governments if they approached him with information on a political rival. "I think I'd want to hear it. … I … See More think you might want to listen. There isn't anything wrong with listening," he said in an interview with ABC News' George Stephanopoulos. Trump added he would not necessarily contact the FBI if such an approach was made, fueling Democrats' ire. Sen. Kirsten Gillibrand, D-N.Y., a 2020 candidate for president, tweeted, "It's time for Congress to begin impeachment hearings."
Still, Trump supporters point out that Democrats may be hypocrites on this issue, as they failed to condemn fellow Democrats, including representatives of Hillary Clinton's campaign and the Democratic National Committee (DNC), for funding the creation of the infamous and discredited anti-Trump "Steele dossier" by former British spy Christopher Steele. Fox News' Sean Hannity called the Trump-Stephanopoulos interview a "nonstory" and a "genius setup"by Trump for his foes in the "media mob." The interview was released hours after House Judiciary Committee Democrats announced that former White House Communications Director Hope Hicks has agreed to testify before the panel next week on Special Counsel Robert Mueller's report.
Brother of 'Shark Tank' star Barbara Corcoran found dead in Dominican Republic hotel room
The intrigue surrounding vacation spots in the Dominican Republic deepened Wednesday with the news that Jonathan Corcoran, a retired New Jersey businessman and brother of ABC "Shark Tank" judge Barbara Corcoran, was found dead in a hotel room there in April. Jonathan Corcoran's death was first reported by the gossip site TMZ and confirmed to Fox News by Emily Burke, Barbara Corcoran's assistant. The revelation comes as the popular Caribbean vacation spot is making worldwide headlines with a recent rash of suspicious deaths of U.S. tourists plus the shooting of retired Boston Red Sox slugger David Ortiz. It was unclear where Corcoran stayed at the time of his death. TMZ said no one knows exactly what led to his death, though Barbara Corcoran told the outlet that she was told he had a heart attack.
Six suspects, including alleged gunman, in custody in David Ortiz shooting
Six suspects have been detained in the shooting of former Boston Red Sox star David Ortiz, including the alleged gunman, authorities in the Dominican Republic said Wednesday. Four other suspects were being pursued in the shooting, which witnesses said was carried out by two men on a motorcycle and two other groups of people in cars, the country's chief prosecutor, Jean Alain Rodríguez, told a news conference. Authorities identified the alleged shooter as Rolfy Ferreyra, aka Sandy. Police Maj. Gen. Ney Aldrin Bautista Almonte said the coordinator of the attack also was among the suspects in custody. He claimed the man was offered 400,000 Dominican pesos, or about $7,800, to carry out the shooting Sunday evening at a popular Santo Domingo bar.
Two oil tankers damaged in suspected attack in the Gulf of Oman, crew evacuated
Two oil tankers were damaged in a suspected attack off the Gulf of Oman early Thursday, according to multiple reports. The U.S. Navy's Bahrain-based Fifth Fleet told Reuters it was assisting two tankers in the Gulf of Oman after receiving two distress calls. "We are aware of the reported attack on tankers in the Gulf of Oman. U.S. Naval Forces in the region received two separate distress calls at 6:12 a.m. local time and a second one at 7:00 a.m.," Joshua Frey of the Fifth Fleet said. The Fleet did not blame anyone for the attack..
Tonight: Fox News town hall with 2020 Dem Julian Castro
Fox News is scheduled to host 2020 Democratic presidential candidate Julian Castro, former Housing and Urban Development secretary, for a town hall at 6:30 p.m. ET Thursday. "Special Report" host Bret Baier and "The Story" host Martha MacCallum will moderate the one-hour event live from Phoenix.
Baier and MacCallum recently moderated similar events with 2020 hopefuls Sen. Bernie Sanders, Sen. Amy Klobuchar and potential candidate Howard Schultz. Their Fox News colleague Chris Wallace moderated a town hall with South Bend, Ind., Mayor Pete Buttigieg, who's also in the running for the Democratic presidential nomination. Tune in to Fox News tonight at 6:30 p.m. ET.
52 years in the making: St. Louis Blues win their first-ever Stanley Cup championship
The St. Louis Blues beat the Boston Bruins 4-1 in Wednesday night's deciding game for the Stanley Cup, to win their firstchampionship. The victory was 52 years in the making. Ryan O'Reilly scored for the fourth straight game and rookie Jordan Binnington stopped 32 shots in Game 7 of the Stanley Cup Final. Alex Pietrangelo added a goal and an assist and Brayden Schenn and Zach Sanford also scored for St. Louis. The Blues' championship run is remarkable because it was so unthinkable just five months ago. The team woke up on New Year's Day with the worst record in the league but then won 30 of their final 49 regular-season games and soared through the playoffs to reach the final for the first time since 1970.
TODAY'S MUST-READS
12 white men sue San Francisco PD for racial, gender bias in promotions.
Nation's first black priest, an ex-slave, may be on his way to sainthood.
'X-Men' director Bryan Singer to pay $150G to settle sex assault claim: report.
MINDING YOUR BUSINESS
General Motors to put $150M toward Michigan plant to ramp up production, company says.
This is how Americans spend their money based on their education level.
Top five vacation spots targetedby online booking scams: report.
Follow @PeterBoykin on Social Media
Twitter: Banned
Facebook: https://www.facebook.com/Gays4Trump
Instagram: https://www.instagram.com/peterboykin/
Youtube: https://www.youtube.com/c/PeterBoykin
Reddit: https://www.reddit.com/user/peterboykin
Telegram: https://t.me/PeterBoykin
https://t.me/RealPeterBoykin
Parler: https://parler.com/profile/peterboykin/posts
PolitiChatter: https://politichatter.com/PeterBoykin
Gab: https://gab.com/peterboykin
Discord: https://discordapp.com/invite/pyuPqU9
Periscope: Banned
Support Peter Boykin's Activism by Donating
Patreon: https://www.patreon.com/peterboykin
PayPal: https://www.paypal.me/magafirstnews
Cash App: https://cash.me/app/CJBHWPS
Cash ID: $peterboykin1
Listen to #MagaOneRadio
Join the #MagaNetwork
Read the Latest #MagaFirstNews
https://peterboykin.com/
https://magafirstnews.com/
https://magaone.com/
https://us1anews.com/
Support Donald Trump
https://votefordjtrump.com/
http://trumploveswinning.com/
https://marchfortrump.net/
https://gaysfortrump.org/
Join Our Groups on Facebook:
MarchForTrump
https://www.facebook.com/groups/MarchForTrump2020/
https://www.facebook.com/groups/MarchForTrump/
MagaOneRadio
https://www.facebook.com/groups/MAGAOneRadio/
https://www.facebook.com/groups/MagaOneRadioNet/
https://www.facebook.com/groups/MAGARadio/
https://www.facebook.com/groups/MagaFirstRadio/
https://www.facebook.com/groups/MAGA1Radio/
https://www.facebook.com/groups/MagaFirst/
TheMagaNetwork
https://www.facebook.com/groups/theMagaNetwork/
GaysForTrump
https://www.facebook.com/groups/gaysfortrump/
https://www.facebook.com/groups/TheGayRight/
https://www.facebook.com/groups/LGBTexit/
https://www.facebook.com/groups/gaysfortrumporg/
https://www.facebook.com/groups/DeplorableGays/
https://www.facebook.com/groups/GaysForTrumpParty/
Americans With Trump
https://www.facebook.com/groups/AmericansWithTrump/
North Carolina MAGA Network
https://www.facebook.com/groups/northcarolinamaganetwork/
NC Trump Club
https://www.facebook.com/groups/NCTRUMPCLUB/
Exit Extremism
https://www.facebook.com/groups/EXITEXTREMISM/
Vote For DJ Trump
https://www.facebook.com/groups/VoteForDJTrump/
Trump Loves Winning
https://www.facebook.com/groups/TrumpLovesWinning/
Straights For Trump
https://www.facebook.com/groups/StraightsForTrump/
US1ANews
https://www.facebook.com/groups/US1ANews/
https://www.facebook.com/groups/US1ANewsGroup/
MyNCGOP
https://www.facebook.com/groups/MyNCGOP/
Grab them by the P***Y
https://www.facebook.com/groups/GrabThemByTheP/
Join Our Pages on Facebook:
https://www.facebook.com/TheMAGANetwork/
https://www.facebook.com/MAGAFIRSTNEWS/
https://www.facebook.com/pg/MagaOneRadio-778327912537976/
https://www.facebook.com/North-Carolina-MAGA-Network-307617209916978/
https://www.facebook.com/GaysForTrumpOrg/
https://www.facebook.com/LGBTExit-2340621102644466/
https://www.facebook.com/Take-Back-Pride-American-Pride-Rally-386980035391880/
https://www.facebook.com/PeterBoykinMAGA/
https://www.facebook.com/MarchForTrumpUSA/
https://www.facebook.com/VoteForDJTrump/
https://www.facebook.com/US1ANews1/
https://www.facebook.com/MYNCGOP/
https://www.facebook.com/trumploveswinning/
Contact Email:
Peter.Boykin@TheMagaNetwork.com
PeterBoykin@Gmail.com
GaysForTrump@Gmail.com
MagaFirstNews@Gmail.com
Telephone Number:
1-202-854-1320
June 15 – MarchForTrump.net Greensboro NC
July 5 – #AmericanPride We are All Americans Gathering at the Whitehouse
July 6 #DemandFreeSpeech Rally (VIP party after) DemandFreeSpeech.org
Oct 4-6 TRUMPSTOCK Kingsman AZ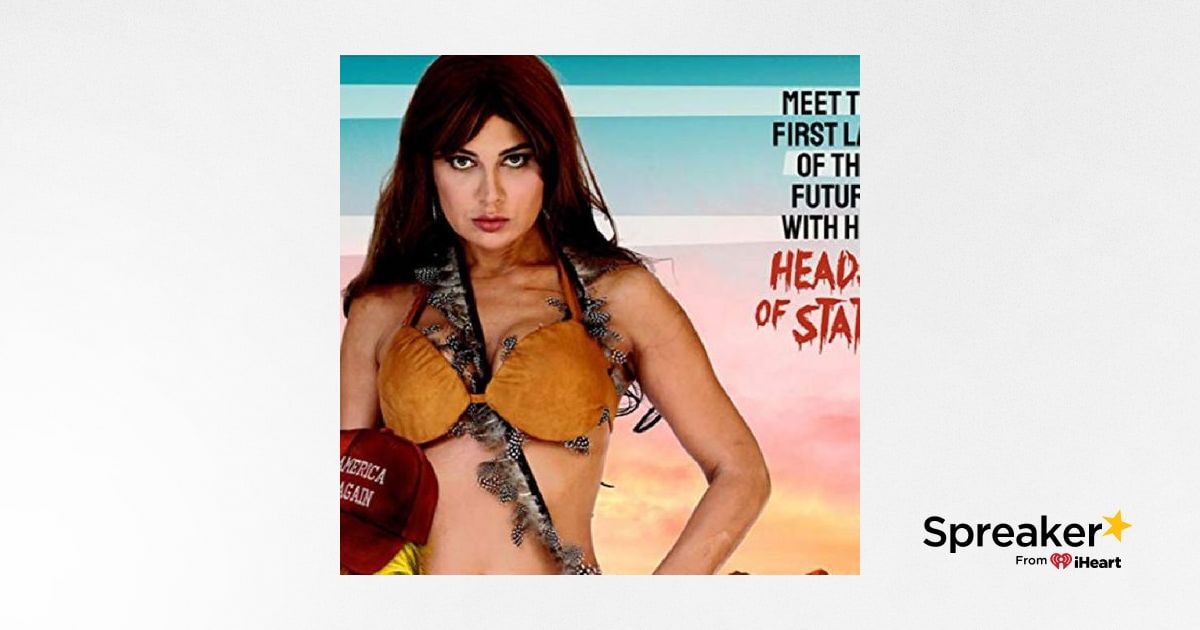 Nancy Pelosi may be forced into pursuing impeachment against Trump: Do You Think That's Wise?
Pelosi facing increasing pressure to support impeaching Trump
House Speaker Nancy Pelosi is scheduled to have a special caucus-wide meeting of House Democrats on Wednesday morning as she faces growing calls within her party to impeach President Trump. Prior meetings involving Pelosi and top Democrats have escalated into heated exchanges, with the party torn over how to address Trump … See More controversies. Pelosi has been reluctant to support impeachingTrump and has warned Democrats that impeachment could distract from the focus needed to win in the 2020 presidential election.
The House speaker has also warned colleagues that voters may not support impeaching Trump and that the party could suffer voter backlash if Trump was ultimately acquitted in the Republican-led Senate. Still, former White House counselDonald McGahn's refusal, on Trump's orders, to appear at a hearing before the House Judiciary Committee on Tuesday has escalated tension between congressional Democrats and the Trump administration. A growing number of Democrats say they are dealing with a "lawless president" and that impeachment, not numerous investigations, may be the only way to hold the president accountable.
Joe Frontrunner versus 'Crazy Uncle Joe'
Joe Biden might be leading the race for his party's nomination now, but the former vice president is a "walking time bomb" and has to perform a "high-wire act" if he is to emerge from the crowded Democratic field in first place, according to Brit Hume, Fox News' senior political analyst. "I like Biden on a personal basis, but I think he is a walking time bomb," Hume said. "I think his age is an issue, I'm the same age as he is, my age is an issue, I think his is too… the filters don't work as well, the memory isn't as sharp. Hume made the comment while discussing Biden's 2020 prospects on the latest episode of the Fox News podcast, "The Candidates with Bret Baier."
Dozens of tornadoes slam the Midwest
Dozens of storms and tornadoes in the Midwest on Tuesday damaged multiple buildings — including a racetrack grandstand –but were expected to weaken by Wednesday. Missouri and parts of Illinois already have been hit with severe weather in the second consecutive day of severe storms and were blamed for at least two deaths. St. Louis was largely spared from the powerful stormsystem, but baseball's St. Louis Cardinals called off their Tuesday game against their cross-state rivals, the Kansas City Royals, as the rumbling of an approaching storm could be heard downtown. The city's Lambert Airport shut down for an hour Tuesday butresumed flights a short time later.
Beverly Hills tobacco ban advances
The exclusive community of Beverly Hills, Calif., took a step Tuesday toward becoming the first city in the United States to ban the sale of tobacco products. The city council approved an ordinance that would ban the sale of cigarettes, cigars and other tobacco products at all retail locations within the tony Southern California city, including gas stations, convenience stores, pharmacies and newsstands. However, hotels and several high-end cigar lounges — including the Grand Havana Room, Arnold Schwarzenegger's favorite cigar club – would be exempt from the rule. The second reading and final vote on the ordinance is expected to take place in early June. If passed, the ordinance will be reviewed by the council in three years. Beverly Hills wasn't the only place to make history Tuesday: Washington state Gov. Jay Inslee signed a bill into law that allows the composting of human bodiesas an alternative to burials and cremations.
Cannes film poster depicts decapitated Trump
A B-movie poster courted controversy at the Cannes Film Festival's Market by featuring a bikini-clad woman resembling first lady Melania Trump holding two decapitated heads — one of them a President Trump-like character wearing a "Make America Great Again" cap. The poster, for a 90-minute sci-fi thriller called "When Women Rule the World," featured the tagline: "Meet the first lady of the future with her HEADS OF STATE!" The film was being promoted at the Cannes Market, part of the international film festival held each May in France.
TODAY'S MUST-READS
Beto O'Rourke peddles false claimthat Trump called asylum-seekers 'animals.'
AOC says growing this vegetablein community gardens is 'colonial.'
Whitney Houston may go on touras a hologram.
MINDING YOUR BUSINESS
Trump prepares another round of farmer aid as US-China trade tensions escalate.
GM, Ford are shrinking their workforces. Here's why.
Retail Apocalypse: These big retailers closing stores, filing for bankruptcy.
Follow @PeterBoykin on Social Media
Twitter: Banned
Facebook: https://www.facebook.com/Gays4Trump
Instagram: https://www.instagram.com/peterboykin/
Youtube: https://www.youtube.com/c/PeterBoykin
Reddit: https://www.reddit.com/user/peterboykin
Telegram: https://t.me/PeterBoykin
https://t.me/RealPeterBoykin
Parler: https://parler.com/profile/peterboykin/posts
PolitiChatter: https://politichatter.com/PeterBoykin
Gab: https://gab.com/peterboykin
Discord: https://discordapp.com/invite/pyuPqU9
Periscope: Banned
Support Peter Boykin's Activism by Donating
Patreon: https://www.patreon.com/peterboykin
PayPal: https://www.paypal.me/magafirstnews
Cash App: https://cash.me/app/CJBHWPS
Cash ID: $peterboykin1
Listen to #MagaOneRadio
Join the #MagaNetwork
Read the Latest #MagaFirstNews
https://peterboykin.com/
https://magafirstnews.com/
https://magaone.com/
https://us1anews.com/
Support Donald Trump
https://magagala.org/
http://trumploveswinning.com/
https://marchfortrump.net/
https://gaysfortrump.org/
Join Our Groups on Facebook:
MarchForTrump
https://www.facebook.com/groups/MarchForTrump2020/
https://www.facebook.com/groups/MarchForTrump/
MagaOneRadio
https://www.facebook.com/groups/MAGAOneRadio/
https://www.facebook.com/groups/MagaOneRadioNet/
https://www.facebook.com/groups/MAGARadio/
https://www.facebook.com/groups/MagaFirstRadio/
https://www.facebook.com/groups/MAGA1Radio/
https://www.facebook.com/groups/MagaFirst/
TheMagaNetwork
https://www.facebook.com/groups/theMagaNetwork/
GaysForTrump
https://www.facebook.com/groups/gaysfortrump/
https://www.facebook.com/groups/TheGayRight/
https://www.facebook.com/groups/LGBTexit/
https://www.facebook.com/groups/gaysfortrumporg/
https://www.facebook.com/groups/DeplorableGays/
https://www.facebook.com/groups/GaysForTrumpParty/
Americans With Trump
https://www.facebook.com/groups/AmericansWithTrump/
North Carolina MAGA Network
https://www.facebook.com/groups/northcarolinamaganetwork/
NC Trump Club
https://www.facebook.com/groups/NCTRUMPCLUB/
Exit Extremism
https://www.facebook.com/groups/EXITEXTREMISM/
Vote For DJ Trump
https://www.facebook.com/groups/VoteForDJTrump/
Trump Loves Winning
https://www.facebook.com/groups/TrumpLovesWinning/
Straights For Trump
https://www.facebook.com/groups/StraightsForTrump/
US1ANews
https://www.facebook.com/groups/US1ANews/
https://www.facebook.com/groups/US1ANewsGroup/
MyNCGOP
https://www.facebook.com/groups/MyNCGOP/
Grab them by the P***Y
https://www.facebook.com/groups/GrabThemByTheP/
Join Our Pages on Facebook:
https://www.facebook.com/TheMAGANetwork/
https://www.facebook.com/MAGAFIRSTNEWS/
https://www.facebook.com/pg/MagaOneRadio-778327912537976/
https://www.facebook.com/North-Carolina-MAGA-Network-307617209916978/
https://www.facebook.com/GaysForTrumpOrg/
https://www.facebook.com/LGBTExit-2340621102644466/
https://www.facebook.com/Take-Back-Pride-American-Pride-Rally-386980035391880/
https://www.facebook.com/PeterBoykinMAGA/
https://www.facebook.com/MarchForTrumpUSA/
https://www.facebook.com/VoteForDJTrump/
https://www.facebook.com/US1ANews1/
https://www.facebook.com/MYNCGOP/
https://www.facebook.com/trumploveswinning/
Contact Email:
Peter.Boykin@TheMagaNetwork.com
PeterBoykin@Gmail.com
GaysForTrump@Gmail.com
MagaFirstNews@Gmail.com
Telephone Number:
1-202-854-1320
---