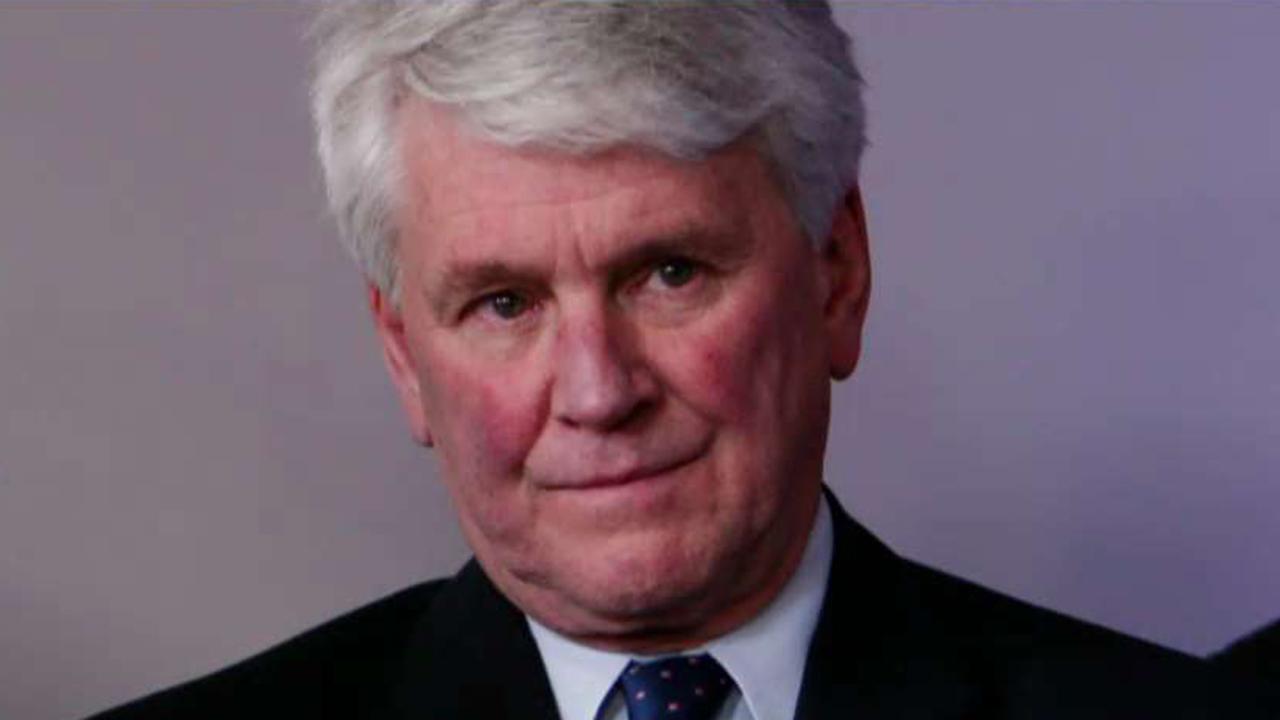 Greg Craig, former White House counsel for former President Barack Obama, pleaded not guilty in federal court on Friday to charges of making false and misleading statements to federal prosecutors related to his work on behalf of Russian-backed former Ukrainian President Viktor Yanukovych.
A status hearing for his case has been set for April 15 before U.S. District Judge Amy Berman Jackson in the District of Columbia.
Craig, in an indictment a day earlier, was accused of making false and misleading statements to investigators including those on Special Counsel Robert Mueller's team. Craig is the first prominent Democrat to be indicted in a case that stemmed from Mueller's investigation into Russian meddling and potential collusion with members of the Trump campaign during the 2016 election.
GREG CRAIG, EX-OBAMA WHITE HOUSE COUNSEL, INDICTED FOR ALLEGED FALSE STATEMENTS
Mueller referred the Craig case to prosecutors in New York last year, after uncovering alleged misconduct while investigating former Trump campaign chairman Paul Manafort's unregistered lobbying work on behalf of Ukraine.
Craig was indicted by a grand jury in the U.S. District Court for the District of Columbia for allegedly falsifying and concealing "material facts" and making false statements to both Mueller and investigators in the Justice Department's National Security Division's Foreign Agents Registration Act (FARA) Unit.
The FARA Unit is responsible for enforcing foreign lobbying laws that require the disclosure of certain overseas activity, including public relations work for foreign entities. At issue were Craig's 2012 lobbying and media contacts on behalf of Yanukovych, while Craig was a partner at the law firm Skadden, Arps, Slate, Meagher & Flom.
Specifically, Craig and the law firm were commissioned by Yanukovych and Ukraine's government to write a report to assess whether the government's prosecution of dissident Yulia Tymoshenko — a criminal case that was criticized widely as an abuse of power — was a "fair trial."
In a videotaped statement uploaded to YouTube on Thursday, Craig asserted that the report was "independent," and denied helping Ukraine spin the information it contained. He also strongly denied the charges against him, saying he was "always honest" about his activities.
Craig, speaking directly to the camera, also slammed the prosecution as "unprecedented and unjustified."
OBAMA WHITE HOUSE COUNSEL FACES POSSIBLE PROSECUTION IN MUELLER-INITIATED PROBE
It was not clear why Mueller — who prosecuted other Trump officials, including Manafort, Michael Flynn, and George Papadopoulos for making false statements — did not handle the Craig case himself, and opted instead to farm it out to prosecutors in New York.
Alex van der Zwaan, another former Skadden lawyer, pleaded guilty last year to lying to investigators about the report.
Craig faces up to 10 years in prison in all — up to five years and a possible $250,000 fine for allegedly willfully falsifying and concealing material facts from the FARA Unit and another five years and $10,000 fine for making false and misleading statements to the FARA Unit.
GREG CRAIG'S RISE AND FALL: FROM JOHN HINCKLEY'S LAWYER TO OBAMA WHITE HOUSE COUNSEL –TO INDICTED POWER PLAYER
Craig's attorneys on Wednesday night told The Associated Press in a statement that the "government's stubborn insistence on prosecuting Mr. Craig is a misguided abuse of prosecutorial discretion."
On Thursday, the attorneys, William Taylor and William Murphy, told reporters: "This indictment accuses Mr. Craig of misleading the FARA Unit of the Department of Justice in order to avoid registration. It is itself unfair and misleading. It ignores uncontroverted evidence to the contrary. Mr. Craig had no interest in misleading the FARA Unit because he had not done anything that required his registration. That is what this trial will be all about."
Fox News' Jake Gibson, Mike Emanuel and The Associated Press contributed to this report.
Source: Fox News Politics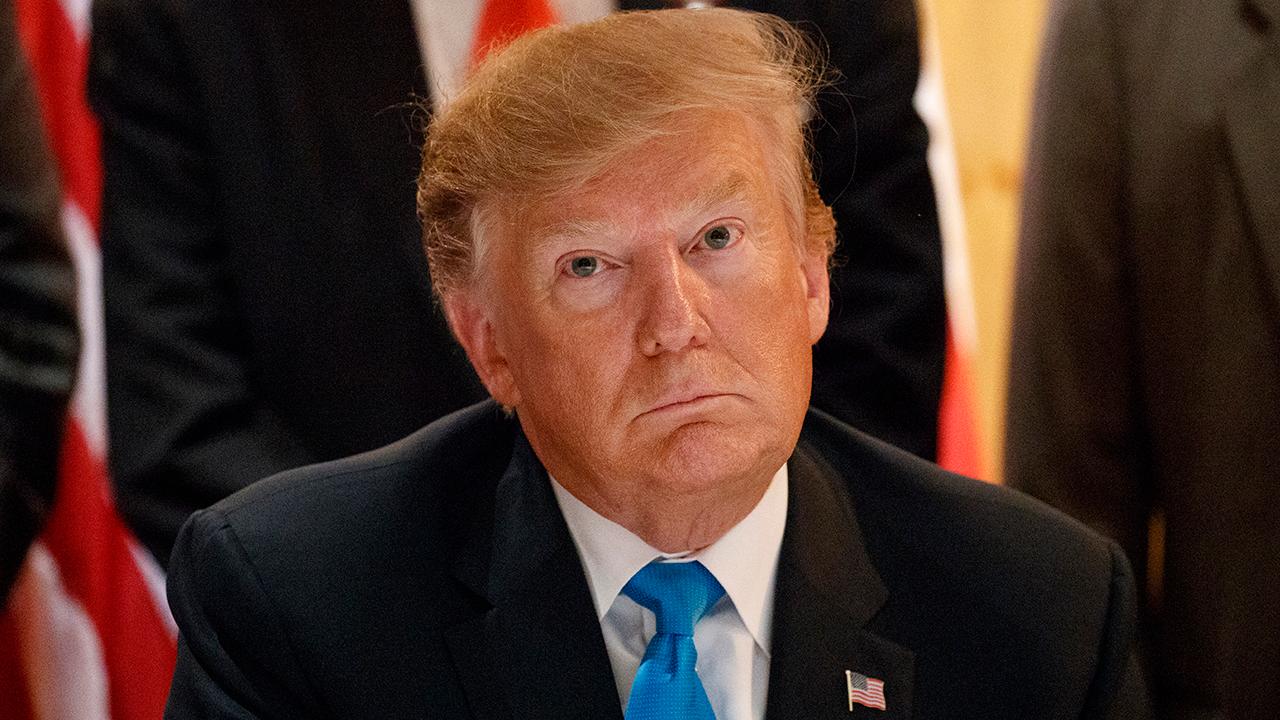 President Trump responded to reports Friday that his administration proposed releasing immigrant detainees in sanctuary cities by not only confirming the plan but saying it remains under "strong" consideration.
Further, the president tweeted that relocating illegal immigrants to these districts should make the "Radical Left" happy.
The comments came after The Washington Post first reported that the White House proposed sending the detainees to sanctuary cities twice in the last six months. The proposal was first floated in November amid reports of a large migrant caravan from Central America making its way to the southern border. The idea was again considered in February, amid the standoff with Congress over a border wall.
PELOSI FUMES OVER WHITE HOUSE PLAN TO RELEASE IMMIGRANT DETAINEES IN SANCTUARY CITIES
The Post said the plan was shot down both times. But on Friday, Trump signaled the proposal isn't dead.
"Due to the fact that Democrats are unwilling to change our very dangerous immigration laws, we are indeed, as reported, giving strong considerations to placing Illegal Immigrants in Sanctuary Cities only," Trump tweeted.
"The Radical Left always seems to have an Open Borders, Open Arms policy—so this should make them very happy!" he continued.
The president doubled down as Democrats fumed over the relocation idea.
"The extent of this Administration's cynicism and cruelty cannot be overstated," House Speaker Nancy Pelosi's spokeswoman Ashley Etienne said in a statement Friday. "Using human beings—including little children—as pawns in their warped game to perpetuate fear and demonize immigrants is despicable, and in some cases, criminal."
She added: "The American people have resoundingly rejected this Administration's toxic anti-immigrant policies, and Democrats will continue to advance immigration policies that keep us safe and honor our values."
Pelosi's district—San Francisco—was among the sanctuary cities the administration considered sending detainees to.
WHITE HOUSE PROPOSED RELEASING IMMIGRANT DETAINEES INTO 'SANCTUARY CITIES' TO TARGET POLITICAL FOES: REPORT
White House officials, though, stressed earlier Friday that the plan never went anywhere. A source familiar with discussions told Fox News that Democrats who advocate leniency toward illegal immigrants should work with the administration to find ways to transport those set for release, including in their states and districts.
The proposal was apparently rejected both times it came up by administration immigration agencies.
A Nov. 16 email from the White House to officials at several agencies reportedly asked whether migrants could be arrested and bused to "small-and mid-sized sanctuary cities" and other Democratic strongholds.
The proposal was intended to alleviate crowded detention centers, the White House told Immigration and Customs Enforcement (ICE).
The same report said "the attempt at political retribution raised alarm within ICE." An ICE official responded, noting that there were budgetary and liability issues, but also said "there are PR risks as well."
The source familiar with the discussions argued, however, that the White House did not view this as political retribution.
"This was just a suggestion that was floated and rejected, which ended any further discussion," the White House told The Post.
In a statement, Deputy ICE Director Matt Albence also pushed back and said he was not pressured by the White House – though indicated such a proposal was put forward.
"As the Acting Deputy I was not pressured by anyone at the White House on this issue. I was asked my opinion and provided it and my advice was heeded. The email exchange is clear and suggesting that it indicates inappropriate pressure is inaccurate," he said.
It is unclear, at this point, whether immigration agencies would now support the proposal.
Trump has repeatedly blasted sanctuary cities, which are areas where local authorities refuse to cooperate with federal immigration agencies. The cities are typically run by Democrats.
The president was also hit this week with questions over the administration's past family separation policy at the border. Trump said they have no plans to revive the policy, amid renewed speculation about whether the practice could return amid a shake-up in staffing at the Department of Homeland Security including the resignation of Secretary Kirstjen Nielsen.
Kevin McAleenan, who was serving as CBP commissioner, is replacing her as acting secretary.
Nielsen's resignation comes amid an influx of migrants at the U.S.-Mexico border. Nielsen was reportedly frustrated with the difficulty of getting other departments to help deal with the growing number of families crossing the border. But administration officials told Fox News that McAleenan best fits Trump's requirement of being the "toughest cop" on the frontier, and that Nielsen had been viewed as resistant to some of the immigration measures pushed by the president and his aides.
By Tuesday, DHS Acting Deputy Secretary Claire Grady also resigned.
And on Wednesday, Nielsen announced that ICE Acting Director Ron Vitiello would be stepping down by the end of the week.
Fox News' Kristin Brown, Matt Leach, and The Associated Press contributed to this report.
Source: Fox News Politics
---