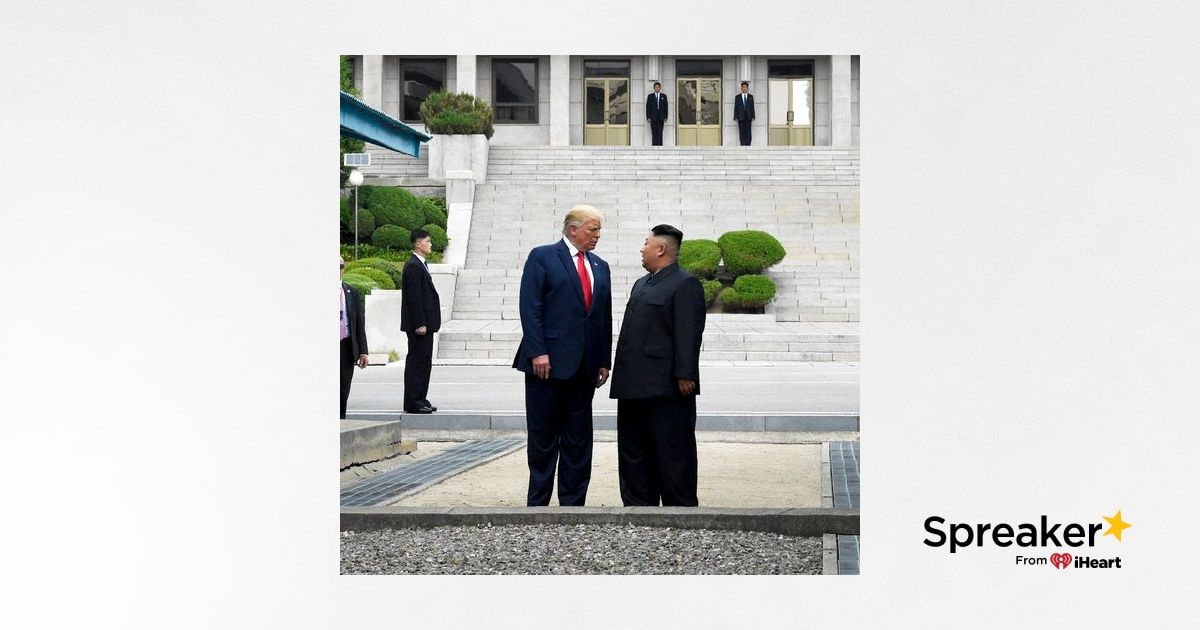 With Peace In North Korea And China Trade Deals, Don't You Think It's Time Trump Got A Nobel Peace Prize?
Fox News Exclusive: Trump tells Tucker Carlson he's optimistic about trade deal with China, slams Big Tech bias
President Trump expressed optimism about a possible trade deal between his administration and Chinese President Xi Jinping,during an interview with Tucker Carlson set to air Monday night on Fox News. Trump had met with Xi during the G20 summit in Osaka and … See More described the meeting as "excellent" before saying the two countries were "back on track." "We had a very good meeting," thepresident said. "He wants to make a deal. I want to make a deal. Very big deal, probably, I guess you'd say the largest deal ever made of any kind, not only trade."
Trump sat down with Carlson during the president's trip, which included stops in Osaka, Japan, for the G20 summit, and a first-of-its kind visit by a U.S. president to North Korea, meeting with dictator Kim Jong Un at the Demilitarized Zone (DMZ), which Carlson witnessed. During the interview, the president also ripped alleged biases from Big Tech, which includes Facebook, Google and Twitter, saying, " They were totally against me. I won … They fought me very hard. I mean, I heard that and they're fighting me hard right now."
TUNE IN: Don't miss Tucker Carlson's exclusive interview with President Trump tonight on "Tucker Carlson Tonight" at 8 p.m. ET
Trump and Kim agree to revive talks on nuke problem in historic visit, but what's next?
President Trump made history this weekend by becoming first sitting U.S. president to set foot in North Korea when he took 20 steps into the Hermit Kingdom. The event in the Demilitarized Zone also included a roughly 50-minute meeting behind closed doors, the first face-to-face sit-down between the two since their failed summit in Hanoi in February. The two leaders have agreed to revive talks on North Korea's nuclear program, with Trump saying "speed is not the object" and "we're looking to get it right."
The president's critics, especially Democrats looking to run against him in 2020, are skeptical and have called the latest meeting between Trump and Kim another elaborate photo-op and accused the president of "coddling" dictators. Other critics have wondered whether Trump will ever reach an actual deal with Kim, noting that nothing of substance was achieved in their previous two meetings. Still, Harry J. Kazianis, director of Korean Studies at the Center for the National Interest,wonders whether Trump's unconventional diplomatic approach to North Korea is worthy of a Nobel Prize. Stay tuned.
Kudlow: No 'amnesty' for Huawei
White House economic adviser Larry Kudlow on Sunday tamped down expectations of a quick resolution of the U.S.-China trade dispute, adding that President Trump's decision to let Chinese telecom giant Huawei buy some additional U.S. products is "not a general amnesty." Trump announced Saturday that U.S. suppliers will be allowed to sell components to Chinese telecom giant Huawei following talks with Chinese President Xi Jinping. In an interview on "Fox News Sunday," Kudlow said Trump's move does not mean the administration no longer regards Huawei as a surveillance agency of the Chinese Communist Party. Still, U.S. stock futures jumped ahead of Monday's open as investors reacted to the progress between the U.S. and China at the G20 Summit.
Fox News Exclusive: Friends of Utah student say suspected killer was 'hunting for women'
In a Fox News exclusive interview, friends of the University of Utah student Mackenzie Lueck said Sunday they believe the suspect arrested in her disappearance and murder was "hunting for women." Lueck, 23, disappeared after police said she met with the suspectidentified as 31-year-old Ayoola Ajayi, who was arrested and charged with aggravated murder Friday. The student met with Ajayi around 3 a.m. on June 17 near a park in Salt Lake City after she had been dropped off by a Lyft driver, according to police. "There's a lot of people that say she deserved this because she put herself in this situation and we don't officially know that," Kennedy Stoner, a sorority sister and friend of Lueck's, told Fox News in an exclusive interview on Sunday. Follow the latest developments on this story on FoxNews.com.
Many 2020 Dems on the chopping block
The Democratic Party's crowded field of 2020 presidential candidates could quickly shrink as more than half of the contenders are in real danger of failing to meet tougher requirements to participate in the fall round of debates. Short on support and money and bound by tough party rules, once soaring politicians may soon be seen as also-rans. They include: Julian Castro, the former Secretary of Housing and Urban Development under President Obama who is trying to capitalize on his strong debate performance last week; Sen. Kirsten Gillibrand of New York, one of her party's most outspoken feminists; and Sen. Cory Booker, who first rose to stardom as the energetic mayor of Newark, N.J. Of the 20 candidates who qualified for the first round of debates in June and July, just six right now are sure to appear in the September-October round, when the Democratic National Committee requires participants to hit 2 percent in multiple polls and 130,000 individual donors. – Associated Press
TODAY'S MUST-READS
Sanders hits back at AOC after Ivanka Trump dig.
Kentucky farmers say federally-protected vultures are terrorizing livestock: report.
UFC president confirms talks to promote Justin Bieber, Tom Cruise match.
MINDING YOUR BUSINESS
At G20 summit in Japan, these were the five biggest moments you missed.
Billionaire Bernie Marcus to donate majority of fortune, support Trump for re-election.
'Avengers: Endgame' narrows gapto break highest-grossing film record following re-release.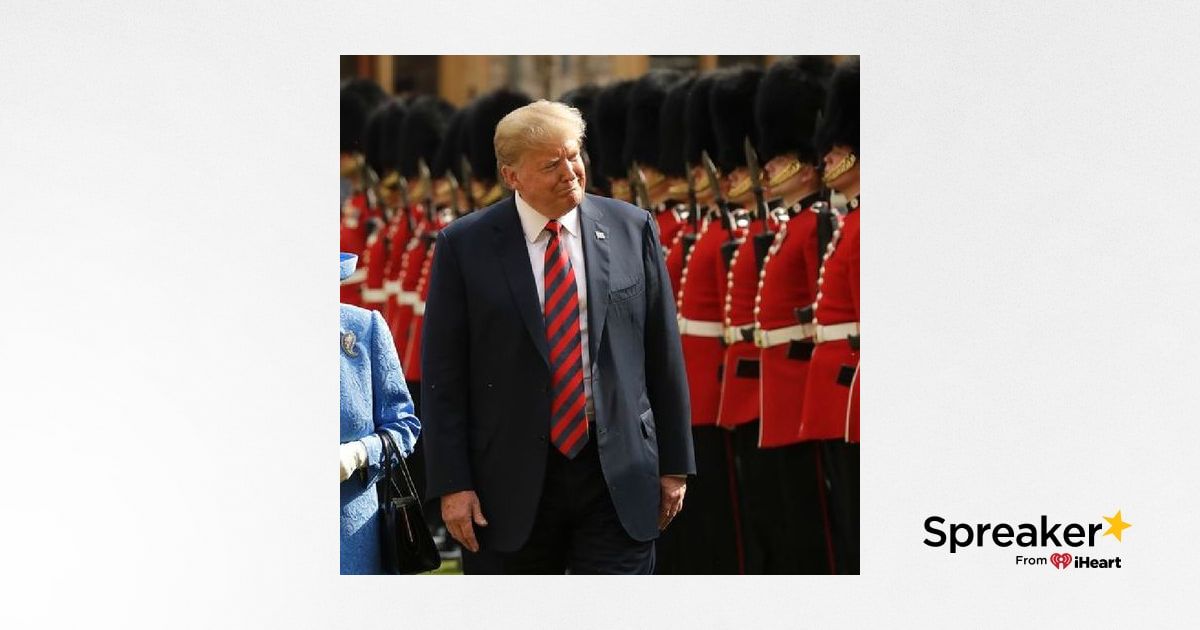 Hail To American Royalty! Trump Visits English Royalty, How Do you Think It Will Go?
President Trump heads to Europe: Pomp, circumstance, turmoil, 'fake news' and remembering D-Day
President Trump is in Europe for a weeklong visit that is both ceremonial and official: It will include a state visit and an audience an lavish dinner with Queen Elizabeth II and the royal family in London, D-Day commemoration ceremonies on both sides of the English Channel and his first presidential … See More visit to Ireland. His visit to the United Kingdom comes days before British Prime Minister Theresa May will step down as head of the Conservative Party on Friday for failing to secure a Brexit deal. Trump has praised her her rival, prime ministerial hopeful Boris Johnson, saying that he thinks he would do "a very good job." Trump is not expected to meet with London Mayor Sadiq Khan, who called him a "global threat." Trump has called Khan a "twin" of New York Mayor Bill de Blasio, only "shorter."
Trump stirred controversy when, in an interview with the Sun, he referred to Meghan Markle, the American-born Duchess of Sussex, as "nasty" for her past criticism of him. (Markle, who just gave birth last month, was not expected to meet with Trump this week.) Trump pushed back Sunday against the report, tweeting: "I never called Meghan Markle "nasty." Made up by the Fake News Media, and they got caught cold!" The Sun posted the audio of the interview on its website.
China and Mexico ready to talk
China and Mexico, the two largest sources of U.S. imports who face the possibility of new tariffs in the coming weeks, are reportedly willingness to negotiate with Washington over escalating trade issues. On Sunday, Beijing reportedly released a governmentpolicy paper on trade issues, accusing the Trumpadministration of scuttling the negotiations, which stalled in May.
While saying Trump's "American First" policy is hurting the global economy, China also said it is willing to negotiate. Mexico, meanwhile, rushed a delegation to the U.S. to discuss immigration issues, following the Trump administration's threat last week to impose tariffs on all Mexican goods entering the U.S. if the Mexican government fails combat the migrant crisis at the border.
Gillibrand town hall gets heated
Things got heated at a Fox News town hall in Iowa Sunday when Sen. Kirsten Gillibrand, D-N.Y. used the platform to blame the network for allowing discussions of infanticide in debates about abortion and women's reproductive rights. When asked by a retired pediatric nurse named Susan about her stance on late-term abortions, Gillibrand pivoted to an attack on Fox News. Gillibrand accused Fox of fueling what she called the infanticide "red herring" and "false narrative" by devoting 6.5 hours of coverage to the debate, including comments from guests on the network. Town hall moderator Chris Wallace cut her off.
"Senator, I just want to say, we've brought you here for an hour," Wallace said. "We've treated you very fairly. I understand that maybe to make your credentials with the Democrats who are not appearing on Fox News you want to attack us. I'm not sure it'sfrankly very polite when we've invited you to be here."
Investigators still seeking motive in Virginia Beach shooting
Virginia Beach police are still looking for a motive behind the workplace shooting that left 12 people dead last Friday. TheVirginia Beach shooter, identified as 40-year-old DeWayne Craddock, had submitted his resignation earlier that morning, officials said Sunday. Craddock, was an engineer with the city's public utilities department for 15 years. In a news conference Sunday morning, Virginia Beach City Manager Dave Hansen described the man's work performance as "satisfactory" with no ongoing issues of discipline. Hansen also reiterated that Craddock was not fired or in the process of being fired leading up to the shooting
Love triangle in Connecticut?
The estranged husband of a missing Connecticut mother is being held on $500,000 bond at the Bridgeport Correctional Center and is expected to be arraigned on Monday at 10 a.m. in Norwalk Superior Court. His girlfriend is also being held on $500,000 bond. Jennifer Dulos, the Connecticut mother of five who has been missing for more than a week. Fotis Dulos was arrested and charged with hindering prosecution and tampering with evidence, New Canaan police said Sunday. His girlfriend, Michelle Troconis, 44, was also arrested and booked on similar charges over the weekend.
TODAY'S MUST-READS
Senior North Korea official thought imprisoned by Kim Jong Un pictured at concert with dictator.
AOC plays 2020 Democratic contender gatekeeper.
Roger Stone post calls for former CIA Director John Brennan to be 'hung for treason': report.
MINDING YOUR BUSINESS
In the US-China trade war, how tech is saving farmers money.
Trade dispute, fuel costs will hit global airline profits, outlook slashed.
'This is Us' star Chrissy Metz reveals what she learned while working at McDonald's,
Follow @PeterBoykin on Social Media
Twitter: Banned
Facebook: https://www.facebook.com/Gays4Trump
Instagram: https://www.instagram.com/peterboykin/
Youtube: https://www.youtube.com/c/PeterBoykin
Reddit: https://www.reddit.com/user/peterboykin
Telegram: https://t.me/PeterBoykin
https://t.me/RealPeterBoykin
Parler: https://parler.com/profile/peterboykin/posts
PolitiChatter: https://politichatter.com/PeterBoykin
Gab: https://gab.com/peterboykin
Discord: https://discordapp.com/invite/pyuPqU9
Periscope: Banned
Support Peter Boykin's Activism by Donating
Patreon: https://www.patreon.com/peterboykin
PayPal: https://www.paypal.me/magafirstnews
Cash App: https://cash.me/app/CJBHWPS
Cash ID: $peterboykin1
Listen to #MagaOneRadio
Join the #MagaNetwork
Read the Latest #MagaFirstNews
https://peterboykin.com/
https://magafirstnews.com/
https://magaone.com/
https://us1anews.com/
Support Donald Trump
https://votefordjtrump.com/
http://trumploveswinning.com/
https://marchfortrump.net/
https://gaysfortrump.org/
Join Our Groups on Facebook:
MarchForTrump
https://www.facebook.com/groups/MarchForTrump2020/
https://www.facebook.com/groups/MarchForTrump/
MagaOneRadio
https://www.facebook.com/groups/MAGAOneRadio/
https://www.facebook.com/groups/MagaOneRadioNet/
https://www.facebook.com/groups/MAGARadio/
https://www.facebook.com/groups/MagaFirstRadio/
https://www.facebook.com/groups/MAGA1Radio/
https://www.facebook.com/groups/MagaFirst/
TheMagaNetwork
https://www.facebook.com/groups/theMagaNetwork/
GaysForTrump
https://www.facebook.com/groups/gaysfortrump/
https://www.facebook.com/groups/TheGayRight/
https://www.facebook.com/groups/LGBTexit/
https://www.facebook.com/groups/gaysfortrumporg/
https://www.facebook.com/groups/DeplorableGays/
https://www.facebook.com/groups/GaysForTrumpParty/
Americans With Trump
https://www.facebook.com/groups/AmericansWithTrump/
North Carolina MAGA Network
https://www.facebook.com/groups/northcarolinamaganetwork/
NC Trump Club
https://www.facebook.com/groups/NCTRUMPCLUB/
Exit Extremism
https://www.facebook.com/groups/EXITEXTREMISM/
Vote For DJ Trump
https://www.facebook.com/groups/VoteForDJTrump/
Trump Loves Winning
https://www.facebook.com/groups/TrumpLovesWinning/
Straights For Trump
https://www.facebook.com/groups/StraightsForTrump/
US1ANews
https://www.facebook.com/groups/US1ANews/
https://www.facebook.com/groups/US1ANewsGroup/
MyNCGOP
https://www.facebook.com/groups/MyNCGOP/
Grab them by the P***Y
https://www.facebook.com/groups/GrabThemByTheP/
Join Our Pages on Facebook:
https://www.facebook.com/TheMAGANetwork/
https://www.facebook.com/MAGAFIRSTNEWS/
https://www.facebook.com/pg/MagaOneRadio-778327912537976/
https://www.facebook.com/North-Carolina-MAGA-Network-307617209916978/
https://www.facebook.com/GaysForTrumpOrg/
https://www.facebook.com/LGBTExit-2340621102644466/
https://www.facebook.com/Take-Back-Pride-American-Pride-Rally-386980035391880/
https://www.facebook.com/PeterBoykinMAGA/
https://www.facebook.com/MarchForTrumpUSA/
https://www.facebook.com/VoteForDJTrump/
https://www.facebook.com/US1ANews1/
https://www.facebook.com/MYNCGOP/
https://www.facebook.com/trumploveswinning/
Contact Email:
Peter.Boykin@TheMagaNetwork.com
PeterBoykin@Gmail.com
GaysForTrump@Gmail.com
MagaFirstNews@Gmail.com
Telephone Number:
1-202-854-1320
Demand Free Speech Reception: Trump Hotel July 3 w/@RogerStone
https://www.eventbrite.com/e/demand-free-speech-reception-trump-hotel-july-3-wroger-stone-tickets-62233759851
MagaGala.com
Everyone I hope to see you in DC in July – Here's your chance to mingle with Roger Stone and other VIPs (TBA) at Trump Hotel July 3 – Demand Free Speech Reception Fundraiser 9:30pm – 11:30pm 2 hours open bar and great food! Please share! #MAGA Tickets through Facebook & Eventbrite MagaGala.com email peter.boykin@themaganetwork.com for questions please share! magagala.com
Demand Free Speech Reception: Trump Hotel July 3 w/@RogerStone
June 15 – MarchForTrump.net Greensboro NC
July 3 – #DemandFreeSpeech Reception @TrumpDC Tickets MagaGala.com
July 6 #DemandFreeSpeech Rally (VIP party after) DemandFreeSpeech.org
Oct 4-6 TRUMPSTOCK Kingsman AZ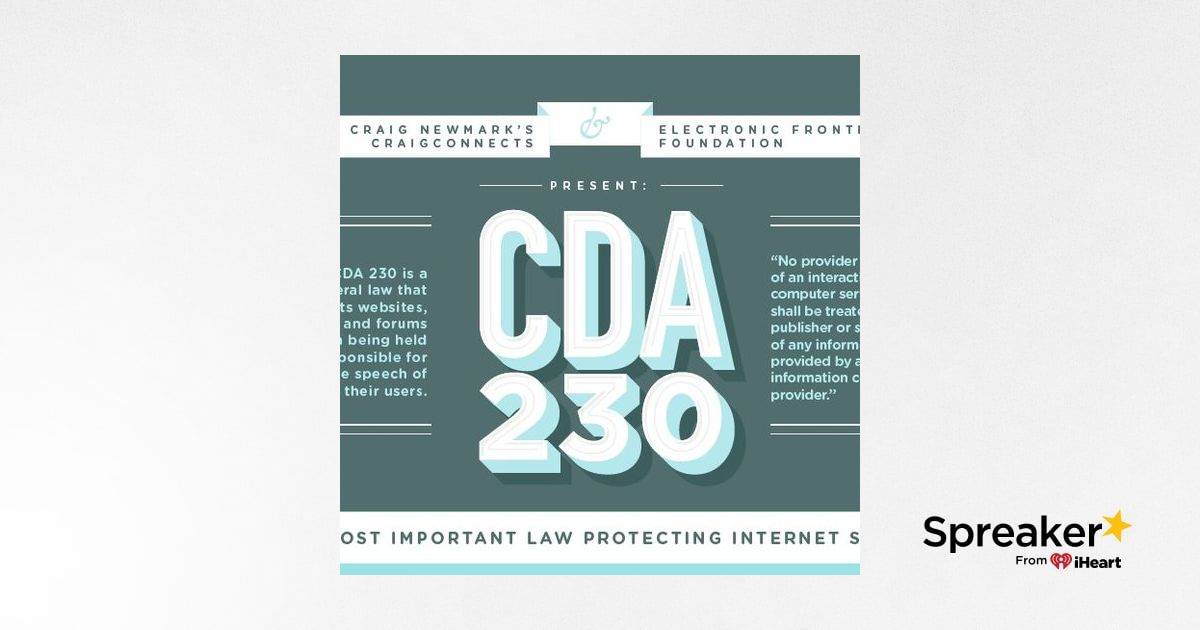 Big Tech VS Free Speech 💪
The end of Section 230 may be the key!
Please Donate to https://fundly.com/stopthebias
Together we can bring attention to the social media censorship and hold these monopolies to the exemption they have hid behind.
It's no longer a question of whether the Giant Social Media Companies – Google, Twitter, Facebook, Instagram, etc. – have become too powerful. They've matured to the point that they can actually affect what people see, read, listen to and even what … See More they think. To make matters worse, they've decided that they will use these powers to change voting patterns and to Censor speech that opposes their political beliefs.
It's time to stop them before all is lost. Harmeet Dhillon (Attorney Suing Google and Republican Party Official) has been on Tucker Carlson's show frequently of late and she warns,
"Trump won't win in 2020 and we will never win another election if we don't stop this!"
One of the most likely ways for Congress to stop them would be to revise Section 230 of the Communications and Decency Act (CDA) that provides a special exemption from liability for content that is posted on their platforms. This exemption was initially extended to them because they claimed that their platforms would be a place for people from all points of view to post their ideas. Given their current Censorship actions, we all know that is no longer the case.
Consequently, the Social Media Platforms should be subjected to the possibility that they be responsible for all content that is posted on their sites since they selectively publish just as the New York Times or Washington Post do. In fairness, then, the Social Media Platforms should bear the same risk of liability for their content as other publishers.
This move would, of course, destroy their business model so they would be likely to change the Censorship tactics they use against Conservatives in order to avoid any changes to Section 230 of the CDA.
Alternatively, the threat of Antitrust Litigation is another avenue that may get their attention. The government should apply the same techniques against these Social Media Giants as they used to bring Microsoft to heel.
Our goal is to see our leaders pursue these remedies before it's too late!
Reprint from:
https://www.fastcompany.com/90273352/maybe-its-time-to-take-away-the-outdated-loophole-that-big-tech-exploits
The 1996 law that made the web is in the crosshairs
Internet companies have long been shielded from legal responsibility for toxic user content by the Section 230 statute. Now that they're huge, rich, and behaving badly, that gift could be taken away.
In the face of that toxic content's intractability and the futility of the tech giants' attempts to deal with it, it's become a mainstream belief in Washington, D.C.–and a growing realization in Silicon Valley–that it's no longer a question of whether to, but how to, regulate companies like Google, Twitter, and Facebook to hold them accountable for the content on their platforms. One of the most likely ways for Congress to do that would be to revise Section 230.
UNDERSTANDING SECTION 230
Section 230 remains a misunderstood part of the law. As Wyden explained it to me, the statute provides both a "shield" and a "sword" to internet companies. The "shield" protects tech companies from liability for harmful content posted on their platforms by users. To wit:
(c) (1) No provider or user of an interactive computer service shall be treated as the publisher or speaker of any information provided by another information content provider.
Specifically, it relieves web platform operators of liability when their users post content that violates state law by defaming another person or group, or painting someone or something in a false light, or publicly disclosing private facts. Section 230 does not protect tech companies from federal criminal liability or from intellectual property claims.
"Because content is posted on their platforms so rapidly there's just no way they can possibly police everything," Senator Wyden told me.
The "sword" refers to the 230's "good samaritan" clause, which gives tech companies legal cover for choices they make when moderating user content. Before § 230, tech companies were hesitant to moderate content for fear of being branded "publishers" and thus made liable for toxic user content on their sites. Per the clause:
(c) (2) (a) No provider or user of an interactive computer service shall be held liable on account of any action voluntarily taken in good faith to restrict access to or availability of material that the provider or user considers to be obscene, lewd, lascivious, filthy, excessively violent, harassing, or otherwise objectionable, whether or not such material is constitutionally protected
"I wanted to make sure that internet companies could moderate their websites without getting clobbered by lawsuits," Wyden said on the House floor back in March. "I think everybody can agree that's a better scenario than the alternative, which means websites hiding their heads in the sand out of fear of being weighed down with liability."
Many lawmakers, including Wyden, feel the tech giants have been slow to detect and remove harmful user content, that they've used the legal cover provided by § 230 to avoid taking active responsibility for user content on their platforms.
And by 2016 the harmful content wasn't just hurting individuals or businesses, but whole societies. Social sites like YouTube became unwitting recruiting platforms for violent terrorist groups. Russian hackers weaponized Facebook to spread disinformation, which caused division and rancor among voters, and eroded confidence in the outcome of the 2016 U.S. presidential election.
As Wyden pointed out on the floor of the Senate in March, the tech giants have even profited from the toxic content.
"Section 230 means they [tech companies] are not required to fact-check or scrub every video, post, or tweet," Wyden said. "But there have been far too many alarming examples of algorithms driving vile, hateful, or conspiratorial content to the top of the sites millions of people click onto every day –companies seeming to aid in the spread of this content as a direct function of their business models."
And the harm may get a lot worse. Future bad actors may use machine learning, natural language, and computer vision technology to create convincing video or audio footage depicting a person doing or saying something provocative that they didn't really do or say. Such "Deepfake" content, skillfully created and deployed with the right subject matter at the right time, could cause serious harm to individuals, or even calamitous damage to whole nations. Imagine a deep-faked president taking to Twitter to declare war on North Korea.
It's a growing belief in Washington in 2018 that tech companies might become more focused on keeping such harmful user content off of their platforms if the legal protections provided in § 230 were taken away.
SHIELDING GIANTS
There's a real question over whether Wyden's "shield" still fits. Section 230 says web companies won't be treated as publishers, but they look a lot more like publishers in 2018 than they did in 1996.
In 1996 websites and services often looked like digital versions of real-world things. Craigslist was essentially a digital version of the classifieds. Prodigy offered an internet on-ramp and some bulletin boards. GeoCities let "homesteaders" build pages that were organized (by content type) in "neighborhoods" or "cities."
Over time the dominant business models changed. Many internet businesses and publishers came to rely on interactive advertising for income, a business model that relied on browser tracking and the collection of users' personal data to target ads.
To increase engagement, internet companies began "personalizing" their sites so that each user would have a different and unique experience, tailor-made to their interests. Websites became highly curated experiences served up by algorithms. And the algorithms were fed by the personal data and browsing histories of users.
Facebook came along in 2004 and soon took user data collection to the next level. The company provided a free social network, but harvested users' personal data to target ads to them on Facebook and elsewhere on the web. And the data was very good. Not only could Facebook capture all kinds of data about a user's tastes, but it could capture the user's friends' tastes too. This was catnip to advertisers because the social data proved to be a powerful indicator of what sorts of ads the user might click on.
Facebook also leveraged its copious user data, including that on the user's clicks, likes, and shares, to inform the complex algorithms that curate the content in users' news feeds. It began showing users the posts, news, and other content that the user–based on their personal tastes–was most likely to respond to. This put more attention-grabbing stuff in front of its users' eyeballs, which pumped up engagement and created more opportunities to show ads.
This sounds a lot like the work of a publisher. "Our goal is to build the perfect personalized newspaper for every person in the world," Facebook CEO Mark Zuckerberg said in 2014.
But Facebook has always been quick to insist that it's not a publisher, just a neutral technology platform. There's a very good reason for that: Publishers are liable for the content
Follow @PeterBoykin on Social Media
Twitter: Suspended
Facebook: https://www.facebook.com/Gays4Trump
Instagram: https://www.instagram.com/peterboykin/
Youtube: https://www.youtube.com/c/PeterBoykin
Reddit: https://www.reddit.com/user/peterboykin
Telegram: https://t.me/PeterBoykin
PolitiChatter: https://politichatter.com/PeterBoykin
Patreon: https://www.patreon.com/peterboykin
PayPal: https://www.paypal.me/magafirstnews
Cash App: https://cash.me/app/CJBHWPS
Cash ID: $peterboykin1
---