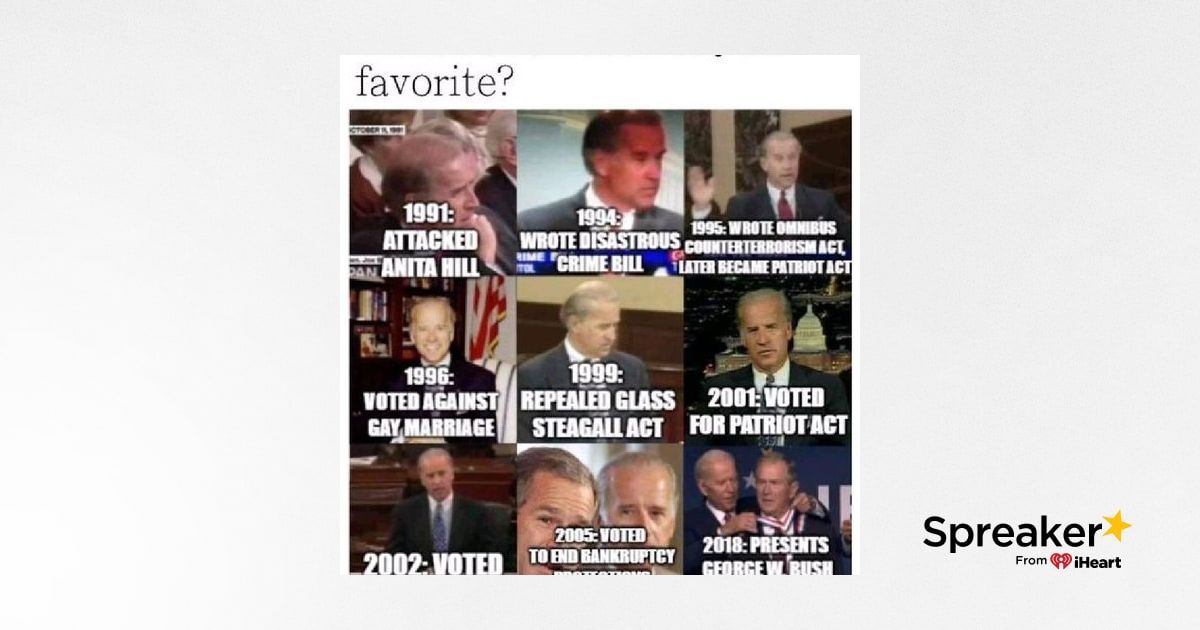 Is Joe Biden a Racist?
Harris puts Biden's race record on trial in Round 2 of Dem primary debate
Democratic presidential primary front-runner Joe Biden ran into a formidable challenge at Thursday night's debate from U.S. Sen. Kamala Harris, who tapped into her prosecutor toolbox to put his race record on trial following the controversy over his comments on segregationist senators. In perhaps the most heated momentof the night, Harris told Biden she doesn't believe he is a "racist" but … See More considers his recent comments about being able to work with segregationist senators early in his career "hurtful."
Biden has said he disagreed with the senators on segregation, but was still able to work with them in the Senate. But that explanation did not deter Harris during Thursday's debate. "You worked with them to oppose busing," Harris said, referring to efforts to limit orders for school desegregation by busing. In an emotional moment, she told her own story of being bussed as a little girl in California. Biden fired back that Harris' comments were a "mischaracterization of my position across the board."
Biden, though, mostly kept his focus on the candidate he really wants to face — President Trump. He repeatedly invoked the name and record of his popular running-mate Barack Obama and brushed back swipes at his age from long-shot candidate Rep. Eric Swalwell,who repeatedly called on him to "pass the torch." It's unclear whether the clash with Harris might damage Biden — considering most prior controversies have not dinged his poll numbers — or simply give Harris some needed momentum.
Meanwhile, Sen. Bernie Sanders avoided any direct clash with Biden. He spent much of the night defending his big-government agenda against questions from moderators and criticism from more centrist leaning – and lower-polling – candidates. Several rivalstook issue with some of Sanders' socialistic policies, like "Medicare-for-all" and free college tuition. South Bend, Ind., Mayor Pete Buttigieg broke with Sanders in saying while he supports free college for children of low and middle income, "I just don't believe it makes sense to ask working-class families to subsidize even the children of billionaires."
Still, the debate also made clear how Democrats have moved to the left on issues relating to immigration. All 10 Democrats raised their hands when asked if their government health care plan would cover illegal immigrants. Pollster Frank Luntz summed it upthis way on "The Ingraham Angle" on Thursday: "This is not your parents' Democratic Party." Click here for former Clinton strategist Mark Penn's list of winners and losers from Thursday night's Democratic debate.
Trump likes what he saw in the Democratic debate from afar
At one time, some pundits were predicting that Democrats could defeat President Trump and the Republican Party on health care. However, thanks to the Democratic Party's stance on health care for illegal immigrants, Trump and Republicans are feeling very confident. While attending the G-20 Summit in Osaka, Japan, the president said Democratic White House contenders' willingness to extend government health care to illegal immigrants in America will get him reelected. Trump tweeted: "All Democrats just raised their hands for giving millions of illegal aliens unlimited healthcare. How about taking care of American Citizens first!?" He then added: "That's the end of that race!"
Friends of missing Utah student spot activity on Instagram account
The search for missing Utah student Mackenzie Lueck has taken a peculiar twist. Friends of Lueck told Fox News that they noticed activity on her Instagram account on Wednesday and turned the information over to authorities. Lueck's personal Instagram account liked a page called "fatherless," around noon, and her friends quickly took screengrabs to document the activity and turn over to police. The @fatherless handle had more than 47,000 followers as of early Friday but was following only 15 accounts — not including that of Lueck.
The 23-year-old woman was last seen meeting an unknown individual around 3 a.m. June 17 at a park in Salt Lake City after being dropped off by a Lyft driver. She hailed the ride after flying in from Los Angeles – where she had attended her grandmother'sfuneral. While the Lyft driver has been cleared, police searched the Salt Lake City home of the man they said is a "person of interest"for about 19 hours the past two days. Police said they are also looking for a mattress and box spring removed from the home last week.
Iraqi general: Accused Navy SEAL did not stab ISIS prisoner
The Iraqi general at the scene of an alleged murder of an Islamic State prisoner in Iraq in 2017 testified in a deposition video played in court Thursday that Navy SEAL Eddie Gallagher never stabbed the teenage detainee. In a recording made earlier this month, Maj. Gen. Abbas al-Jubouri testified he never saw Gallagher stab the detainee in the neck. Gallagher served alongside Abbas' unit in an advise-and-assistcapacity in Mosul. Abbas told the defense lawyer if had he witnessed improper conduct from SEALs, he would have taken action. Last week, a Navy SEAL, Special Operator 1st Class Corey Scott, testified that Abbas' unit tortured, raped and murdered prisoners. Scott said he killed the ISIS prisoner by putting his thumb over the detainee's breathing tube in order to save him from falling into the hands of Abbas' unit.
France highly motivated in Women's World Cup showdown with Team USA
The United States has its ranking and its trophies, and that's all the motivation France needs. The Americans face the French on Friday night at the Women's World Cup, a match that's been described as a final in the quarterfinals. It really has it all: The defending champions against the upstart hosts. The City of Lights. A sellout crowd. "They've got a great trophy cabinet and we still have everything to prove," French captain Amandine Henry said. The only downside? The country is in the midst of a heat wave and temperatures are expected to soar into the 90s, although a 9 p.m. local time start should bring some cooling. France is seeking to become the first nation to simultaneously hold the men's and women's World Cup trophies. (The men won last year in Russia.) The United States already has three FIFA Women's World Cup trophies, most of any nation.
TODAY'S MUST-READS
Acting Homeland Security chief denies leaking info on ICE raids: 'It's just not true.'
Trump tells Putin not to 'meddle in the election,' his tone was criticized.
What is 2020 candidate Marianne Williamson's net worth?
MINDING YOUR BUSINESS
Supreme Court blocks citizenship question on 2020 census for now.
Apple's iPhone designer Jony Iveto exit company.
These US cities have the most seniors age 65 and over working.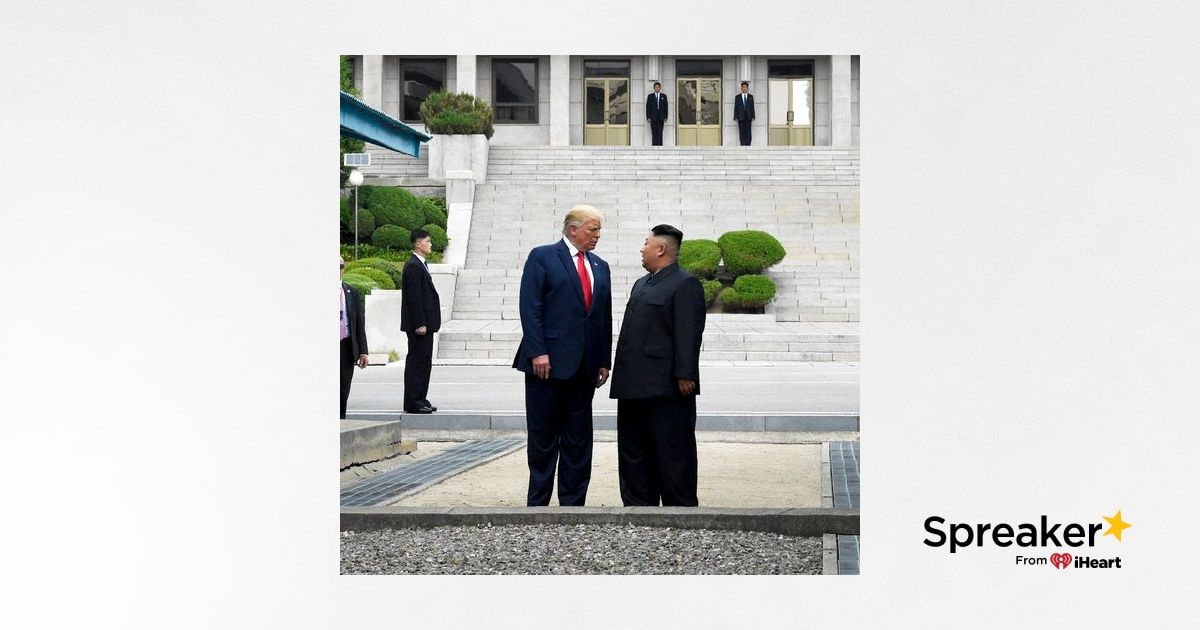 With Peace In North Korea And China Trade Deals, Don't You Think It's Time Trump Got A Nobel Peace Prize?
Fox News Exclusive: Trump tells Tucker Carlson he's optimistic about trade deal with China, slams Big Tech bias
President Trump expressed optimism about a possible trade deal between his administration and Chinese President Xi Jinping,during an interview with Tucker Carlson set to air Monday night on Fox News. Trump had met with Xi during the G20 summit in Osaka and … See More described the meeting as "excellent" before saying the two countries were "back on track." "We had a very good meeting," thepresident said. "He wants to make a deal. I want to make a deal. Very big deal, probably, I guess you'd say the largest deal ever made of any kind, not only trade."
Trump sat down with Carlson during the president's trip, which included stops in Osaka, Japan, for the G20 summit, and a first-of-its kind visit by a U.S. president to North Korea, meeting with dictator Kim Jong Un at the Demilitarized Zone (DMZ), which Carlson witnessed. During the interview, the president also ripped alleged biases from Big Tech, which includes Facebook, Google and Twitter, saying, " They were totally against me. I won … They fought me very hard. I mean, I heard that and they're fighting me hard right now."
TUNE IN: Don't miss Tucker Carlson's exclusive interview with President Trump tonight on "Tucker Carlson Tonight" at 8 p.m. ET
Trump and Kim agree to revive talks on nuke problem in historic visit, but what's next?
President Trump made history this weekend by becoming first sitting U.S. president to set foot in North Korea when he took 20 steps into the Hermit Kingdom. The event in the Demilitarized Zone also included a roughly 50-minute meeting behind closed doors, the first face-to-face sit-down between the two since their failed summit in Hanoi in February. The two leaders have agreed to revive talks on North Korea's nuclear program, with Trump saying "speed is not the object" and "we're looking to get it right."
The president's critics, especially Democrats looking to run against him in 2020, are skeptical and have called the latest meeting between Trump and Kim another elaborate photo-op and accused the president of "coddling" dictators. Other critics have wondered whether Trump will ever reach an actual deal with Kim, noting that nothing of substance was achieved in their previous two meetings. Still, Harry J. Kazianis, director of Korean Studies at the Center for the National Interest,wonders whether Trump's unconventional diplomatic approach to North Korea is worthy of a Nobel Prize. Stay tuned.
Kudlow: No 'amnesty' for Huawei
White House economic adviser Larry Kudlow on Sunday tamped down expectations of a quick resolution of the U.S.-China trade dispute, adding that President Trump's decision to let Chinese telecom giant Huawei buy some additional U.S. products is "not a general amnesty." Trump announced Saturday that U.S. suppliers will be allowed to sell components to Chinese telecom giant Huawei following talks with Chinese President Xi Jinping. In an interview on "Fox News Sunday," Kudlow said Trump's move does not mean the administration no longer regards Huawei as a surveillance agency of the Chinese Communist Party. Still, U.S. stock futures jumped ahead of Monday's open as investors reacted to the progress between the U.S. and China at the G20 Summit.
Fox News Exclusive: Friends of Utah student say suspected killer was 'hunting for women'
In a Fox News exclusive interview, friends of the University of Utah student Mackenzie Lueck said Sunday they believe the suspect arrested in her disappearance and murder was "hunting for women." Lueck, 23, disappeared after police said she met with the suspectidentified as 31-year-old Ayoola Ajayi, who was arrested and charged with aggravated murder Friday. The student met with Ajayi around 3 a.m. on June 17 near a park in Salt Lake City after she had been dropped off by a Lyft driver, according to police. "There's a lot of people that say she deserved this because she put herself in this situation and we don't officially know that," Kennedy Stoner, a sorority sister and friend of Lueck's, told Fox News in an exclusive interview on Sunday. Follow the latest developments on this story on FoxNews.com.
Many 2020 Dems on the chopping block
The Democratic Party's crowded field of 2020 presidential candidates could quickly shrink as more than half of the contenders are in real danger of failing to meet tougher requirements to participate in the fall round of debates. Short on support and money and bound by tough party rules, once soaring politicians may soon be seen as also-rans. They include: Julian Castro, the former Secretary of Housing and Urban Development under President Obama who is trying to capitalize on his strong debate performance last week; Sen. Kirsten Gillibrand of New York, one of her party's most outspoken feminists; and Sen. Cory Booker, who first rose to stardom as the energetic mayor of Newark, N.J. Of the 20 candidates who qualified for the first round of debates in June and July, just six right now are sure to appear in the September-October round, when the Democratic National Committee requires participants to hit 2 percent in multiple polls and 130,000 individual donors. – Associated Press
TODAY'S MUST-READS
Sanders hits back at AOC after Ivanka Trump dig.
Kentucky farmers say federally-protected vultures are terrorizing livestock: report.
UFC president confirms talks to promote Justin Bieber, Tom Cruise match.
MINDING YOUR BUSINESS
At G20 summit in Japan, these were the five biggest moments you missed.
Billionaire Bernie Marcus to donate majority of fortune, support Trump for re-election.
'Avengers: Endgame' narrows gapto break highest-grossing film record following re-release.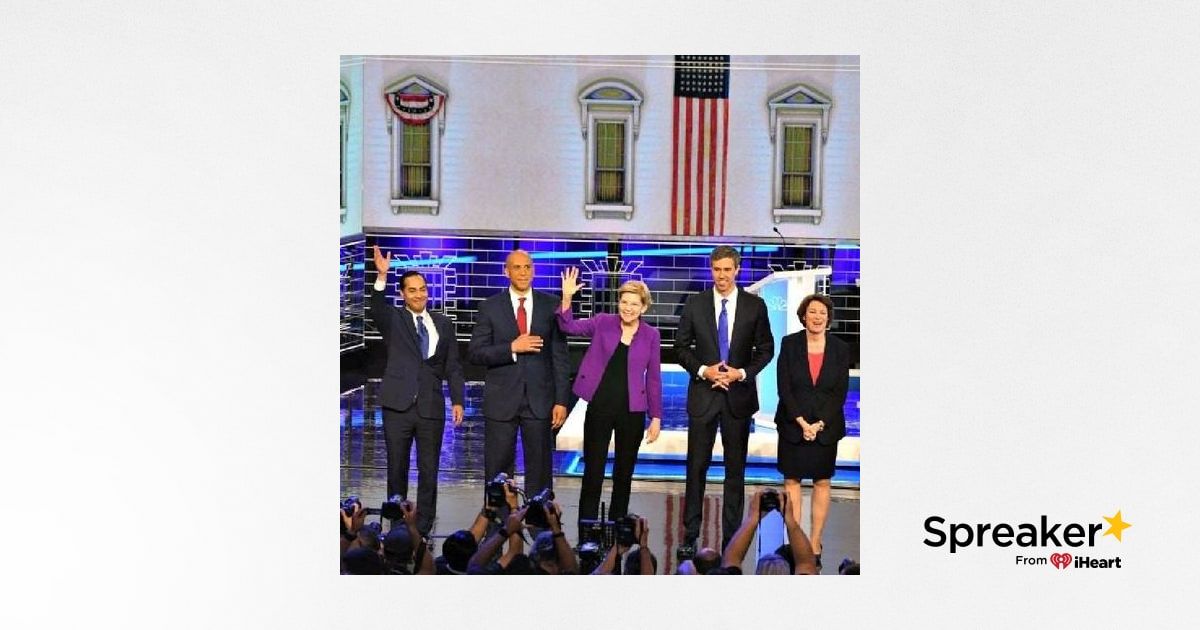 2020 Dems take shots at Trump And They Are All Blank! Ready For A Reload?
2020 Dems take shots at Trump, clash over policy proposals during Round 1
The first primary debate of the 2020 presidential election season saw cracks of daylight emerge in a Democratic field that has largely played to the progressive base,with the candidates clashing sharply over controversial policies like "Medicare-for-all" and calls to decriminalize illegal border crossings — while taking ample shots at … See More President Trump in the process. Staking out the left flank of the party Wednesday night in Miami were Sen. Elizabeth Warren, D-Mass. — the highest-polling candidate in the first debate batch — and long-shot Bill de Blasio, the New York City mayor. They were the only candidates to raise their hands when asked who's willing to give up their private health insurance for a government option. Warren went on to staunchly defend 2020 rival Sen. Bernie Sanders' "Medicare-for-all" plan.
Beto O'Rourke, the one-time media darling in the crowded Democratic field who has watched his poll numbers wilt in recent months, looked to regain much of his lost momentum on Wednesday night. While he was among a handful of candidates who gave some responses in Spanish, he repeatedly found himself on the receiving end of swipes from rivals, especially former Housing Secretary Julian Castro.
Among the candidates looking for breakout moments, Castro may have come the closest with his controversial call for the decriminalization of illegal border crossings, challenging his fellow presidential hopefuls to agree to repeal the section of the Immigration and Nationality Act that applies. He called out O'Rourke by name for not supporting his proposal, saying, "I think you should do your homework on this issue. If you did your homework on this issue you would know that we should repeal this section." Discussing the heartbreaking photo that emerged this week of a migrant father and toddler daughter who drowned trying to cross the Rio Grande, Castro said it "should piss us all off."
President Trump, who was on his way to Osaka, Japan, for the G-20 Summit, watched at least the first half-hour of Wednesday's debate, tweeting a one-word verdict of the event: "BORING!" He later swiped at NBC News and MSNBC for technical difficulties that marred part of the telecast.
Despite their differences on major issues, the candidates – especially Warren — rallied to downplay economic successes and growth under the Trump administration. "It's doing great for a thinner and thinner slice at the top," Warren said of the economy.The Trump campaign and Republican National Committee rapid response team, though, sent email blasts and tweets "fact-checking" and defending the president's economic record and the creation of "6 million jobs" since Election Day 2016.
Biden, Sanders to share the stage, more fireworks expected in Round 2
The second round of the first Democratic primary debate will take place in Miami on Thursday and will feature the current frontrunner, former Vice President Joe Biden, and U.S. Sen. Bernie Sanders, I-Vt., on the same stage. The debate will also include these eight candidates: U.S. Sen. Michael Bennet of Colorado; South Bend, Ind., Mayor Pete Buttigieg;U.S. Sens. Kirsten Gillibrand of New York and Kamala Harris of California; Colo. Gov. John Hickenlooper; U.S. Rep. Eric Swalwell of California; author Marianne Williamson; and businessman Andrew Yang
Ahead of G-20 Summit, Trump vows more tariffs on China if no deal is reached
Before leaving for the G-20 Summit, President Trump, in an exclusive interview with Fox Business' Maria Bartiromo on Wednesday, vowed to impose additional tariffs on China if a trade deal is not reached. "When tariffs go on in China, we are taking in billions and billions of dollars," Trump said. "We never took in 10 cents — now you have another $325 billion that I haven't taxed yet. It's ripe for taxing — for putting tariffs on." Trump is expected to meet with Chinese President Xi Jinping on Saturday to discuss trade between the world's two largest economies. The result could have broad implications for the markets and the global economy.
Although it's "possible" to reach a good deal, Trump said his "plan B" may include a 10 percent tariff on the remaining "$600 billion" worth of Chinese goods. Besides Xi, Trump's agenda in Osaka includes sit-downs with Russian President Vladimir Putin, Turkey's Recep Teyyip Erdogan, Saudi Crown Prince Mohammed bin Salman, Germany's Angela Merkel and Japanese Prime Minister Shinzo Abe.
Woman recalls falling ill in Dominican Republic, says doctor flagged possible poisoning
A Canadian woman who stayed at a Bahia Principe resort in the Dominican Republic in 2016alleges that she fell critically ill after being exposed to a strong chemical odor in her room, and that she has battled multiple health problems ever since. Tina Hammell told CNN that the smell in her room at the Grand Bahia Principe Punta Cana resort woke her and her husband from a nap. Hammell is one of several people who have come forward to tell reporters about having fallen ill — sometimes requiring hospitalization — while at a resort in the Dominican Republic. After she and her husband returnedhome to Ontario, doctors told her that she may have been poisoned by something in the Dominican Republic.
Possible new clue is search for missing Utah college student
Salt Lake City police reportedly served a search warrant Wednesday at a home connected to the disappearance of a missing Utah college student, reports said. Mackenzie Lueck, 23, was last seen June 17 near a Salt Lake City park after she was dropped off by a Lyft driver. The University of Utah student was returning from her grandmother's funeral in California. Assistant Chief Tim Doubt said there is a "nexus" between the home and Lueck's disappearance, but he did not say if anyone has been arrested, the Salt Lake Tribune reported. The Lyft driver, who was cleared as a suspect, told police he dropped off Lueck around 3 a.m. at Hatch Park, where another car was waiting for her.
TODAY'S MUST-READS
Sen. Lindsey Graham: Nancy Pelosi is 'biggest loser' now that Mueller will testify.
Remembering Beth Chapman, wife of Duane 'Dog the Bounty Hunter' Chapman.
Lawmakers seek to rescind Medals of Honor from soldiers at Wounded Knee massacre.
MINDING YOUR BUSINESS
Wayfair walkout: How furniture retailer can avoid 'slippery slope'of political pressure.
How's the economy? Everyday Americans disagree with experts.
These are the richest people in each state.
---