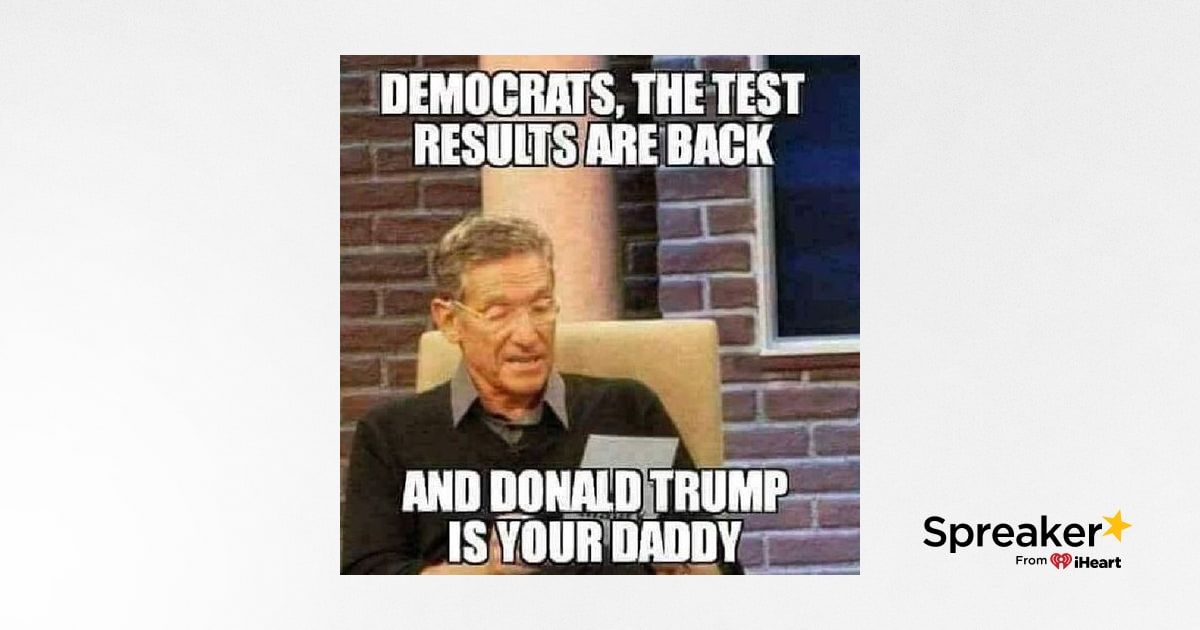 Trump Said Dems do not get "do-overs" in the Russia investigation. Sadly They Are Full Steam.. Are You Tired Of The Left Wasting Our money?
Watergate figure in the spotlight as Dems begin hearings on Mueller report
John Dean, the former White House counsel to Richard Nixon and a key figure in the Watergate scandal, is expected to be frontand center on Capitol Hill on Monday, as House Democrats are set to begin a series of hearings this coming week seeking to keep the spotlight on … See More Special Counsel Robert Mueller's report. Although the week could end with Attorney General William Barr and formerWhite House counsel Donald McGahn in contempt of Congress, no formal impeachment inquiry is on the table, and the way forward remains unclear. Prominent Democrats have continued to support the investigative "path" — in the words of Speaker Nancy Pelosi — that some of them publicly hope will lead to impeachment. Trump slammed the hearings on Sunday, calling Dean, who is also a CNN contributor, a "sleazebag attorney" and that Dems do not get "do-overs" in the Russia investigation.
Mexico still in Trump tariff crosshairs
Even as he again hailed his administration's last-minute deal on Friday with Mexico as a "successful agreement" to address illegal immigration at the southern border, President Trump on Sunday bluntly suggested he might again seek to impose punishing tariffs on Mexico if its cooperation falls short in the future. The president and other key administration officials also sharply disputed a New York Times report claiming the deal "largely" had been negotiated months ago, and hinted that not all major details of the new arrangement have yet been made public.
California to give illegal immigrants full health benefits
In a stance to distance itself from President Trump's administration, California is set to become the first state in the country to pay for tens of thousands of illegal immigrants to have full health benefits. Under an agreement between Gov. Gavin Newsom and Democrats in the state legislature as part of a broader $213 billion budget, low-income adultsbetween the ages of 19 and 25 living in California illegally would be eligible for California's Medicaid program, known as Medi-Cal. The plan would take effect in January 2020, the Sacramento Bee reported.
'Big Papi' shot in the Dominican Republic
Former Boston Red Sox slugger David Ortiz was ambushed by a man who got off a motorcycle and shot him in the back at nearly point-blank range in a nightclub in his native Dominican Republic on Sunday. A local reporter who said he'd spoken with the doctor who treated Ortiz told ESPN that a bullet had hit Ortiz's lower back and came out his stomach. Police said Ortiz was transferred to a hospital where he underwent surgery. He's reportedly now in stable condition. A witness at the scene said a suspect who was at the scene is in custody. Other circumstances surrounding the shooting were unclear.
ICYMI: A fourth U.S. tourist death at Dominican Republic resort
A fourth U.S. tourist died after he fell critically and suddenly ill at an all-inclusive resort in the Dominican Republic this past April, about a month before three others died in their rooms, Fox News has learned. Robert Bell Wallace, 67, of California, became ill almost immediately after he had a scotch from the room minibar at the Hard Rock Hotel & Casino resort in Punta Cana, his niece, Chloe Arnold, told Fox News on Sunday. He was in the Dominican Republic to attend his stepson's wedding.
TODAY'S MUST-READS
GOP opponent says AOC 'literally ran' away when challenged to debate.
Joe Biden's bracelet tweet to honor Obama on 'Best Friends' Day goes viral.
Justin Bieber challenges Tom Cruise to a fight.
MINDING YOUR BUSINESS
CBS-Viacom talks near critical stage with board meeting this Friday.
United Technologies, Raytheon to combine in all-stock 'merger of equals.'
California sees surge in ammo sales ahead of new gun regulations.
Follow @PeterBoykin on Social Media
Twitter: Banned
Facebook: https://www.facebook.com/Gays4Trump
Instagram: https://www.instagram.com/peterboykin/
Youtube: https://www.youtube.com/c/PeterBoykin
Reddit: https://www.reddit.com/user/peterboykin
Telegram: https://t.me/PeterBoykin
https://t.me/RealPeterBoykin
Parler: https://parler.com/profile/peterboykin/posts
PolitiChatter: https://politichatter.com/PeterBoykin
Gab: https://gab.com/peterboykin
Discord: https://discordapp.com/invite/pyuPqU9
Periscope: Banned
Support Peter Boykin's Activism by Donating
Patreon: https://www.patreon.com/peterboykin
PayPal: https://www.paypal.me/magafirstnews
Cash App: https://cash.me/app/CJBHWPS
Cash ID: $peterboykin1
Listen to #MagaOneRadio
Join the #MagaNetwork
Read the Latest #MagaFirstNews
https://peterboykin.com/
https://magafirstnews.com/
https://magaone.com/
https://us1anews.com/
Support Donald Trump
https://votefordjtrump.com/
http://trumploveswinning.com/
https://marchfortrump.net/
https://gaysfortrump.org/
Join Our Groups on Facebook:
MarchForTrump
https://www.facebook.com/groups/MarchForTrump2020/
https://www.facebook.com/groups/MarchForTrump/
MagaOneRadio
https://www.facebook.com/groups/MAGAOneRadio/
https://www.facebook.com/groups/MagaOneRadioNet/
https://www.facebook.com/groups/MAGARadio/
https://www.facebook.com/groups/MagaFirstRadio/
https://www.facebook.com/groups/MAGA1Radio/
https://www.facebook.com/groups/MagaFirst/
TheMagaNetwork
https://www.facebook.com/groups/theMagaNetwork/
GaysForTrump
https://www.facebook.com/groups/gaysfortrump/
https://www.facebook.com/groups/TheGayRight/
https://www.facebook.com/groups/LGBTexit/
https://www.facebook.com/groups/gaysfortrumporg/
https://www.facebook.com/groups/DeplorableGays/
https://www.facebook.com/groups/GaysForTrumpParty/
Americans With Trump
https://www.facebook.com/groups/AmericansWithTrump/
North Carolina MAGA Network
https://www.facebook.com/groups/northcarolinamaganetwork/
NC Trump Club
https://www.facebook.com/groups/NCTRUMPCLUB/
Exit Extremism
https://www.facebook.com/groups/EXITEXTREMISM/
Vote For DJ Trump
https://www.facebook.com/groups/VoteForDJTrump/
Trump Loves Winning
https://www.facebook.com/groups/TrumpLovesWinning/
Straights For Trump
https://www.facebook.com/groups/StraightsForTrump/
US1ANews
https://www.facebook.com/groups/US1ANews/
https://www.facebook.com/groups/US1ANewsGroup/
MyNCGOP
https://www.facebook.com/groups/MyNCGOP/
Grab them by the P***Y
https://www.facebook.com/groups/GrabThemByTheP/
Join Our Pages on Facebook:
https://www.facebook.com/TheMAGANetwork/
https://www.facebook.com/MAGAFIRSTNEWS/
https://www.facebook.com/pg/MagaOneRadio-778327912537976/
https://www.facebook.com/North-Carolina-MAGA-Network-307617209916978/
https://www.facebook.com/GaysForTrumpOrg/
https://www.facebook.com/LGBTExit-2340621102644466/
https://www.facebook.com/Take-Back-Pride-American-Pride-Rally-386980035391880/
https://www.facebook.com/PeterBoykinMAGA/
https://www.facebook.com/MarchForTrumpUSA/
https://www.facebook.com/VoteForDJTrump/
https://www.facebook.com/US1ANews1/
https://www.facebook.com/MYNCGOP/
https://www.facebook.com/trumploveswinning/
Contact Email:
Peter.Boykin@TheMagaNetwork.com
PeterBoykin@Gmail.com
GaysForTrump@Gmail.com
MagaFirstNews@Gmail.com
Telephone Number:
1-202-854-1320
Everyone I hope to see you in DC in July –
June 15 – MarchForTrump.net Greensboro NC
July 6 #DemandFreeSpeech Rally (VIP party after) DemandFreeSpeech.org
Oct 4-6 TRUMPSTOCK Kingman AZ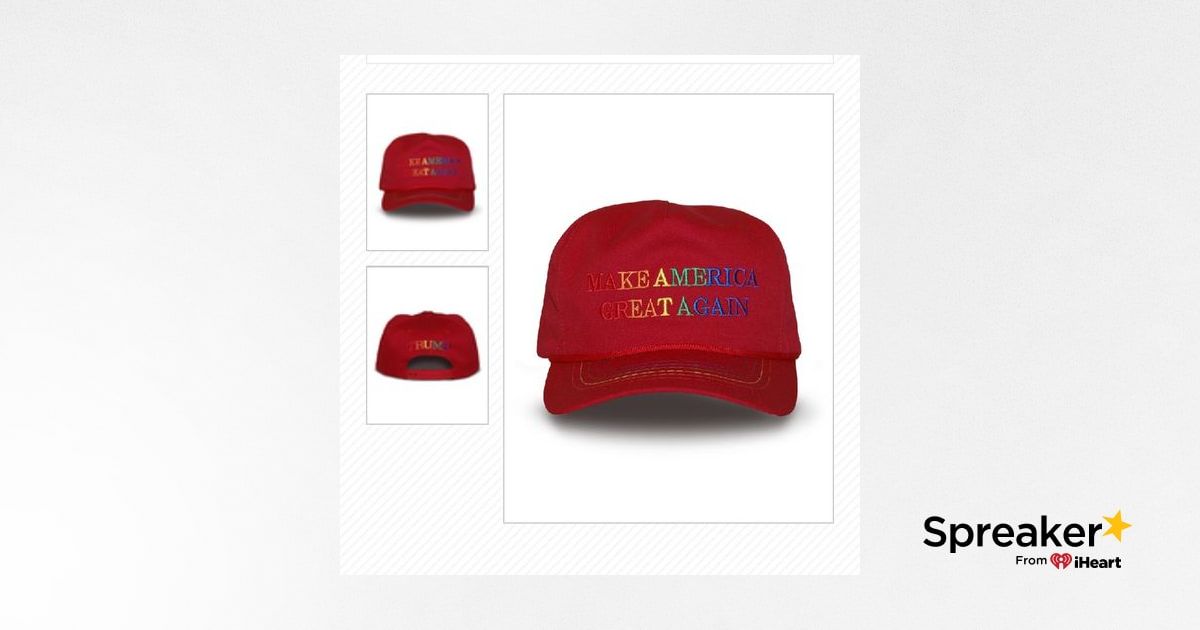 Peter Boykin Speaks At Greensboro NC City Council About Trumps Acknowledgement Of #LGBTPRIDE Month #MarchForTrump #AmericanPride #GayPride
I'm at City Council in Greensboro NC to give my monthly speech to trigger the left .. here is my speech.
"As we celebrate LGBT Pride Month and recognize the outstanding contributions LGBT people have made to our great Nation, let us also stand in solidarity with the many LGBT people who live in dozens of countries worldwide that punish, imprison, or … See More even execute individuals…..on the basis of their sexual orientation. My Administration has launched a global campaign to decriminalize homosexuality and invite all nations to join us in this effort!"
These words came straight out of the mouth of Donald Trump, a man the leftist gay community would have you believe is a homophobe. This is the same person who at the 2016 Republican National Convention, Trump promised "to do everything in my power to protect our LGBTQ citizens. … Believe me." The same man who is EVERYONES President that also not only worked to comfort and support those with HIV from as far back as the 1980's and who has recently in May tweeted these words "Great news today: My Administration just secured a historic donation of HIV prevention drugs to help expand access to PrEP for the uninsured and those at risk. Will help us achieve our goal of ending the HIV epidemic in America!"
This being June, and Pride Month I want EVERYONE to know in this city that many people in the Republican party just as much as Trump does, shows, and acts on it that we all support the WHOLE community, which includes it's #LGBTQ !
Last Friday, Donald Trump became the first Republican president in American history to acknowledge LGBT Pride Month. This came two and a half years after he entered office as the first president of either party in American history to fully support marriage equality. These are facts – not fake news – and they represent a fundamental shift in the acceptance of gays and lesbians in the Republican Party.
Democrats didn't want Trump to acknowledge LGBT Pride Month at all. They'd rather not have gay and lesbian voters know that this White House is spearheading an initiative to decriminalize homosexuality worldwide, led by U.S. Ambassador to Germany my friend Ric Grenell, the highest-ranking openly gay man currently serving in the Trump administration.
This same left didn't want you to know is that there are wide swaths of gay and lesbian Americans who want the same things as their straight counterparts: border security, limited government, a strong military, and the tools to create wealth.
These gays and lesbians support an administration that stands strong against terror because we saw what happened at Pulse Orlando when a terrorist killed 49 of us in cold blood in the name of ISIS. These gays and lesbians support border security because we know that unchecked illegal immigration depresses wages, brings drugs and violence across the border, and we in Greensboro are susceptible to all of these things, too.
I make this plea to ALL, Being a REPUBLICAN DOES NOT MAKE YOU A CERTAIN RELIGION, and BEING of the GAY COMMUNITY DOES NOT MAKE YOU A CERTAIN POLITICAL PARTY
I again invite people to attend the MARCH FOR TRUMP JUNE 15 Downtown at Noon at Governmental Plaza for an AMERICAN PRIDE RALLY of Free Speech, We do ask those who attend that we keep this event positive, and about unity. All will be invited & we will not discriminate groups/individuals. This Event is Inclusive for EVERYONE no matter your race, gender, religion, sexuality, or political party. But this event will not be Anti-TRUMP
I URGE EVERYONE – ESPECIALLY my fellow Republicans to come together this month in PEACE and UNITY. STOP THE HATE and Lets Work Together to Make America and Greensboro a Great Place for EVERYONE.
Full Disclosure some words from this speech come directly from a Great Gay Black American called Rob Smith.
Follow @PeterBoykin on Social Media
Twitter: Banned
Facebook: https://www.facebook.com/Gays4Trump
Instagram: https://www.instagram.com/peterboykin/
Youtube: https://www.youtube.com/c/PeterBoykin
Reddit: https://www.reddit.com/user/peterboykin
Telegram: https://t.me/PeterBoykin
https://t.me/RealPeterBoykin
Parler: https://parler.com/profile/peterboykin/posts
PolitiChatter: https://politichatter.com/PeterBoykin
Gab: https://gab.com/peterboykin
Discord: https://discordapp.com/invite/pyuPqU9
Periscope: Banned
Support Peter Boykin's Activism by Donating
Patreon: https://www.patreon.com/peterboykin
PayPal: https://www.paypal.me/magafirstnews
Cash App: https://cash.me/app/CJBHWPS
Cash ID: $peterboykin1
Listen to #MagaOneRadio
Join the #MagaNetwork
Read the Latest #MagaFirstNews
https://peterboykin.com/
https://magafirstnews.com/
https://magaone.com/
https://us1anews.com/
Support Donald Trump
https://votefordjtrump.com/
http://trumploveswinning.com/
https://marchfortrump.net/
https://gaysfortrump.org/
Join Our Groups on Facebook:
MarchForTrump
https://www.facebook.com/groups/MarchForTrump2020/
https://www.facebook.com/groups/MarchForTrump/
MagaOneRadio
https://www.facebook.com/groups/MAGAOneRadio/
https://www.facebook.com/groups/MagaOneRadioNet/
https://www.facebook.com/groups/MAGARadio/
https://www.facebook.com/groups/MagaFirstRadio/
https://www.facebook.com/groups/MAGA1Radio/
https://www.facebook.com/groups/MagaFirst/
TheMagaNetwork
https://www.facebook.com/groups/theMagaNetwork/
GaysForTrump
https://www.facebook.com/groups/gaysfortrump/
https://www.facebook.com/groups/TheGayRight/
https://www.facebook.com/groups/LGBTexit/
https://www.facebook.com/groups/gaysfortrumporg/
https://www.facebook.com/groups/DeplorableGays/
https://www.facebook.com/groups/GaysForTrumpParty/
Americans With Trump
https://www.facebook.com/groups/AmericansWithTrump/
North Carolina MAGA Network
https://www.facebook.com/groups/northcarolinamaganetwork/
NC Trump Club
https://www.facebook.com/groups/NCTRUMPCLUB/
Exit Extremism
https://www.facebook.com/groups/EXITEXTREMISM/
Vote For DJ Trump
https://www.facebook.com/groups/VoteForDJTrump/
Trump Loves Winning
https://www.facebook.com/groups/TrumpLovesWinning/
Straights For Trump
https://www.facebook.com/groups/StraightsForTrump/
US1ANews
https://www.facebook.com/groups/US1ANews/
https://www.facebook.com/groups/US1ANewsGroup/
MyNCGOP
https://www.facebook.com/groups/MyNCGOP/
Grab them by the P***Y
https://www.facebook.com/groups/GrabThemByTheP/
Join Our Pages on Facebook:
https://www.facebook.com/TheMAGANetwork/
https://www.facebook.com/MAGAFIRSTNEWS/
https://www.facebook.com/pg/MagaOneRadio-778327912537976/
https://www.facebook.com/North-Carolina-MAGA-Network-307617209916978/
https://www.facebook.com/GaysForTrumpOrg/
https://www.facebook.com/LGBTExit-2340621102644466/
https://www.facebook.com/Take-Back-Pride-American-Pride-Rally-386980035391880/
https://www.facebook.com/PeterBoykinMAGA/
https://www.facebook.com/MarchForTrumpUSA/
https://www.facebook.com/VoteForDJTrump/
https://www.facebook.com/US1ANews1/
https://www.facebook.com/MYNCGOP/
https://www.facebook.com/trumploveswinning/
Contact Email:
Peter.Boykin@TheMagaNetwork.com
PeterBoykin@Gmail.com
GaysForTrump@Gmail.com
MagaFirstNews@Gmail.com
Telephone Number:
1-202-854-1320
Demand Free Speech Reception: Trump Hotel July 3 w/@RogerStone
https://www.eventbrite.com/e/demand-free-speech-reception-trump-hotel-july-3-wroger-stone-tickets-62233759851
MagaGala.com
Everyone I hope to see you in DC in July – Here's your chance to mingle with Roger Stone and other VIPs (TBA) at Trump Hotel July 3 – Demand Free Speech Reception Fundraiser 9:30pm – 11:30pm 2 hours open bar and great food! Please share! #MAGA Tickets through Facebook & Eventbrite MagaGala.com email peter.boykin@themaganetwork.com for questions please share! magagala.com
Demand Free Speech Reception: Trump Hotel July 3 w/@RogerStone
June 15 – MarchForTrump.net Greensboro NC
July 3 – #DemandFreeSpeech Reception @TrumpDC Tickets MagaGala.com
July 6 #DemandFreeSpeech Rally (VIP party after) DemandFreeSpeech.org
Oct 4-6 TRUMPSTOCK Kingsman AZ
---