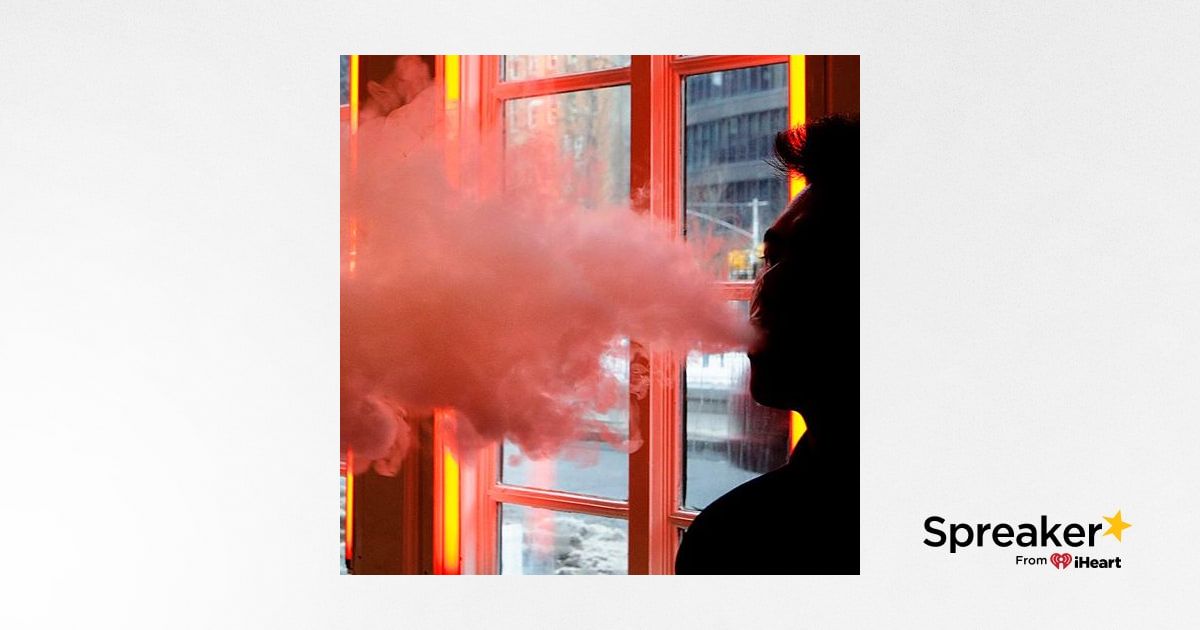 Supreme Court allows Trump asylum restrictions to take effect, ending 9th Circuit injunctions
In a major win for the Trump administration, the Supreme Court issued an order late Wednesday ending all injunctions that had blocked a White House ban on asylum for anyone trying to enter the U.S. via a third country, such as Mexico, without seeking protection there.
The Supreme Court's order was not a final ruling on the policy's merits but does allow the … See More policy to take effect nationwide, including in the 9th Circuit, while the case makes its way through the lower courts.
Supreme Court allows Trump asylum restrictions to take effect, ending 9th Circuit injunctions
2020 Democrats to debate in Houston on Thursday with trimmed-down lineup
Trump administration takes aim at teen vaping, proposes ban on non-tobacco flavored e-cigarettes
Trump delays China tariffs increase in gesture of goodwill
NCAA warns Calif. governor about college athlete 'fair pay' bill
OxyContin maker reaches settlement with 2,000 plaintiffs in opioid crisis
#MagaFirstNews 9.12.19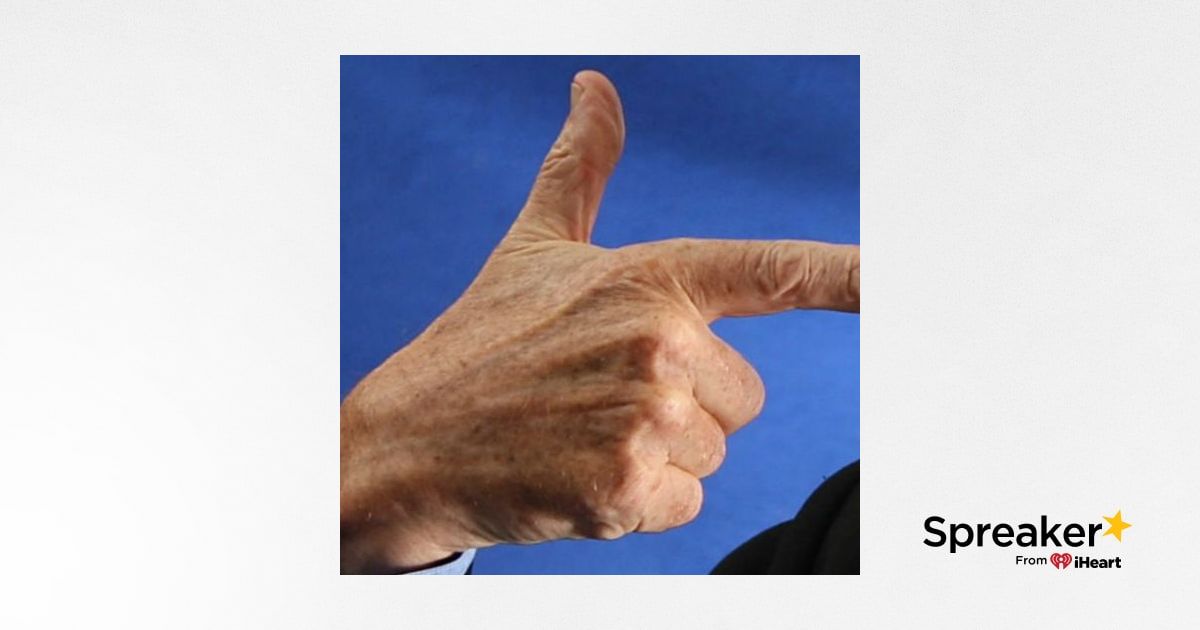 #MagaFirstNews 8.29.19
MSNBC's O'Donnell retracts unverified Trump-Russia story, makes on-air apology
MSNBC host Lawrence O'Donnell on Wednesday night retracted a story that directly tied President Trump's finances to Russia and made an on-air apology for running the unverified report. "Last night on this show, I discussed information that wasn't ready for reporting," O'Donnell said. "I repeated statements a single … See More source told me about the president's finances and loan documents with Deutsche Bank. Saying 'if true' — as I discussed the information — was simply not good enough. I did not go through the rigorous verification and standards process here at MSNBC before repeating what I heard from my source. Had it gone through that process, I would not have been permitted to report it. I should not have said it on-air or posted it on Twitter. I was wrong to do so."
High-profile Democrats fail to qualify for primary debates in September
Several struggling Democratic presidential candidates have failed to qualify for the next round of primary debates scheduled in September. Those missing the cut include U.S. Rep. Tulsi Gabbard of Hawaii, U.S. Sen. Michael Bennet of Colorado, billionaire climate-change activist Tom Steyer, Montana Gov. Steve Bullock and self-help guru Marianne Williamson. To appear on stage in Houston next month, they had to hit 2 percent in at least four approved public opinion polls while securing 130,000 unique donors.
Hours ahead of a midnight Wednesday deadline to qualify, Sen. Kirsten Gillibrand of New York announced she was dropping out of the race. In an interview on "Tucker Carlson Tonight," Gabbard complained that the Democratic National Committee lacks "transparency" in the debate qualification process.
Omar hit with FEC complaint, accused of paying alleged lover's travel expenses with campaign funds
The conservative, Virginia-based National Legal and Policy Center filed a complaint against Rep. Ilhan Omar, D-Minn., with the Federal Election Commission (FEC) on Wednesday, alleging that the lawmaker used campaign funds to illegally reimburse her purported paramour for personal travel expenses. The complaint also charges that Omar failed to itemize travel reimbursements as required by the Federal Election Campaign Act of 1971 — and that the travel expenses increased during the same month that Omar's alleged affair with married Washington, D.C., political consultant Tim Mynett, 38, heated up. Omar has denied that she had an affair with Mynett, and her attorneys have dismissed the FEC complaint as a baseless "political ploy."
Dorian takes aim at Florida
Hurricane Dorian moved out over open waters early Thursday after doing limited damage in Puerto Rico and the Virgin Islands, and forecasters warn it could hit Florida over the weekend. The U.S. National Hurricane Center said Dorian was expected to strengthen into a dangerous Category 3 hurricane as it stayed well to the east of the southeastern and central Bahamas over the next two days. The forecast called for the storm to pass near or over the northern Bahamas on Saturday and close in on Florida by Sunday afternoon.
DHS bars Dem staffers from visiting border facilities after 'rude' and 'disruptive' behavior
The Department of Homeland Security (DHS) has barred Democratic staffers from the House Oversight Committee from visiting Customs and Border Protection (CBP) facilities at the U.S.-Mexico border as part of a planned trip this week after committee staff allegedly were "disruptive" and refused to follow instructions during their last trip. Committee Chairman Elijah Cummings, D-Md., had sent his staff to visit border facilities for "oversight inspections" last week and planned to send staff again to view Immigration and Customs Enforcement (ICE) and CBP centers.
DHS has revoked access to CBP facilities for the upcoming visit, citing staff behavior that "interfered" with law enforcement operations — including refusing to leave one site after their scheduled window, skipping some tours and being "rude" to officers. A DHS official said that ICE visits will still be allowed the rest of this week, but with a two-hour time limit.
Uber driver bitten in Georgia attack that left car damaged, woman arrested
A Georgia woman was arrested after police say she was caught on camera attacking an Uber driver — by biting him and trying to damage his car.
Tasheena Campbell, 26, was taken into custody Aug. 20 — days after the incident in which she allegedly attacked driver Yasser Hadi in midtown Atlanta on Aug. 18.
A video uploaded to Twitter of the attacks begins with a woman — identified by WAGA as Campbell — sitting on the hood of a car, breaking off a windshield wiper. Bystanders and Hadi encourage her to stop, before the woman throws a punch at Hadi.
The woman hops off the car and enters the vehicle through the driver-side door while Hadi tries to stop her. "Get out my car!" he shouts, as he pulls the woman out to the ground. The woman tries punching the Uber driver — before biting him, prompting him to scream.
Tasheena Campbell, 26, was charged with battery and criminal trespass following the incident. It's unclear what sparked the altercation. Hadi said Campbell appeared out of nowhere and randomly attacked him.
"She's acting weird, she's acting wild, and she's on the car hitting it, telling me I need to die, to kill me," Hadi told WAGA of the encounter. "The pain, I said, "God, just let her take my flesh, I don't care. I want her to go away from me."
The Uber driver said the situation is "horrible."
"She's hit me in my job, my health and my financial pocket money, it's hard," said Hadi, noting he doesn't have insurance. "I'm in a bad situation. I wish people see this and help." Campbell was arrested and charged with battery and criminal trespass, according to online records from the Fulton County Jail. She was still in custody as of Thursday.
Kentucky mother Andrea Knabel, a volunteer who searches for missing people, reported missing
A Kentucky mother of two who searches for missing people has now seemingly disappeared herself.
Andrea Knabel, 37, was last seen leaving a relative's home in the Audubon Park neighborhood of Louisville around 1 a.m. on Aug. 13, according to Missing in America, the organization for which she volunteers.
Around 1:30 a.m., she used her cellphone to call her friend and ask for a ride, the Louisville Courier-Journal reported. Several security cameras are located in the neighborhood, but many weren't active when she was in the area.
A friend of Knabel's told WAVE the single mother "was upset and she needed a ride" — and was too trusting of other people.
"Obviously she was trying to get ahold of people, maybe she got in the car with the wrong person," said Maricia Kidd, who has known Knabel for 30 years. She noted Knabel's car was recently totaled in a hit-and-run accident and said she'd been laid off at work.
"Here she is helping to locate people and she comes up missing herself," said Tracy Leonard, a private investigator and friend of Knabel. "She's just a super great girl. She helped me locate a missing teen about a year and a half ago."
The group's founder, Nancy Schaefer Smith, said that Knabel, a "dedicated member" of Missing in America, is the first volunteer ever to disappear like this.
"She is loved by so many people," Smith told the Courier-Journal. "It's all hands on deck. She's my girl…We're going to find her."
Knabel is described as a white female with light brown hair. She weighs between 190 to 200 pounds and is around 5 feet 7 inches tall. She was last seen wearing a "light color tank top and white shorts."
Anyone with information is urged to contact Leonard at 502-618-9337 or Smith at 502-500-3026, or the Louisville Metro Police at 502-574-5673.
Pennsylvania man's 'gunlike hand gesture' toward neighbor was a crime, court rules
A Pennsylvania court ruled Tuesday that making a "gunlike hand gesture" is a crime after a man-made the hand motion during an argument with his neighbor — an act which reportedly made several nearby residents nervous and prompted a call to police.
Stephen Kirchner, 64, made the gesture toward his neighbor in Manor Township in June 2018, according to surveillance video. Kirchner, walking alongside a female neighbor, "stopped, made eye contact with [the male neighbor] and then made a hand gesture at him imitating the firing and recoiling of a gun," according to court documents.
The action made one neighbor feel "extremely threatened" and he called 911. Another neighbor said she saw Kirchner "put his finger up like he was going to shoot [the neighbor]", "insecure," prompting her to call 911.
Kirchner and the female neighbor Kirchner had been walking with previously had issues and confrontations, sparking the neighbor to install six security cameras on his property. At the time of the incident in 2018, the female neighbor had a "no contact" order against the neighbor who felt threatened, court documents indicate.
Kirchner was issued a citation for disorderly conduct following the incident. He said in district court he made the "gunlike" gesture after his neighbor gave him "the finger with both hands."
The 64-year-old was found guilty, but appealed, arguing the hand gesture didn't "create a hazardous or physically offensive condition." Kirchner said he didn't mean to cause public alarm, and there wasn't really any harm done to the neighbor or others.
On Tuesday, however, the Superior Court of Pennsylvania found the gesture "served no legitimate purpose, and recklessly risked provoking a dangerous altercation."
Kirchner was ordered to pay a $100 fine and court costs.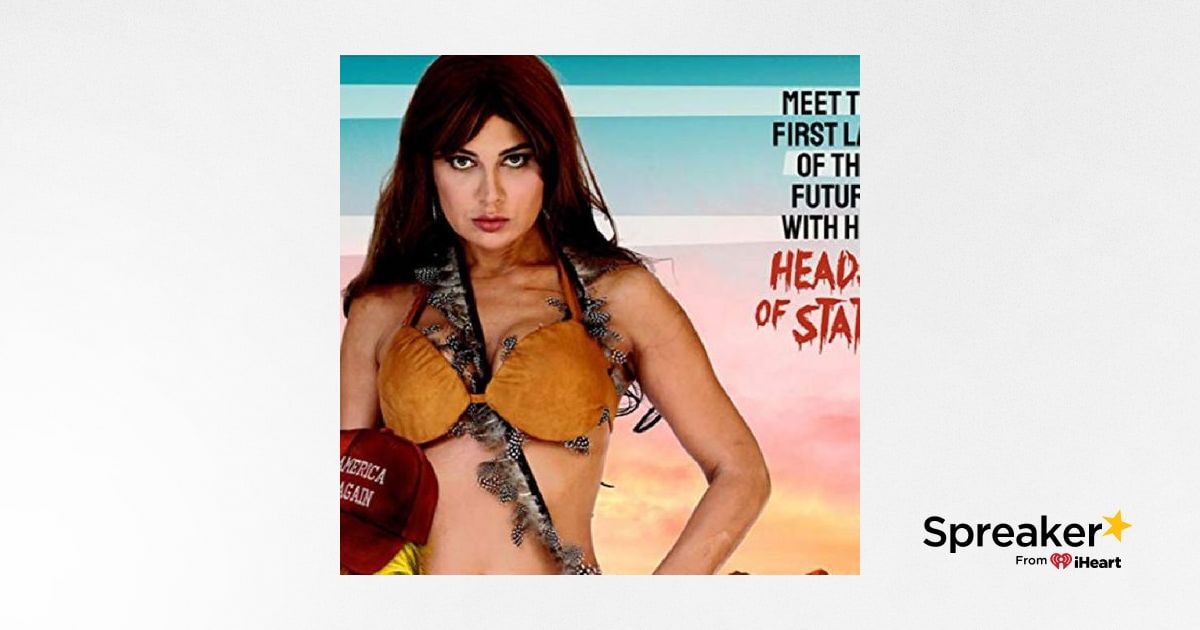 Nancy Pelosi may be forced into pursuing impeachment against Trump: Do You Think That's Wise?
Pelosi facing increasing pressure to support impeaching Trump
House Speaker Nancy Pelosi is scheduled to have a special caucus-wide meeting of House Democrats on Wednesday morning as she faces growing calls within her party to impeach President Trump. Prior meetings involving Pelosi and top Democrats have escalated into heated exchanges, with the party torn over how to address Trump … See More controversies. Pelosi has been reluctant to support impeachingTrump and has warned Democrats that impeachment could distract from the focus needed to win in the 2020 presidential election.
The House speaker has also warned colleagues that voters may not support impeaching Trump and that the party could suffer voter backlash if Trump was ultimately acquitted in the Republican-led Senate. Still, former White House counselDonald McGahn's refusal, on Trump's orders, to appear at a hearing before the House Judiciary Committee on Tuesday has escalated tension between congressional Democrats and the Trump administration. A growing number of Democrats say they are dealing with a "lawless president" and that impeachment, not numerous investigations, may be the only way to hold the president accountable.
Joe Frontrunner versus 'Crazy Uncle Joe'
Joe Biden might be leading the race for his party's nomination now, but the former vice president is a "walking time bomb" and has to perform a "high-wire act" if he is to emerge from the crowded Democratic field in first place, according to Brit Hume, Fox News' senior political analyst. "I like Biden on a personal basis, but I think he is a walking time bomb," Hume said. "I think his age is an issue, I'm the same age as he is, my age is an issue, I think his is too… the filters don't work as well, the memory isn't as sharp. Hume made the comment while discussing Biden's 2020 prospects on the latest episode of the Fox News podcast, "The Candidates with Bret Baier."
Dozens of tornadoes slam the Midwest
Dozens of storms and tornadoes in the Midwest on Tuesday damaged multiple buildings — including a racetrack grandstand –but were expected to weaken by Wednesday. Missouri and parts of Illinois already have been hit with severe weather in the second consecutive day of severe storms and were blamed for at least two deaths. St. Louis was largely spared from the powerful stormsystem, but baseball's St. Louis Cardinals called off their Tuesday game against their cross-state rivals, the Kansas City Royals, as the rumbling of an approaching storm could be heard downtown. The city's Lambert Airport shut down for an hour Tuesday butresumed flights a short time later.
Beverly Hills tobacco ban advances
The exclusive community of Beverly Hills, Calif., took a step Tuesday toward becoming the first city in the United States to ban the sale of tobacco products. The city council approved an ordinance that would ban the sale of cigarettes, cigars and other tobacco products at all retail locations within the tony Southern California city, including gas stations, convenience stores, pharmacies and newsstands. However, hotels and several high-end cigar lounges — including the Grand Havana Room, Arnold Schwarzenegger's favorite cigar club – would be exempt from the rule. The second reading and final vote on the ordinance is expected to take place in early June. If passed, the ordinance will be reviewed by the council in three years. Beverly Hills wasn't the only place to make history Tuesday: Washington state Gov. Jay Inslee signed a bill into law that allows the composting of human bodiesas an alternative to burials and cremations.
Cannes film poster depicts decapitated Trump
A B-movie poster courted controversy at the Cannes Film Festival's Market by featuring a bikini-clad woman resembling first lady Melania Trump holding two decapitated heads — one of them a President Trump-like character wearing a "Make America Great Again" cap. The poster, for a 90-minute sci-fi thriller called "When Women Rule the World," featured the tagline: "Meet the first lady of the future with her HEADS OF STATE!" The film was being promoted at the Cannes Market, part of the international film festival held each May in France.
TODAY'S MUST-READS
Beto O'Rourke peddles false claimthat Trump called asylum-seekers 'animals.'
AOC says growing this vegetablein community gardens is 'colonial.'
Whitney Houston may go on touras a hologram.
MINDING YOUR BUSINESS
Trump prepares another round of farmer aid as US-China trade tensions escalate.
GM, Ford are shrinking their workforces. Here's why.
Retail Apocalypse: These big retailers closing stores, filing for bankruptcy.
Follow @PeterBoykin on Social Media
Twitter: Banned
Facebook: https://www.facebook.com/Gays4Trump
Instagram: https://www.instagram.com/peterboykin/
Youtube: https://www.youtube.com/c/PeterBoykin
Reddit: https://www.reddit.com/user/peterboykin
Telegram: https://t.me/PeterBoykin
https://t.me/RealPeterBoykin
Parler: https://parler.com/profile/peterboykin/posts
PolitiChatter: https://politichatter.com/PeterBoykin
Gab: https://gab.com/peterboykin
Discord: https://discordapp.com/invite/pyuPqU9
Periscope: Banned
Support Peter Boykin's Activism by Donating
Patreon: https://www.patreon.com/peterboykin
PayPal: https://www.paypal.me/magafirstnews
Cash App: https://cash.me/app/CJBHWPS
Cash ID: $peterboykin1
Listen to #MagaOneRadio
Join the #MagaNetwork
Read the Latest #MagaFirstNews
https://peterboykin.com/
https://magafirstnews.com/
https://magaone.com/
https://us1anews.com/
Support Donald Trump
https://magagala.org/
http://trumploveswinning.com/
https://marchfortrump.net/
https://gaysfortrump.org/
Join Our Groups on Facebook:
MarchForTrump
https://www.facebook.com/groups/MarchForTrump2020/
https://www.facebook.com/groups/MarchForTrump/
MagaOneRadio
https://www.facebook.com/groups/MAGAOneRadio/
https://www.facebook.com/groups/MagaOneRadioNet/
https://www.facebook.com/groups/MAGARadio/
https://www.facebook.com/groups/MagaFirstRadio/
https://www.facebook.com/groups/MAGA1Radio/
https://www.facebook.com/groups/MagaFirst/
TheMagaNetwork
https://www.facebook.com/groups/theMagaNetwork/
GaysForTrump
https://www.facebook.com/groups/gaysfortrump/
https://www.facebook.com/groups/TheGayRight/
https://www.facebook.com/groups/LGBTexit/
https://www.facebook.com/groups/gaysfortrumporg/
https://www.facebook.com/groups/DeplorableGays/
https://www.facebook.com/groups/GaysForTrumpParty/
Americans With Trump
https://www.facebook.com/groups/AmericansWithTrump/
North Carolina MAGA Network
https://www.facebook.com/groups/northcarolinamaganetwork/
NC Trump Club
https://www.facebook.com/groups/NCTRUMPCLUB/
Exit Extremism
https://www.facebook.com/groups/EXITEXTREMISM/
Vote For DJ Trump
https://www.facebook.com/groups/VoteForDJTrump/
Trump Loves Winning
https://www.facebook.com/groups/TrumpLovesWinning/
Straights For Trump
https://www.facebook.com/groups/StraightsForTrump/
US1ANews
https://www.facebook.com/groups/US1ANews/
https://www.facebook.com/groups/US1ANewsGroup/
MyNCGOP
https://www.facebook.com/groups/MyNCGOP/
Grab them by the P***Y
https://www.facebook.com/groups/GrabThemByTheP/
Join Our Pages on Facebook:
https://www.facebook.com/TheMAGANetwork/
https://www.facebook.com/MAGAFIRSTNEWS/
https://www.facebook.com/pg/MagaOneRadio-778327912537976/
https://www.facebook.com/North-Carolina-MAGA-Network-307617209916978/
https://www.facebook.com/GaysForTrumpOrg/
https://www.facebook.com/LGBTExit-2340621102644466/
https://www.facebook.com/Take-Back-Pride-American-Pride-Rally-386980035391880/
https://www.facebook.com/PeterBoykinMAGA/
https://www.facebook.com/MarchForTrumpUSA/
https://www.facebook.com/VoteForDJTrump/
https://www.facebook.com/US1ANews1/
https://www.facebook.com/MYNCGOP/
https://www.facebook.com/trumploveswinning/
Contact Email:
Peter.Boykin@TheMagaNetwork.com
PeterBoykin@Gmail.com
GaysForTrump@Gmail.com
MagaFirstNews@Gmail.com
Telephone Number:
1-202-854-1320
---