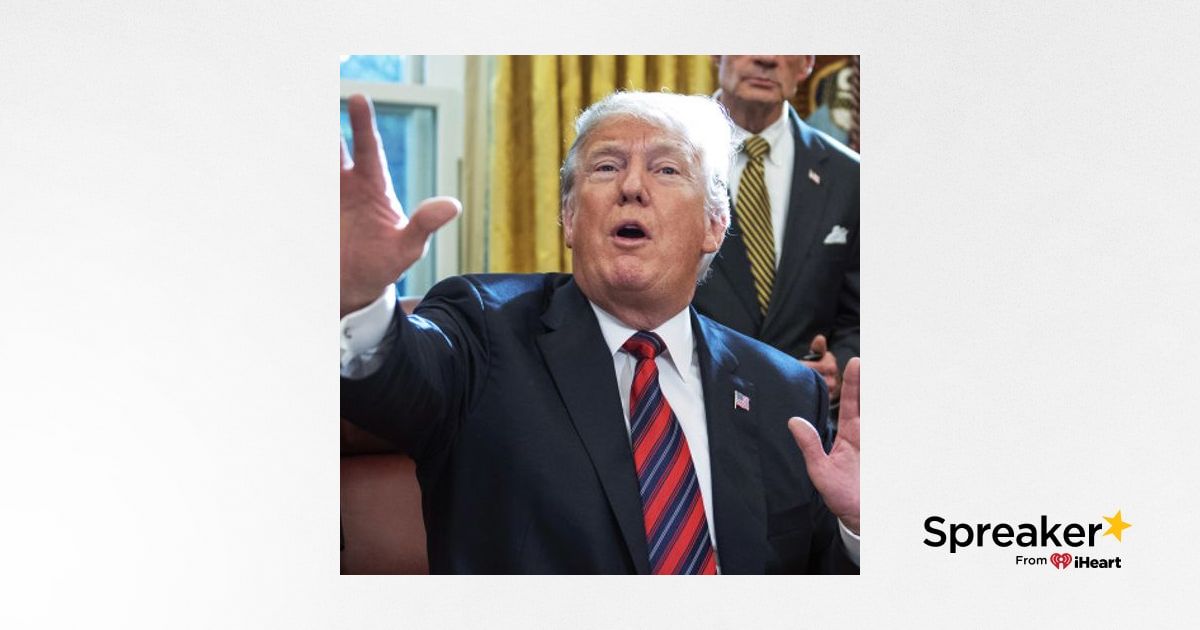 #MagaFirstNews 8-26-19
China announces it seeks 'calm' end to trade war, as Asian markets tank
Trump talks Iran, 'surprise' visit from foreign minister at G7 Summit
Clashes escalate in weekend Hong Kong protests
Sanders slams McConnell in campaign stop at top Republican's home turf
Thieves tie up employees in 'massive' heist in New York City's Diamond District
China announces it seeks 'calm' end to trade war, as Asian markets tank … See More
China signaled on Monday it was now seeking a "calm" end to its ongoing trade war with the U.S., as Asian markets crumbled and China's currency plummeted to an 11-year low following the latest tariffs on $550 billion in Chinese goods announced last Friday by the Trump administration.
News of the possible opening in negotiations came shortly after President Trump threatened to declare a national emergency that would result in American businesses freezing their relationships with China.
Trump's tariff barrage on Friday was a response to China imposing its own retaliatory tariffs on $75 billion in U.S. goods. At the Group of Seven summit in France on Sunday, White House officials rejected suggestions the president was wavering and insisted that his only regret was not implementing even more tariffs on China.
Trump talks Iran, 'surprise' visit from foreign minister at G7 Summit
President Trump on Monday said the U.S. is not seeking regime change in Iran and told reporters at the G7 summit in Biarritz, France, that he hopes to see a strong Iran. Trump's comments came after a day of tense meetings with his European counterparts about how best to approach Iran and the recent tensions in the region. On Sunday, Iran's Foreign Minister Mohammad Javad Zarif made a surprise visit at the summit at the behest of French President Emmanuel Macron. Trump insisted that he knew about Zarif's appearance but did not meet with him.
Clashes escalate in weekend Hong Kong protests
Hong Kong police have confirmed an officer fired a warning shot as protesters surrounded them and said they arrested 36 people during the latest round of pro-democracy demonstrations. A police news release Monday said that one police officer fell to the ground as protesters threw hard objects at a small group of officers the previous night. The officers could be seen holding up their shields as protesters surged forward swinging sticks and rods. The incident happened after an earlier clash with hundreds of protesters who occupied a main street following a peaceful protest march. Police used tear gas to clear the street, but some protesters remained in the neighborhood. Hardliners confronted police anew after largely holding back the previous weekend. The police deployed two water cannon trucks Sunday for the first time during the 11 weeks of protests. – The Associated Press
Sanders slams McConnell in campaign stop at top Republican's home turf
Bernie Sanders renewed his attacks on Senate Majority Leader Mitch McConnell at a rally in the top Republican's home state of Kentucky on Sunday afternoon, demanding that McConnell stop his "cowardice" and "have the guts" to immediately take up legislation aimed at reducing gun violence, strengthening election security and raising the federal minimum wage. The blistering address in Louisville came as national Democrats, hoping to retake not only the White House but also the Senate in 2020, increasingly have set their sights on the 77-year-old McConnell.
Meanwhile, Rep. Ro Khanna, a California Democrat and Sanders' national campaign co-chair, said on Fox News' "Sunday Morning Futures" that he believed former Vice President Joe Biden "regretted" making a comment over the weekend about what would have happened had former President Barack Obama been assassinated while on the campaign trail in 2008. The comment stirred up controversy, but a Biden aide said the candidate has used the analogy before when speaking to younger generations who were not alive during the turbulent 1960s. Biden asserted the assassinations of King and Kennedy raised his political awareness and propelled him to run for office.
Thieves tie up employees in 'massive' heist in New York City's Diamond District
The Wild West came to Midtown on Sunday when at least three armed bandits — one of whom wore what witnesses described as a cowboy hat — bound workers in a massive jewelry-store heist, according to police. The crooks coolly posed as customers at Avianne and Co. in the heart of the Diamond District, browsing the bling before pulling handguns on the four workers in the shop at the time of the high-noon hold-up, cops said. After restraining the workers with zip ties, the robbers raided the safe and display cases, dumping nearly all of the sparklers into at least one duffle bag before high-tailing it out onto surveillance-camera-lined West 47th Street, according to authorities. – Reported by the New York Post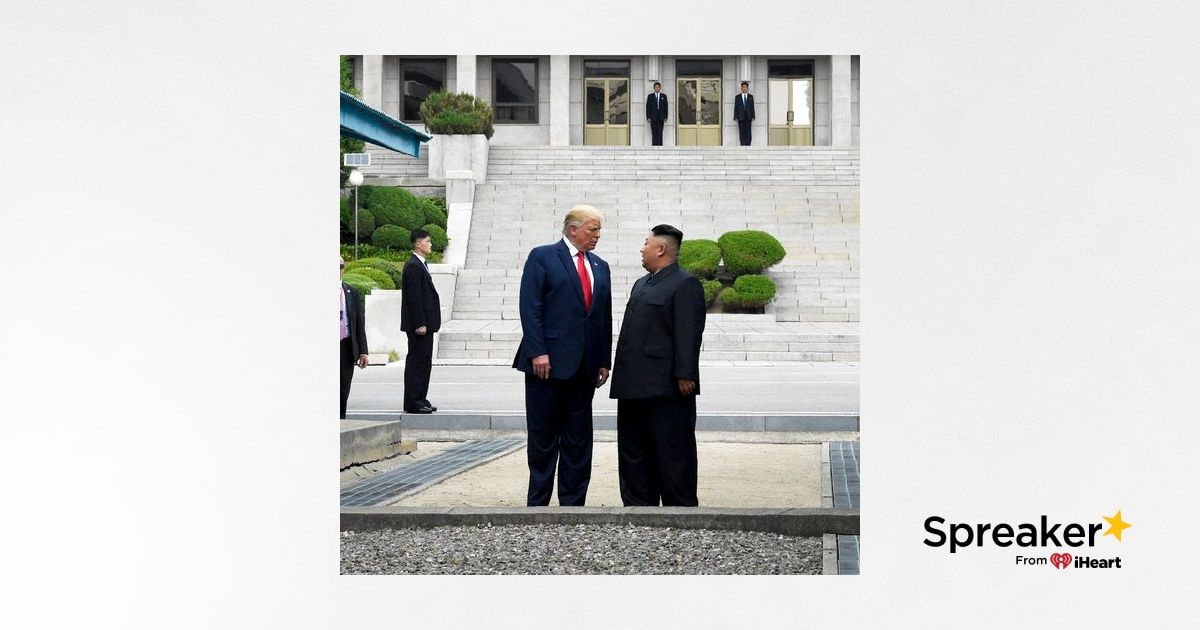 With Peace In North Korea And China Trade Deals, Don't You Think It's Time Trump Got A Nobel Peace Prize?
Fox News Exclusive: Trump tells Tucker Carlson he's optimistic about trade deal with China, slams Big Tech bias
President Trump expressed optimism about a possible trade deal between his administration and Chinese President Xi Jinping,during an interview with Tucker Carlson set to air Monday night on Fox News. Trump had met with Xi during the G20 summit in Osaka and … See More described the meeting as "excellent" before saying the two countries were "back on track." "We had a very good meeting," thepresident said. "He wants to make a deal. I want to make a deal. Very big deal, probably, I guess you'd say the largest deal ever made of any kind, not only trade."
Trump sat down with Carlson during the president's trip, which included stops in Osaka, Japan, for the G20 summit, and a first-of-its kind visit by a U.S. president to North Korea, meeting with dictator Kim Jong Un at the Demilitarized Zone (DMZ), which Carlson witnessed. During the interview, the president also ripped alleged biases from Big Tech, which includes Facebook, Google and Twitter, saying, " They were totally against me. I won … They fought me very hard. I mean, I heard that and they're fighting me hard right now."
TUNE IN: Don't miss Tucker Carlson's exclusive interview with President Trump tonight on "Tucker Carlson Tonight" at 8 p.m. ET
Trump and Kim agree to revive talks on nuke problem in historic visit, but what's next?
President Trump made history this weekend by becoming first sitting U.S. president to set foot in North Korea when he took 20 steps into the Hermit Kingdom. The event in the Demilitarized Zone also included a roughly 50-minute meeting behind closed doors, the first face-to-face sit-down between the two since their failed summit in Hanoi in February. The two leaders have agreed to revive talks on North Korea's nuclear program, with Trump saying "speed is not the object" and "we're looking to get it right."
The president's critics, especially Democrats looking to run against him in 2020, are skeptical and have called the latest meeting between Trump and Kim another elaborate photo-op and accused the president of "coddling" dictators. Other critics have wondered whether Trump will ever reach an actual deal with Kim, noting that nothing of substance was achieved in their previous two meetings. Still, Harry J. Kazianis, director of Korean Studies at the Center for the National Interest,wonders whether Trump's unconventional diplomatic approach to North Korea is worthy of a Nobel Prize. Stay tuned.
Kudlow: No 'amnesty' for Huawei
White House economic adviser Larry Kudlow on Sunday tamped down expectations of a quick resolution of the U.S.-China trade dispute, adding that President Trump's decision to let Chinese telecom giant Huawei buy some additional U.S. products is "not a general amnesty." Trump announced Saturday that U.S. suppliers will be allowed to sell components to Chinese telecom giant Huawei following talks with Chinese President Xi Jinping. In an interview on "Fox News Sunday," Kudlow said Trump's move does not mean the administration no longer regards Huawei as a surveillance agency of the Chinese Communist Party. Still, U.S. stock futures jumped ahead of Monday's open as investors reacted to the progress between the U.S. and China at the G20 Summit.
Fox News Exclusive: Friends of Utah student say suspected killer was 'hunting for women'
In a Fox News exclusive interview, friends of the University of Utah student Mackenzie Lueck said Sunday they believe the suspect arrested in her disappearance and murder was "hunting for women." Lueck, 23, disappeared after police said she met with the suspectidentified as 31-year-old Ayoola Ajayi, who was arrested and charged with aggravated murder Friday. The student met with Ajayi around 3 a.m. on June 17 near a park in Salt Lake City after she had been dropped off by a Lyft driver, according to police. "There's a lot of people that say she deserved this because she put herself in this situation and we don't officially know that," Kennedy Stoner, a sorority sister and friend of Lueck's, told Fox News in an exclusive interview on Sunday. Follow the latest developments on this story on FoxNews.com.
Many 2020 Dems on the chopping block
The Democratic Party's crowded field of 2020 presidential candidates could quickly shrink as more than half of the contenders are in real danger of failing to meet tougher requirements to participate in the fall round of debates. Short on support and money and bound by tough party rules, once soaring politicians may soon be seen as also-rans. They include: Julian Castro, the former Secretary of Housing and Urban Development under President Obama who is trying to capitalize on his strong debate performance last week; Sen. Kirsten Gillibrand of New York, one of her party's most outspoken feminists; and Sen. Cory Booker, who first rose to stardom as the energetic mayor of Newark, N.J. Of the 20 candidates who qualified for the first round of debates in June and July, just six right now are sure to appear in the September-October round, when the Democratic National Committee requires participants to hit 2 percent in multiple polls and 130,000 individual donors. – Associated Press
TODAY'S MUST-READS
Sanders hits back at AOC after Ivanka Trump dig.
Kentucky farmers say federally-protected vultures are terrorizing livestock: report.
UFC president confirms talks to promote Justin Bieber, Tom Cruise match.
MINDING YOUR BUSINESS
At G20 summit in Japan, these were the five biggest moments you missed.
Billionaire Bernie Marcus to donate majority of fortune, support Trump for re-election.
'Avengers: Endgame' narrows gapto break highest-grossing film record following re-release.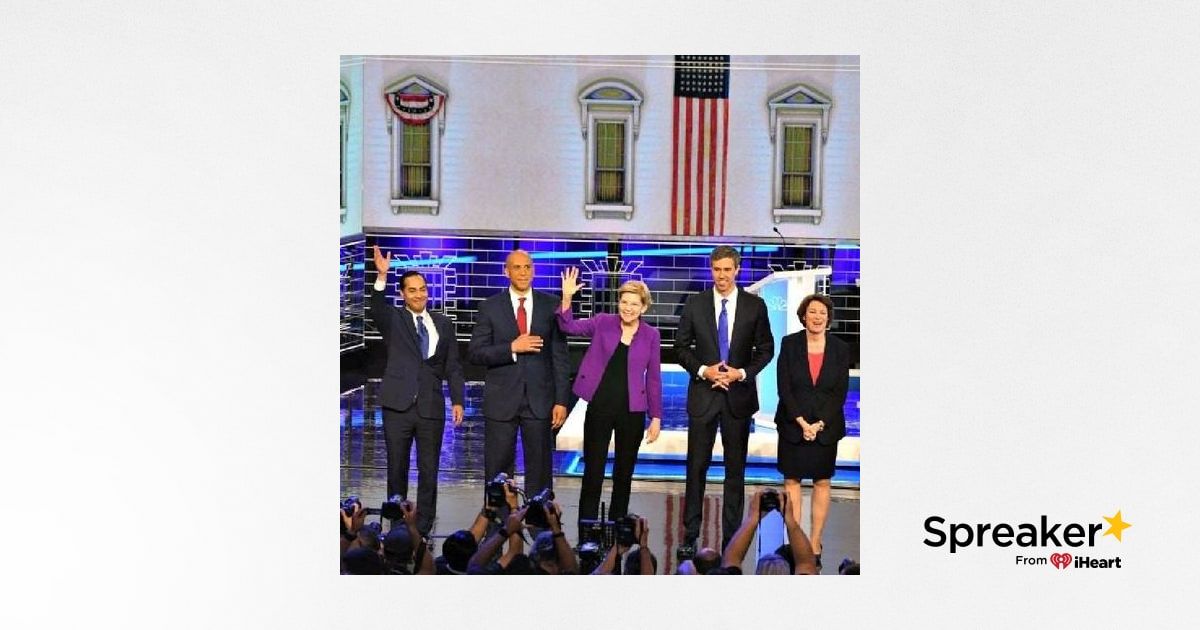 2020 Dems take shots at Trump And They Are All Blank! Ready For A Reload?
2020 Dems take shots at Trump, clash over policy proposals during Round 1
The first primary debate of the 2020 presidential election season saw cracks of daylight emerge in a Democratic field that has largely played to the progressive base,with the candidates clashing sharply over controversial policies like "Medicare-for-all" and calls to decriminalize illegal border crossings — while taking ample shots at … See More President Trump in the process. Staking out the left flank of the party Wednesday night in Miami were Sen. Elizabeth Warren, D-Mass. — the highest-polling candidate in the first debate batch — and long-shot Bill de Blasio, the New York City mayor. They were the only candidates to raise their hands when asked who's willing to give up their private health insurance for a government option. Warren went on to staunchly defend 2020 rival Sen. Bernie Sanders' "Medicare-for-all" plan.
Beto O'Rourke, the one-time media darling in the crowded Democratic field who has watched his poll numbers wilt in recent months, looked to regain much of his lost momentum on Wednesday night. While he was among a handful of candidates who gave some responses in Spanish, he repeatedly found himself on the receiving end of swipes from rivals, especially former Housing Secretary Julian Castro.
Among the candidates looking for breakout moments, Castro may have come the closest with his controversial call for the decriminalization of illegal border crossings, challenging his fellow presidential hopefuls to agree to repeal the section of the Immigration and Nationality Act that applies. He called out O'Rourke by name for not supporting his proposal, saying, "I think you should do your homework on this issue. If you did your homework on this issue you would know that we should repeal this section." Discussing the heartbreaking photo that emerged this week of a migrant father and toddler daughter who drowned trying to cross the Rio Grande, Castro said it "should piss us all off."
President Trump, who was on his way to Osaka, Japan, for the G-20 Summit, watched at least the first half-hour of Wednesday's debate, tweeting a one-word verdict of the event: "BORING!" He later swiped at NBC News and MSNBC for technical difficulties that marred part of the telecast.
Despite their differences on major issues, the candidates – especially Warren — rallied to downplay economic successes and growth under the Trump administration. "It's doing great for a thinner and thinner slice at the top," Warren said of the economy.The Trump campaign and Republican National Committee rapid response team, though, sent email blasts and tweets "fact-checking" and defending the president's economic record and the creation of "6 million jobs" since Election Day 2016.
Biden, Sanders to share the stage, more fireworks expected in Round 2
The second round of the first Democratic primary debate will take place in Miami on Thursday and will feature the current frontrunner, former Vice President Joe Biden, and U.S. Sen. Bernie Sanders, I-Vt., on the same stage. The debate will also include these eight candidates: U.S. Sen. Michael Bennet of Colorado; South Bend, Ind., Mayor Pete Buttigieg;U.S. Sens. Kirsten Gillibrand of New York and Kamala Harris of California; Colo. Gov. John Hickenlooper; U.S. Rep. Eric Swalwell of California; author Marianne Williamson; and businessman Andrew Yang
Ahead of G-20 Summit, Trump vows more tariffs on China if no deal is reached
Before leaving for the G-20 Summit, President Trump, in an exclusive interview with Fox Business' Maria Bartiromo on Wednesday, vowed to impose additional tariffs on China if a trade deal is not reached. "When tariffs go on in China, we are taking in billions and billions of dollars," Trump said. "We never took in 10 cents — now you have another $325 billion that I haven't taxed yet. It's ripe for taxing — for putting tariffs on." Trump is expected to meet with Chinese President Xi Jinping on Saturday to discuss trade between the world's two largest economies. The result could have broad implications for the markets and the global economy.
Although it's "possible" to reach a good deal, Trump said his "plan B" may include a 10 percent tariff on the remaining "$600 billion" worth of Chinese goods. Besides Xi, Trump's agenda in Osaka includes sit-downs with Russian President Vladimir Putin, Turkey's Recep Teyyip Erdogan, Saudi Crown Prince Mohammed bin Salman, Germany's Angela Merkel and Japanese Prime Minister Shinzo Abe.
Woman recalls falling ill in Dominican Republic, says doctor flagged possible poisoning
A Canadian woman who stayed at a Bahia Principe resort in the Dominican Republic in 2016alleges that she fell critically ill after being exposed to a strong chemical odor in her room, and that she has battled multiple health problems ever since. Tina Hammell told CNN that the smell in her room at the Grand Bahia Principe Punta Cana resort woke her and her husband from a nap. Hammell is one of several people who have come forward to tell reporters about having fallen ill — sometimes requiring hospitalization — while at a resort in the Dominican Republic. After she and her husband returnedhome to Ontario, doctors told her that she may have been poisoned by something in the Dominican Republic.
Possible new clue is search for missing Utah college student
Salt Lake City police reportedly served a search warrant Wednesday at a home connected to the disappearance of a missing Utah college student, reports said. Mackenzie Lueck, 23, was last seen June 17 near a Salt Lake City park after she was dropped off by a Lyft driver. The University of Utah student was returning from her grandmother's funeral in California. Assistant Chief Tim Doubt said there is a "nexus" between the home and Lueck's disappearance, but he did not say if anyone has been arrested, the Salt Lake Tribune reported. The Lyft driver, who was cleared as a suspect, told police he dropped off Lueck around 3 a.m. at Hatch Park, where another car was waiting for her.
TODAY'S MUST-READS
Sen. Lindsey Graham: Nancy Pelosi is 'biggest loser' now that Mueller will testify.
Remembering Beth Chapman, wife of Duane 'Dog the Bounty Hunter' Chapman.
Lawmakers seek to rescind Medals of Honor from soldiers at Wounded Knee massacre.
MINDING YOUR BUSINESS
Wayfair walkout: How furniture retailer can avoid 'slippery slope'of political pressure.
How's the economy? Everyday Americans disagree with experts.
These are the richest people in each state.
---