Do You Agree With Comey That Obama's handling of Russian interference in 2016 election Was Handled Well? #MAGAFirstNews w/ @PeterBoykin
Written by Peter Boykin on May 10, 2019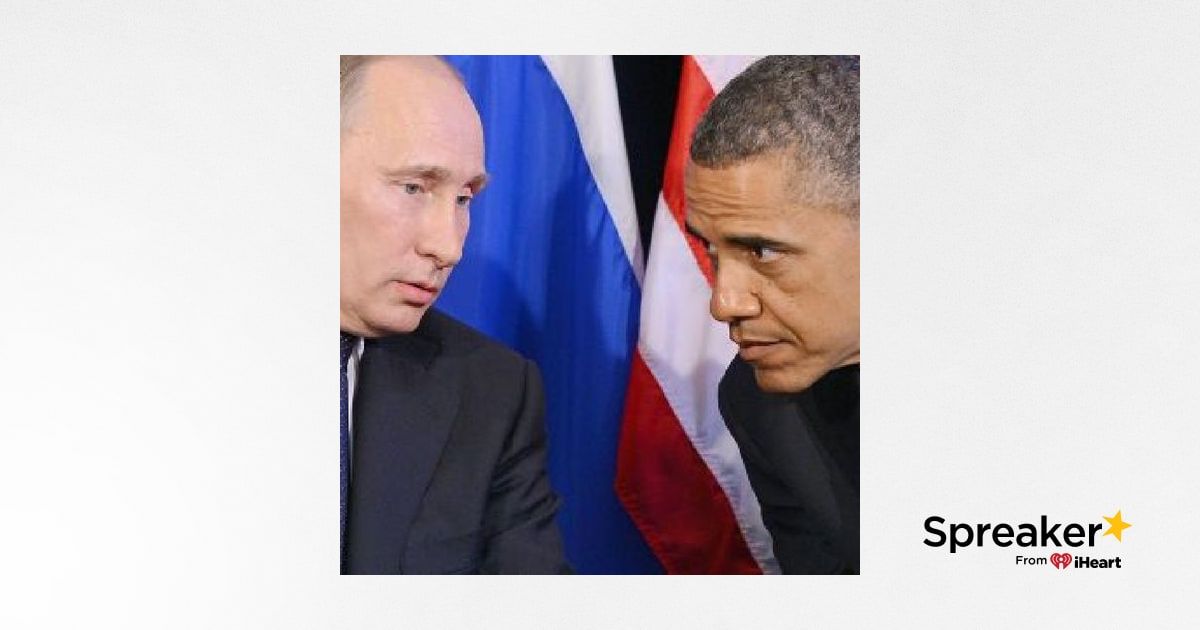 Do You Agree With Comey That Obama's handling of Russian interference in 2016 election Was Handled Well? #MAGAFirstNews w/ @PeterBoykin
Trump raises tariffs on $200B in Chinese goods; Comey defends Obama's handling of Russia
Trump administration green-lights tariffs hike on China
The Trump administration moved ahead with increased tariffs on $200 billion in Chinese goods Friday after a round of trade talks between the U.S. and China on Thursday failed to produce an agreement. The … See More new tariffs raised the import taxes of those goods from 10 percent to 25 percent. The White House said talks would continue Friday. The world's two largest economies were nearing a trade deal to open up the Chinese market to American companies, but negotiations stalled when China called for changes to the text that served as a blueprint for a pact, the New York Times reported. U.S. negotiators have also accused China of reneging on its commitments.
Comey defends Obama's handling of Russian interference in 2016 election
Former FBI Director James Comey defended President Barack Obama's handling of Russian interference during the 2016 election, placing more blame on Republican lawmakers for not wanting to disclose Russia's involvement to the public sooner. During a televised town hall, CNN anchor Anderson Cooper asked Comey about President Trump's repeated criticism of his predecessor for not taking more action against Russia on his watch. "That's a hard question. President Obama faced a very difficult choice. The No. 1 goal for the Russians is to damage our democracy and undermine faith in our electoral process," Comey responded. "If he makes an announcement that the Russians are coming for the election, has he just accomplished their goal for them and has he given Donald Trump an excuse to say, 'Obama fixed the election'? So I get why he struggled with it." Meanwhile, Fox News Chief Intelligence correspondent Catherine Herridge reports that the Justice Department's inspector general is focusing on how the Democrat-funded anti-Trump dossier was used to secure surveillance warrants for former Trump campaign adviser Carter Page in 2016, despite questions about its credibility.
Tension between the US and North Korea renewed
The United States and North Korea appear to be sending not-so-friendly messages to each other, a far cry from the diplomacy attempted by President Trump and North Korean leader Kim Jong Un a few months ago during their second summit in February. The U.S. Navy launched an unarmed ballistic missile off the coast of Florida on Thursday hours after North Korea fired two short-range missiles, its second weapons launch in five days. The U.S. Air Force, meanwhile, tested a long-range missile from Vandenberg Air Force Base in California within 10 minutes of the reported launch by Pyongyang. In addition, a North Korean cargo vessel used to transport coal — in violation of international sanctions against the rogue regime — was seized, the U.S. Justice Department announced Thursday. The 17,061-ton vessel, called the Wise Honest, is one of North Korea's largest bulk carriers used to illicitly ship coal from North Korea and deliver heavy machinery to the Hermit Kingdom, officials said.
The radical AOC-Sanders team-up
Two of the major faces of the Democratic socialist movement teamed up Thursday to unveil a sweeping legislative proposal that even they described as a "radical" crackdown on financial institutions. Sen. Bernie Sanders, I-Vt., and Rep. Alexandria Ocasio-Cortez, D-N.Y., revealed their plans for legislation that would target the credit card and banking industries by capping interest rates at 15 percent. In a joint announcement that streamed live on Twitter and Facebook, they claimed existing practices target people in financial straits. Fox Business anchor Charles Payne, in an appearance Thursday on "America's Newsroom," said the AOC-Sanders measure has very little chance of passing the Senate.
Conan settles comedy-theft lawsuit
Conan O'Brien's team decided to settle a 2015 joke-stealing lawsuit this week. But in a lengthy yet witty op-ed published Thursday, O'Brien defended his writers' innocence by explaining the honor code of comedy writers. The case against O'Brien, TBS and his production company Conaco was brought by a San Diego-based blogger/Twitterer, Alex Kaseberg, who said O'Brien's TBS show stole five jokes from his Twitter account and blog. If his show was guilty of anything, O'Brien seemed to imply in the essay, it would be not always being original. In the art of topical joke writing, comedy writers often think up the same punchlines – and this, O'Brien explained, is what happened with regard to Kaseberg. He also wrote that in the age of social media – "and seemingly 60% of [Twitter users are] budding comedy writers" – dozens of people often simultaneously write the same joke. It's apparently called 'tweet-saming.'"
Follow Peter Boykin on
Twitter: https://twitter.com/peterboykin
Facebook: https://www.facebook.com/Gays4Trump
Instagram: https://www.instagram.com/peterboykin/
Youtube: https://www.youtube.com/c/PeterBoykin
Reddit: https://www.reddit.com/user/peterboykin
Telegram: https://t.me/PeterBoykin
https://t.me/RealPeterBoykin
Parler: https://parler.com/profile/peterboykin/posts
PolitiChatter: https://politichatter.com/PeterBoykin
Gab: https://gab.com/peterboykin
Discord: https://discordapp.com/invite/pyuPqU9
Periscope: https://www.periscope.tv/peterboykin
Support Peter Boykin's Activism by Donating
Patreon: https://www.patreon.com/peterboykin
PayPal: https://www.paypal.me/magafirstnews
Cash App: https://cash.me/app/CJBHWPS
Cash ID: $peterboykin1
---
Reader's opinions
---